Toyota is expected to offer a hot hatch version of the new Corolla as part of a strategy to reintroduce high-performance models to its range.
While a GR (Gazoo Racing) model has yet to be confirmed, insiders reckon that a hot version will "inevitably" be offered as part of company boss Akio Toyoda's mission to bring more interesting and desirable cars to market.
Both the C-HR Hy-Power concept shown at the Frankfurt motor show last year and the Gazoo Racing Yaris Sport, displayed with the Le Mans-winning Toyota and the new Supra coupé, illustrate the direction being taken. So does the fact that the new Corolla is already available with a choice of two hybrid powertrains, the more powerful of these providing 175bhp.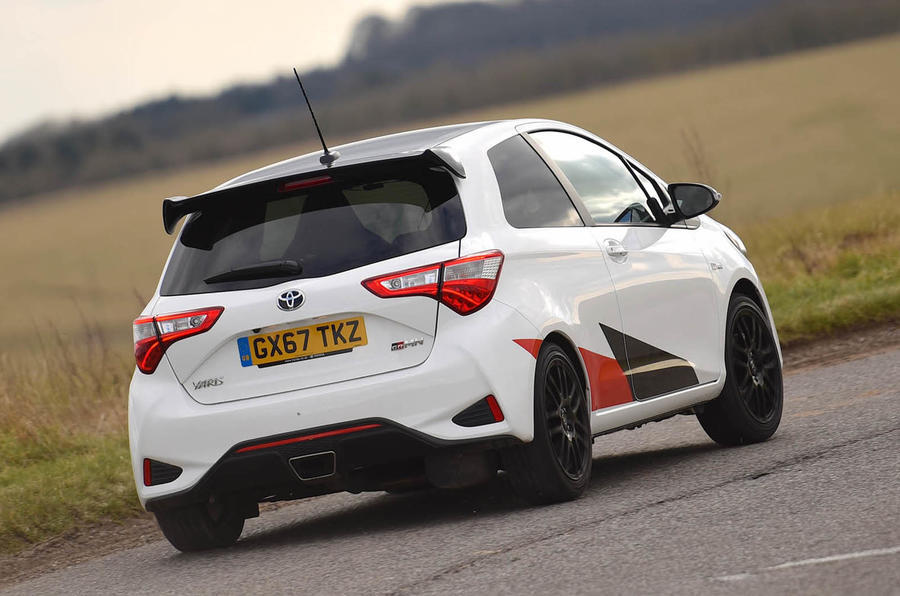 Also significant is that the new Corolla is based around the Toyota New Global Architecture (TNGA) platform, which offers a usefully lower centre of gravity and wider track than that of the outgoing Auris – features that improve its basic dynamic performance before any special tuning is carried out. The improved dynamics of this platform are one reason why Toyota is already offering a higher-powered hybrid option with the car.
Toyota will also be keen to link the brand-sharpening effects of its World Endurance Championship, World Rally Championship, Nürburgring and Dakar activities to the Corolla, which will complement the GT86 and tuned Yaris models already in its performance portfolio.
That Hyundai has embarked on an already successful assault on the hot hatch market with its i30 N won't have gone unnoticed either. Given that Toyota has already sold a limited-edition GRMN version of the Yaris that uses the same supercharged 209bhp 1.6-litre engine found in the Lotus Elise, it's highly likely that a Corolla GR would be offered with a hybrid powertrain more potent than this. Indeed, an output of at least 250bhp will be essential if the car is to be competitive with established rivals such as the Seat Leon Cupra.
Read more