Legendary McLaren F1 engineer-designer Gordon Murray has announced plans to set up a car manufacturing operation called Gordon Murray Automotive, using his iStream manufacturing techniques to produce low-volume models.
The firm will produce cars that will be released under a new 'Gordon Murray' brand, starting with what it calls a flagship model. That model will "buck the current trend for ever-more complicated and heavy vehicles", according to the company, and draw on the "design and engineering principles of the McLaren F1".
Murray, whose first iStream design was the tiny, three-seat T25 city car, has long made the case for lightness, small size and efficiency manufacturing as a means of cutting motoring costs and congestion while maintaining the driving freedom we enjoy today. He especially loves small sports cars and has used a Smart Roadster as his day-to-day car for the past 14 years because, while not perfect, he believes it comes closest to embracing his core principles.
In 2015, Murray's design firm engineered and built the Yamaha Sports Ride Concept – a two-seat sports car proposed for European manufacture and sale, although it has not yet progressed to production. Yamaha showed the car with its own body styling and is understood to still be deciding whether to take this or another concept, the T25-sized Motiv city car, forward for production.
Murray (pictured in the 1990s with the F1 below), who started building his own cars in his teens and, within a decade, was designing Formula 1 cars that eventually won more than 50 grands prix, will soon celebrate 50 years in the business by opening a new studio/workshop at Dunsfold, near Guildford. Cars produced by Gordon Murray Automotive are likely to be made there in relatively small numbers and will follow the design and engineering philosophies their creator has espoused throughout his life.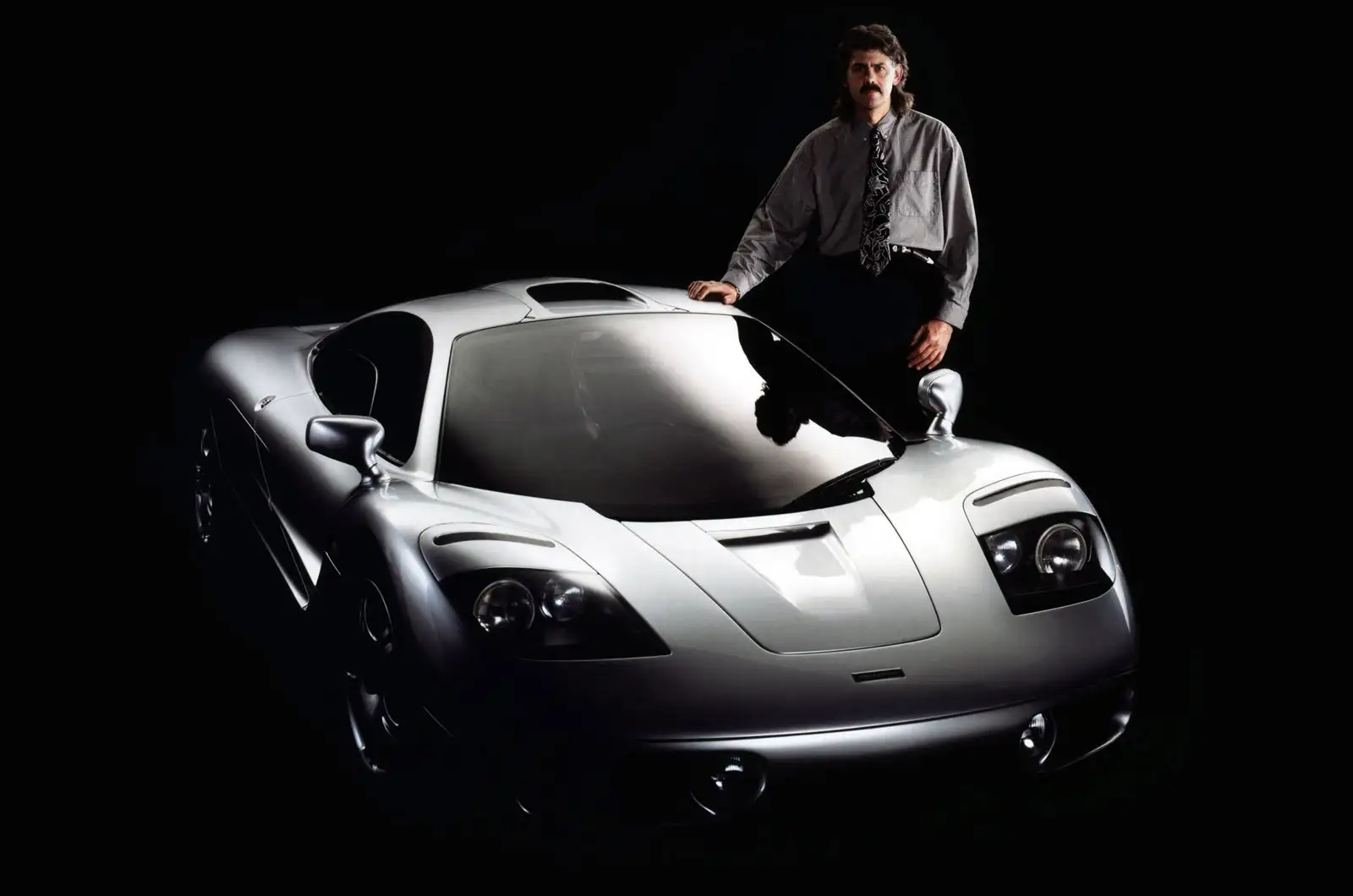 The new car will use the iStream principle, which uses a structure of steel tubes to form the chassis, with ultra-light composite panels bonded in for rigidity. This construction method was first proved in Murray's T25 and T27 city cars, which have since demonstrated remarkable rigidity in extensive crash testing.