Yamaha has launched a new sports car at the Tokyo motor show, with the car's underpinnings created by McLaren F1 designer Gordon Murray.
The Japanese motorcycle manufacturer has released few details about the car, although it is known that the car is called the Yamaha Sports Ride Concept and that Murray has pioneered a new variation of his iStream manufacturing system to create it using radical new carbonfibre technology. However, Murray is not behind the concept car's design, which was led by ex-Toyota designer Dezi Nagaya.
"It took about five months from design to realisation," said Nagaya, who worked with a Japanese-English design group called Design & Realizations, based in Shizuoka. Nagaya also strongly credited Gordon Murray Design for its part in the project, and highlighted several design touches that had been inspired by Yamaha motorbikes.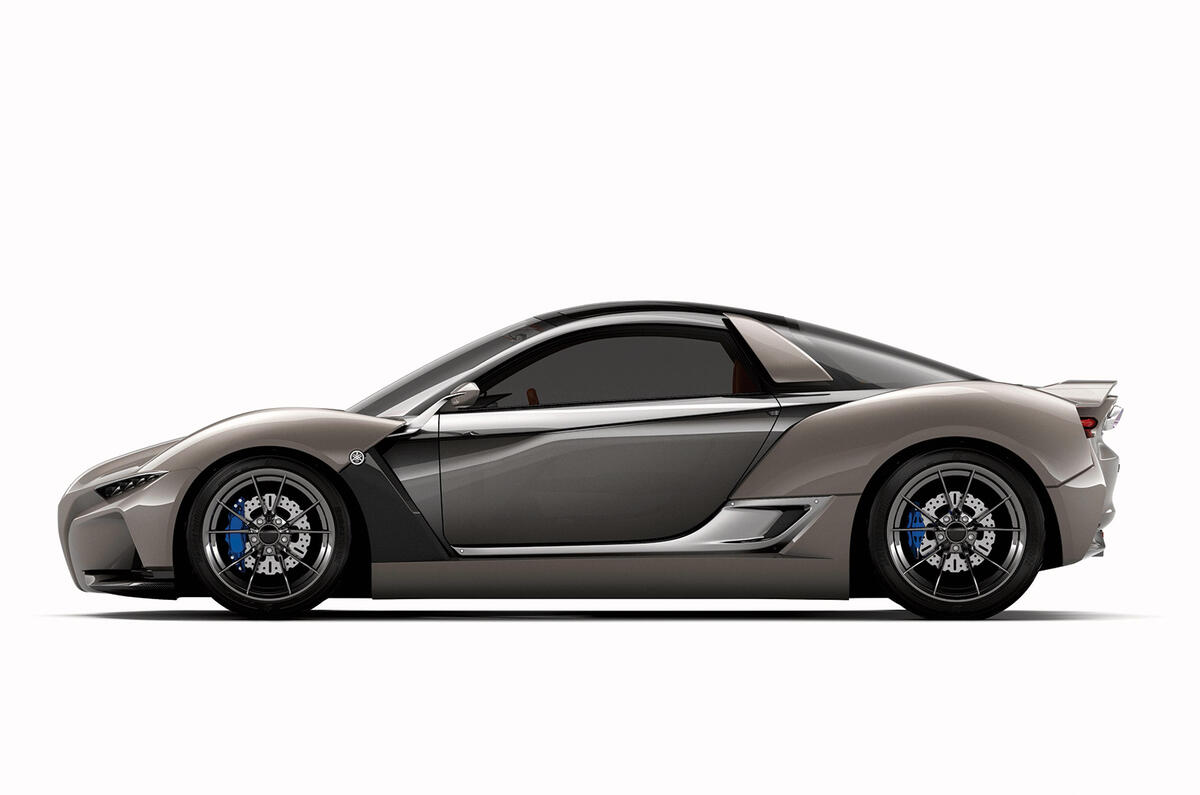 Read more on Gordon Murray's radical new carbonfibre manufacturing system
The new manufacturing system is derived from Gordon Murray Design's iStream manufacturing process but replaces the glassfibre content with carbonfibre. It has been developed in conjunction with Japanese firm Toray, for whom Murray designed the Teewave sports car in 2011, and sandwiches a honeycomb paper core with two carbonfibre skins.
The weight of the Yamaha Sports Ride Concept hasn't been revealed, but it is believed to be significantly lighter than 900kg. The cost of producing a chassis is closely linked to the volume of cars being produced and the up-front investment required, but Murray said the system can be employed profitably for production volumes of between 1000 and 350,000 cars. As such, it is believed the Yamaha Sports Ride Concept could be priced competitively against the likes of the Lotus Elise, at around £30,000.
Yamaha has not commented 
on the powertrain used by the 
Sports Ride Concept, although it could combine Murray's chassis with an uprated version of the 1.0-litre three-cylinder engine that was mooted for its city car design, the Yamaha Motiv, which was first shown in Tokyo two years ago.
That engine was tipped to produce 70-80bhp, but if uprated beyond 100bhp in an entry-level form would be likely to give the car a power-to-weight ratio in excess of 140bhp per tonne, which is around that of an Elise.