Ford has announced it will be revealing a new model and its latest in-car technology at the Mobile World Congress event in Barcelona on 22 February.
The carmaker has refrained from providing exact details, but insiders are predicting the updates will be shown on a facelifted Ford Kuga.
If it is an updated Kuga, we already have a very good idea of what's to come, because the model's US-equivalent, the Escape (pictured below), was launched with a facelift at the LA motor show last year.
See what we thought of the second generation Ford Kuga on the test track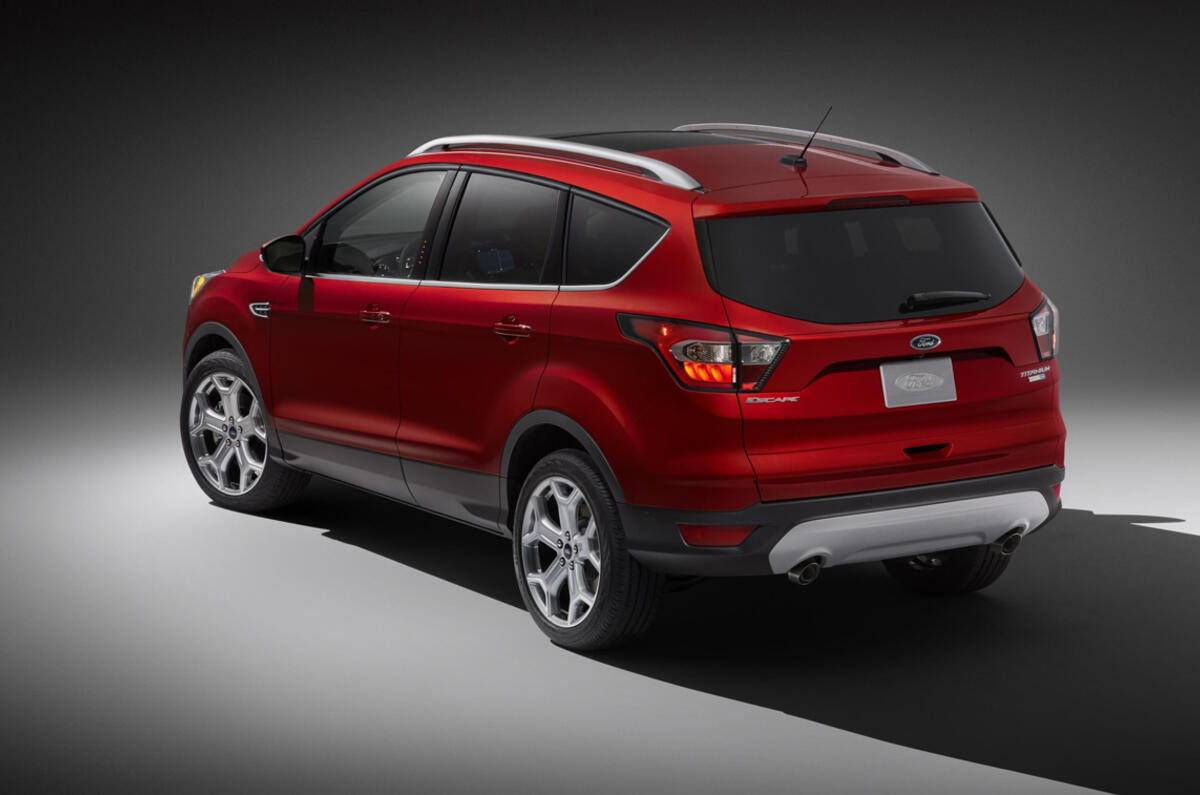 That car has a more angular face with a new wide-mouthed grille and reshaped tail lights . Inside, a three-spoke steering wheel that more closely resembles the one fitted to the Ford Focus is added, and there's also new switchgear for the climate control.
The Escape comes with Ford's latest SYNC3 infotainment system, which utilises a 7in touchscreen display, and also features SYNC connect technology, which can remotely lock, start and even schedule future starts via a smartphone.
It has also been given active cruise control and lane-keep assist technology, forward collision warning and brake assist, as well as Ford's latest park assist technology.
We can expect most, if not all of these updates to be applied to a facelifted Kuga.