The Fisker Emotion electric car will make its public debut at the Consumer Electronics Show (CES) in Las Vegas next week - and a new picture has shown the car that'll be displayed.
Due to arrive in the UK in 2020, offering a 400-mile-plus range from its electric powertrain, the Emotion is claimed to feature "state of the art" graphene solid-state batteries that can receive 125 miles of charge in as little as nine minutes.
Company boss Henrik Fisker told Autocar that this is possible thanks to the batteries' "world-highest energy density" - 2.5 times that of lithium ion batteries.
The Emotion, which is said to have a top speed of 161mph, will be autonomous-capable and able to connect to its environment - necessary puzzle pieces for full driverless capability. Key to its autonomous functions will be a lidar sensor, hidden in the car's front central darkened area. This can map the world around the car in 3D.
The Emotion, with its four butterfly doors, was designed by Fisker, who previously designed models including the Aston Martin DB9 and BMW Z8.
Read our electric car group test here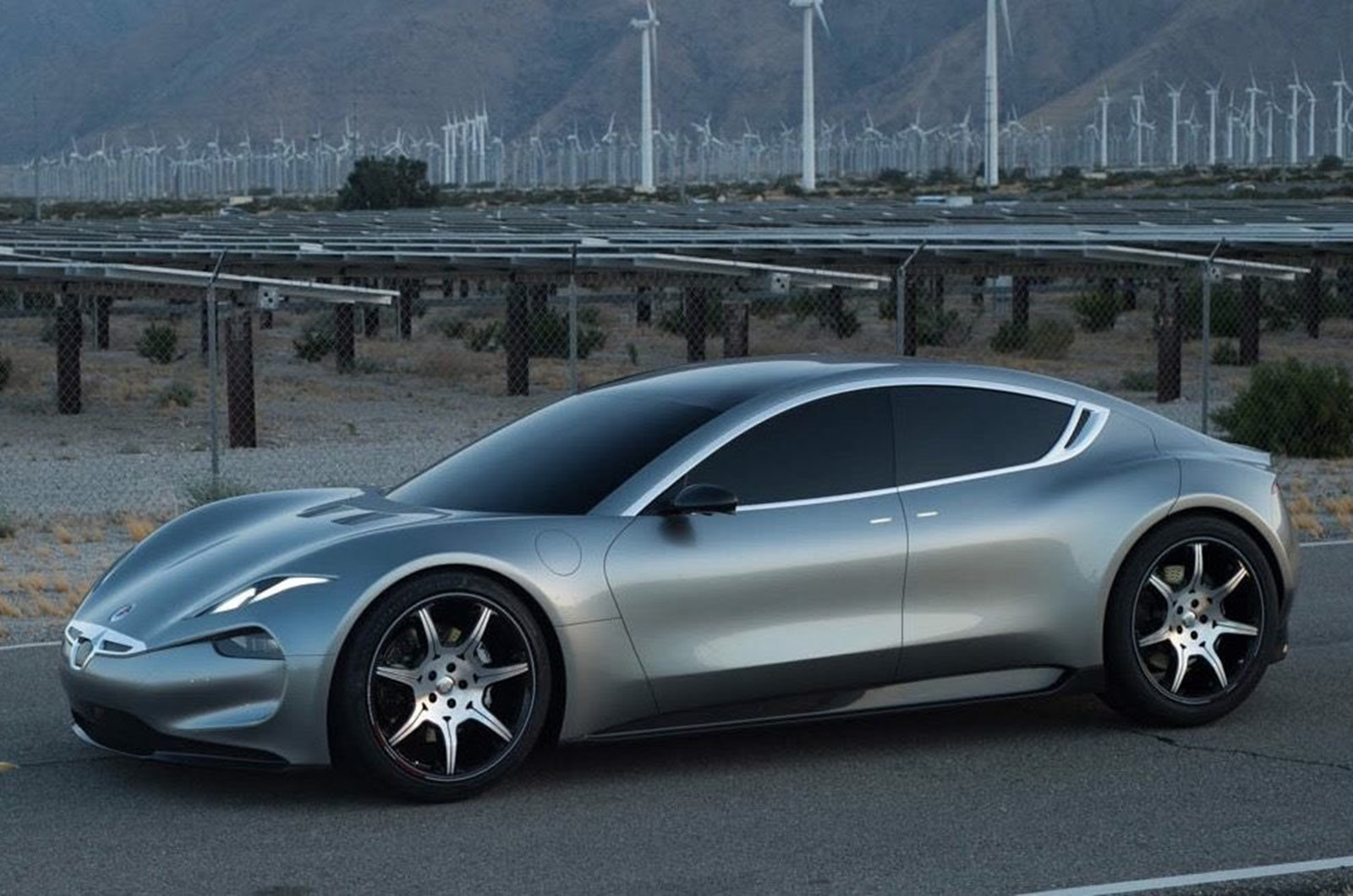 In an earlier conversation with Autocar, Fisker claimed that clever packaging enabled leg room and interior space to be maximised in the Emotion. "The entire cabin has been moved forward very much, and we lowered the bonnet of the vehicle to get better aerodynamics," he said. "Because of the better packaging of an EV model, we have been able to create a more dynamic and sporty design but the leg room is on par with large luxury saloons."
Fisker said that he decided to "take a risk to change the proportions" because he wants the new model's design to be original. "It's a risk because people aren't used to it," he explained.
The finished car will be launched as the first model from Fisker Inc. It will be an expensive low-volume model with a carbonfibre and aluminium structure and batteries stored low in its floor.