VLF Automotive has revealed the Force 1 supercar at the Detroit motor show, ignoring requests from Aston Martin for the model's launch to be cancelled.
The car has been built as part of a joint partnership between Henrik Fisker, ex-GM boss Bob Lutz and experienced racer Ben Keating. It's a proper production model, and will be sold for $268,500 (about £186,500 at current exchange rates) in just 50 units.
While that price might initially seem steep - you can buy a Ferrari 488 GTB for a little less - once you examine the specification of VLF's two-seat, carbon-bodied coupe, it begins to look like an increasingly attractive proposition. Because under the bonnet of the Force 1 is the same naturally aspirated 8.4-litre V10 that you'd find in a Dodge Viper, and it's capable of producing 745bhp and 638b ft of torque.
Drive is sent rearwards through a proper six-speed manual gearbox (a paddle-shift automatic is optional), and with just 1538kg to deal with, the V10 is capable of accelerating the Force 1 to 60mph in a claimed three seconds dead. The car can sprint to a quarter mile in 10.97 seconds, and top speed is a quoted 218mph - placing the Force 1 right at the sharp end of supercar-dom.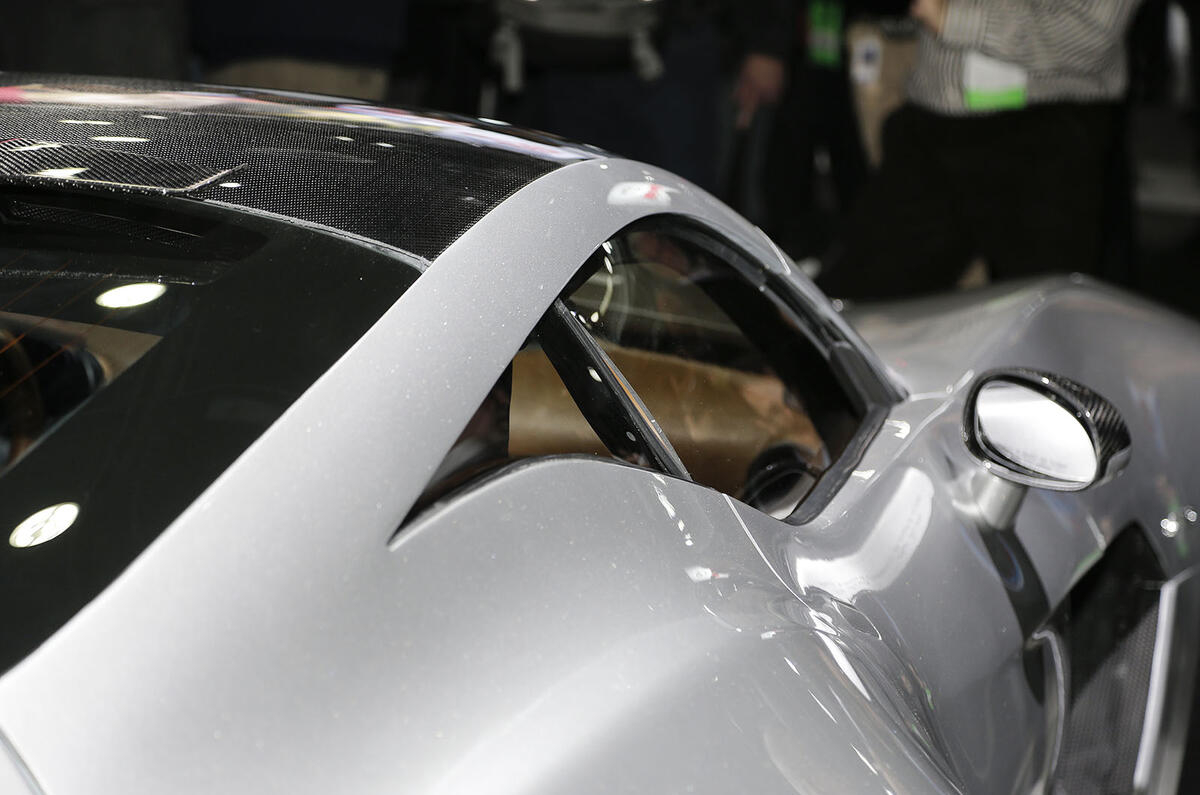 The chassis also uses complex computer controlled active suspension, the setup of which is said to have benefitted from Keating's vast racing experience, while braking is handled by Brembo discs and calipers all round.