Mercedes isn't a car maker that we automatically associate with compact cars, such as this latest Mercedes GLA. We should, though.
Almost every fourth car it has sold worldwide in 2019 so far is a compact car – technically identified by the fact that it uses a transverse engine and offers the choice of either front or four-wheel drive.
The success of its small cars in many global markets – including the UK – over recent years was behind a decision by Mercedes earlier this decade to expand its line-up to the point where it presently offers seven different models off its latest small car platform, the MFA II.
The latest is the Mercedes GLB, which adds a new dimension to the line-up with seven-seat capability next to the A-Class, A-Class Saloon, B-Class, CLA and CLA Shooting Brake.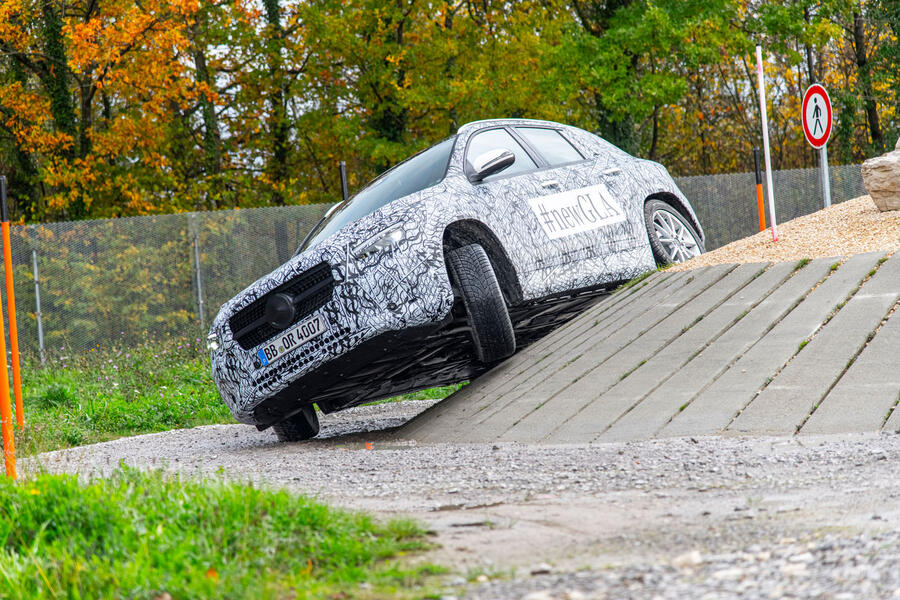 Now the firm is preparing to introduce an eighth model in the form of the second-generation GLA. The new five-seat crossover is a vitally important car for the company; since its launch in 2014, almost one million examples of the original model have been sold worldwide.
Looking to garner an even greater slice of the premium small SUV market against popular rivals such as Audi Q2 and BMW X2, Mercedes plans to offer the new GLA with the choice of three different powertrains: petrol, diesel and petrol-electric plug-in hybrid.
We're still a few weeks away from seeing the new GLA, which will be shown by Mercedes boss Ola Källenius in an online presentation. But ahead of that event, we were given the chance to sample a near-production prototype in a run around an off-road obstacle course at Mercedes' Rastatt plant. The model is currently undergoing pilot production here, ahead of the first UK cars arriving in the second quarter of 2020.