Ferrari has unveiled the most powerful, most advanced and fastest-accelerating road car it has ever produced: the SF90 Stradale.
Described as a "milestone in Ferrari's history" by CEO Louis Camilleri, the new flagship model is also the first series-production plug-in hybrid Ferrari. It's the second of five new models to be presented this year - an "unprecedented" product rollout, according to the Italian firm.
"2019 is the year in which we have decided to significantly increase our product portfolio," said Camilleri. "This [car] is the first step in a direction that Ferrari will enter in unwavering focus and confidence".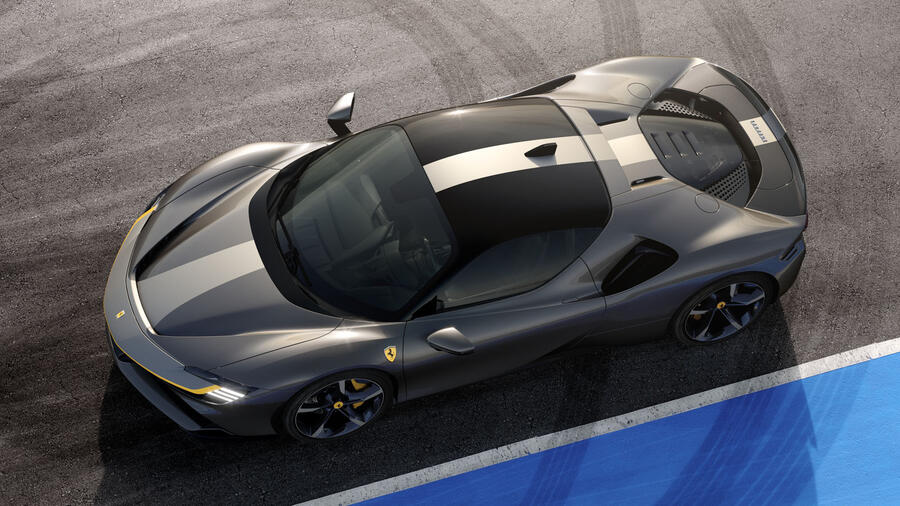 Dubbed Project 173 during development, the production name is taken from the firm's 2019 Formula 1 car and in turn references 90 years since Scuderia Ferrari was founded. Unlike with the LaFerrari, production is limited only to the amount the firm can sell, with 2000 customers from around the world lined up to see it tonight.