The new Ferrari F8 Tributo will be the most powerful mid-engined V8 Ferrari series production supercar yet produced.
The 488 GTB replacement, which made its debut at the Geneva motor show, gets a new 710bhp version of Ferrari's 3.9-litre V8 engine, which is a 49bhp upgrade on the 488 GTB, and the same output as the limited-run 488 Pista and also that of the car's biggest rival, the McLaren 720S.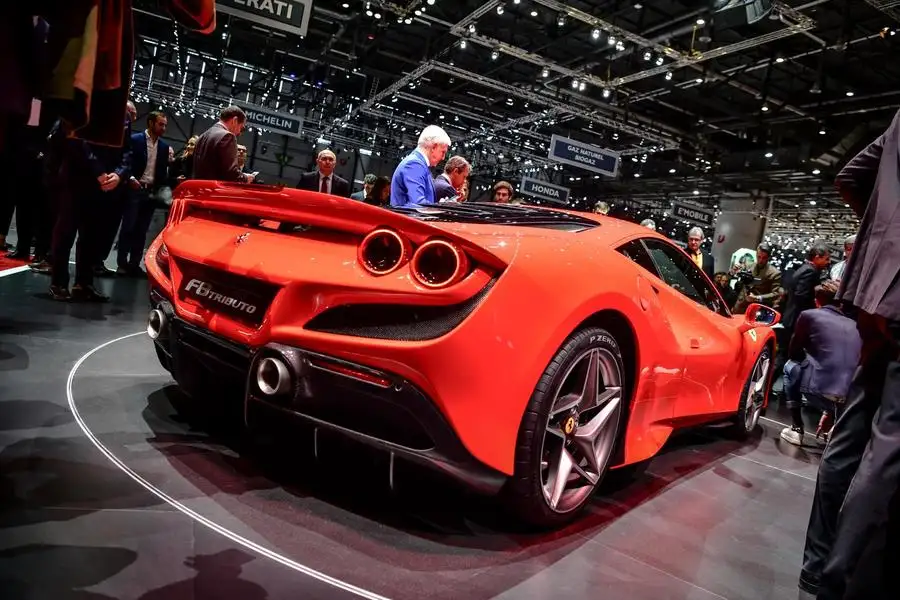 Ferrari claims there have been "improvements across the board…providing even better control on the limit along with greater on-board comfort" between the 488 GTB and the new F8 Tributo, a name that is a homage to the engine that powers it.
Driving the rear wheels through a seven-speed dual-clutch gearbox, the 90-degree V8 engine is the real star of the new supercar. As well as the power boost, torque is up 9lb ft to 568lb ft.
The twin-turbocharged engine, which Ferrari claims operates "without the slightest hint of turbo lag", helps propel the F8 Tributo from 0-62mph time in 2.9sec (0.1sec faster than the 488 GTB), 0-124mph in 7.8sec and a top speed of 211mph. The 0-62mph time matches the 720S while the 0-124mph time is 0.1sec faster. The Ferrari's top speed is just 1mph shy of its great Woking rival.
Ferrari is also talking up the improved aerodynamics of its new supercar, which brings with it the first iteration of a new design language that aims to marry high performance and aerodynamics efficiency. Aerodynamic efficiency is improved by 10% over the 488 GTB.