Ferrari has laid out its future product plan under the leadership of its new CEO, including 15 new models by 2022 and a hybrid-dominant range.
The revised plans, described as "ambitious but doable" by new boss Louis Camilleri, aim to secure the company's future and raise profits from €1 billion (£890 million) to €2bn (£1.78bn) by 2022. An increase in margins is also targeted, up from around 30% currently to 38%.
In the next four years, the Italian car maker will split its product portfolio into four pillars: Sports, GT, Special Series and a hypercar range, dubbed 'Icona' initially. The long-mooted SUV will be part of the GT range, using plug-in hybrid propulsion. No specific date for its launch has been revealed, but it's a model that will arrive closer to 2022 than today.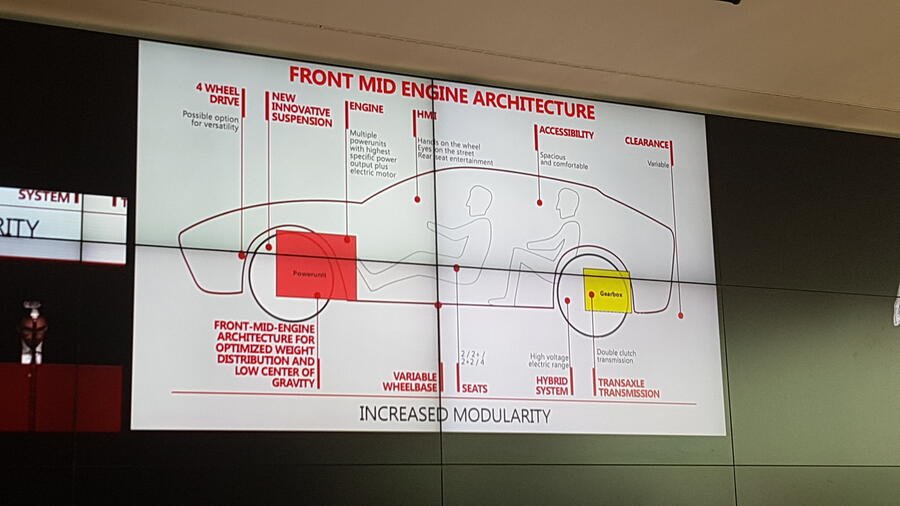 The Sports series, which currently comprises the 488 and 488 Spider, plus the 812 Superfast, will be joined by a new mid-engined model set to be "a real supercar in the standard range". The rest of the Sports series range will move fully to hybrid power by 2022, with the new car set to sit above the 488 in the range. The smaller Dino, it appears, has been sidelined for now in the new plans.
A replacement for the LaFerrari hypercar was not detailed in the product plan up until 2022, but it is understood work has begun on the successor's powertrain technology. Naturally aspirated V12 engines will still be offered, with development of the current 12-cylinder units already under way.
Work has also begun on a new six-cylinder engine, set to use a V6 layout with a combination of turbocharging and hybrid technology to boost performance. It is not yet clear which specific models will use this powertrain, but it will be a key component in Camilleri's plan to have hybridisation across at least 60% of Ferrari's range by 2022.