New California brand Czinger hasn't long pulled the covers off its first production model, the 21C hybrid hypercar, but a plan is already in place to quickly expand its portfolio.
Speaking to Autocar at the first public debut of the 21C in London (a starring debut at the ill-fated Geneva motor show was intended), chief commercial officer Jens Sverdrup confirmed that Czinger was "not a hypercar brand, but a car brand".
"There are other models coming that are well in development, so they will come sooner than you expect… we are a performance brand. The business plan from day one is that [our cars] will be the market leaders. So whatever segment we enter we will lead in terms of technology, innovation, performance, light-weighting.
"All will have very power-dense drivetrains and extreme performance. But we're not gonna do a Mustang - it will always be luxury, supercar focused".
Sverdrup didn't rule out an SUV, either, but said it's not an immediate priority. "If we're going to do an SUV it's going to be really light and really fast. It wouldn't be the first thing we brought to market though.
"We're a very new brand - nobody can tell us not to build an SUV because we don't have any baggage. But it's a high volume segment - maybe we're not ready for that".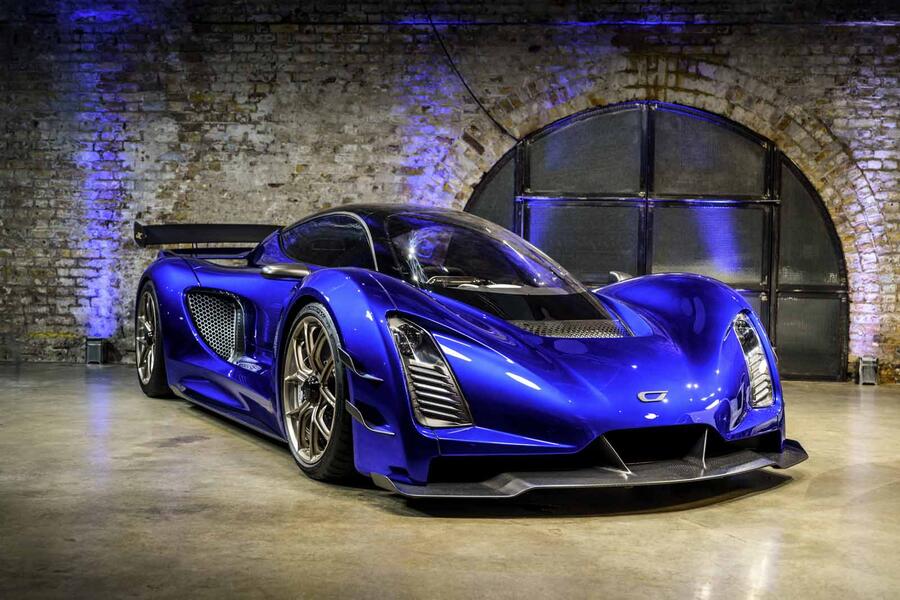 The 21C is manufactured using innovative 3D printing and automation techniques, where computers calculate the necessary parameters (strength, weight, cost) of a specific component and then build it from either a composite or metal alloy, exactly to the required specifications.
It is powered by an in-house developed 2.88-litre twin-turbo V8, driving the rear wheels via a seven-speed automated manual transmission, That engine itself puts out around 950bhp on its own and revs to 11,000rpm, and is supplemented by two front-mounted, torque vectoring electric motors. These are fed by a 2kWh fast-charging lithium-titanate battery, topped up by a rear-mounted motor generator.