Need a clutch release lever for your Vauxhall Corsa? Not a problem. There are hundreds of suppliers ready to service your enquiry and it should be with you tomorrow. Cost: about £16.
But what if you need one for your Porsche 959, an extremely rare car, parts for which you're unlikely to get online, never mind over the counter? Until a year or so ago you would have had to get one specially made at great expense but, since 2018, Porsche has been able to produce the part on demand and at reasonable cost using 3D printing and, specifically, a process called selective laser melting.
This involves spreading a shallow layer of steel filings in a sealed container. Guided by CAD data derived from scanning an existing example of the part, a laser melts the material in the desired locations before another layer is applied and the process repeated until the component is produced. Another technique, more suited to plastic components, is selective laser sintering, where the material is heated almost to melting point as a laser fuses the plastic powder at predetermined points.
Porsche uses these processes – called additive manufacturing because they involve adding layers of material – to produce around 30 parts for its older models, for which creating tooling and producing them in the conventional way would be prohibitively expensive.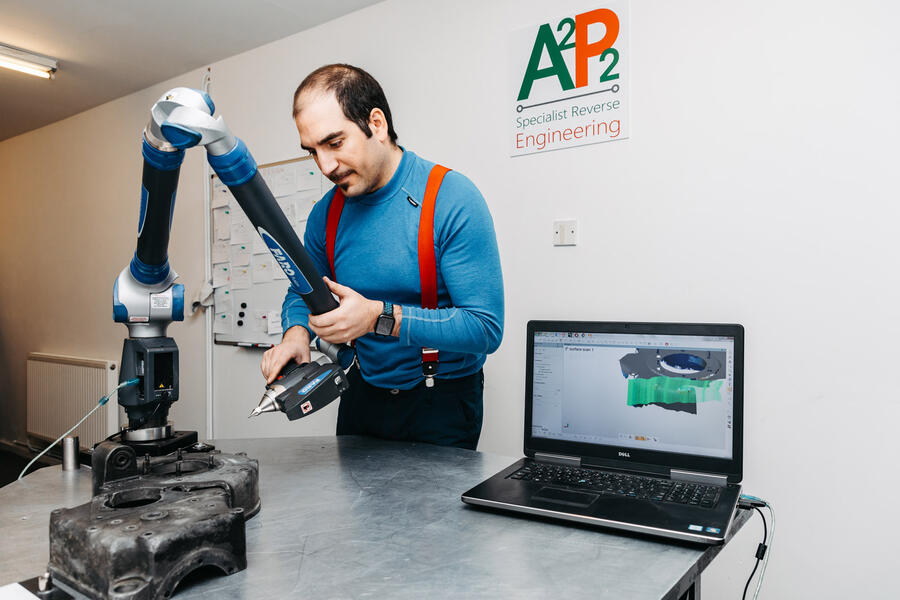 Porsche isn't alone. Across the motor industry, companies large and small are using the same techniques to produce everything from prototypes or pattern parts for moulds to one-off, functioning components. They fall under the grand name of reverse engineering because they involve deconstructing a finished component to determine how to remanufacture it.
One company doing this work is A2P2, based in Nottingham. It's at the back of a busy workshop that's home to INRacing, a company specialising in the restoration, maintenance and sale of historic road and race cars and founded by a chap called Ian Nuthall.