BMW has unveiled a new long wheel base version of its second-generation BMW X1 to be sold exclusively in China.
The stretched version of Munich's entry level SUV, which goes under the name X1 Li, measures 4560mm in length, making it 79mm longer than the standard wheelbase variant of the X1 sold in the UK and just 100mm shorter than the existing BMW X3.
The increase in length is concentrated wholly within the wheelbase, providing the X1 Li with a longer rear door and improved rear seat legroom. Despite the stretch in length, nominal boot capacity remains the same as the standard wheelbase X1 at 505 litres.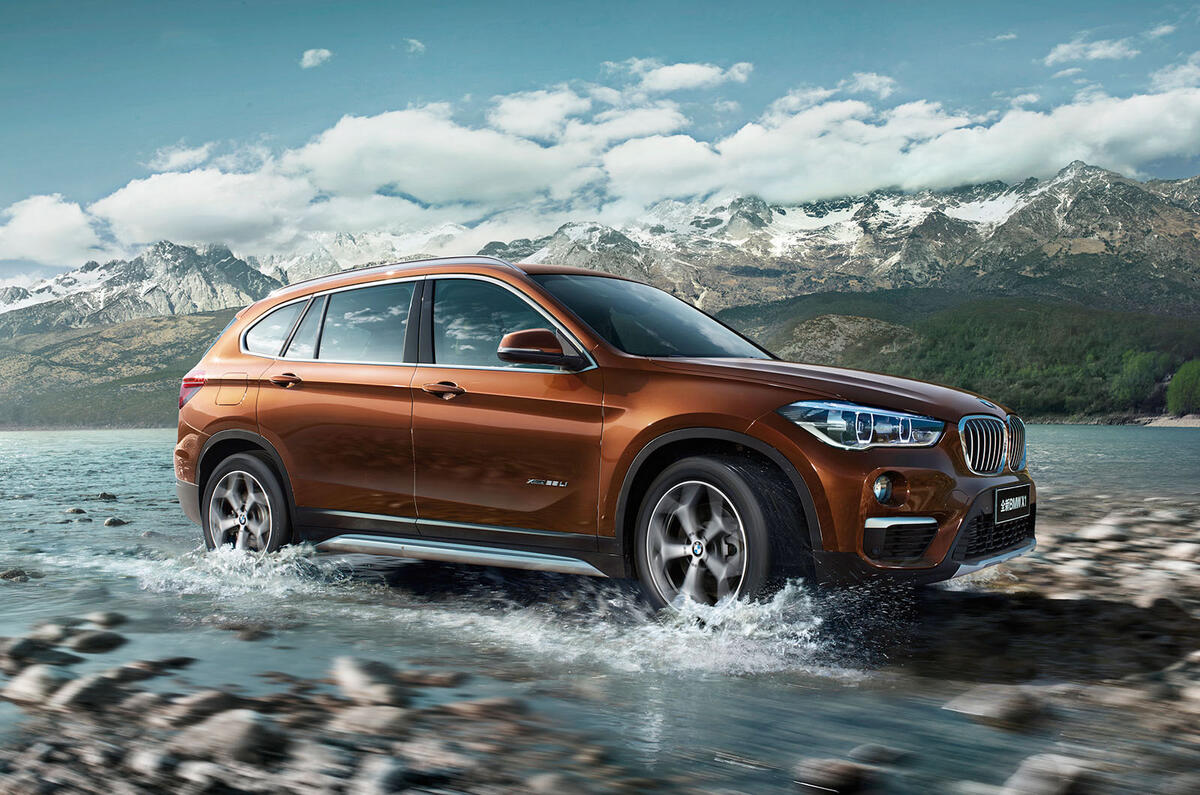 The new BMW will be sold with the choice of two different petrol engines: a turbocharged 1.5-litre three cylinder petrol unit with 134bhp in the front-wheel drive X1 Sdrive18Li and a turbocharged 2.0-litre four-cylinder offering 189bhp in the front-wheel drive X1 sDrive20Li and four-wheel drive X1 xdrive20Li and a gutsier 228bhp in the four-wheel drive X1 xDrive25Li.
The decision to offer a long wheelbase version of the X1 in China mirrors the move taken with the BMW 2-series Active Tourer, which is offered with the choice of two different wheelbases, the longer of which is sold under the 2-series Gran Tourer name.
The X1 has proved particularly popular among Chinese car buyers with over 200,000 examples of the first generation model, or nearly a quarter of total production, sold in China. The X1 Li will be produced at BMW's Chinese partner Billiance at a joint venture factory in Tiexi.
used BMW X1 2015-2021 cars for sale
BMW X1 2.0 20i XLine Auto XDrive Euro 6 (s/s) 5dr
BMW X1 2.0 18d M Sport XDrive Euro 5 (s/s) 5dr
BMW X1 2.0 20i XLine Auto XDrive Euro 6 (s/s) 5dr
BMW X1 2.0 18d XLine SDrive Euro 6 (s/s) 5dr
BMW X1 2.0 20i M Sport DCT SDrive Euro 6 (s/s) 5dr
BMW X1 2.0 18d XLine Auto SDrive Euro 6 (s/s) 5dr
BMW X1 2.0 20i M Sport Auto XDrive Euro 6 (s/s) 5dr
BMW X1 2.0 20d M Sport Auto XDrive Euro 6 (s/s) 5dr
BMW X1 Series 2.0 20i XLine Auto XDrive Euro 6 (s/s) 5dr
Powered By