Technical specifications for the 2017 Bentley Bentley Bentayga Diesel have been revealed ahead of the model's launch next January.
The Bentayga Diesel is Bentley's first diesel-powered production car, making use of a triple-charged 4.0-litre V8 diesel engine, which has been co-developed with Audi and uses two twin-scroll turbochargers supplemented by an electrically driven supercharger.
Read our full review of the Bentley Bentayga diesel
It develops 429bhp and the same peak torque as the Bentayga's twin-turbo 6.0-litre petrol W12, although the diesel's 664lb ft extends from just 1000rpm to 3250rpm.
That's enough to launch the Bentayga Diesel from 0-62mph in 4.8sec and on to 168mph. According to Bentley's head of engineering, Rolf Frech, its acceleration from 25mph to 75mph "is much the same as the W12's, but the W12 gets a second wind at higher speeds".
Fuel economy for the £135,800 luxury SUV is quoted at 35.8mpg combined and its CO2 emissions are 210g/km.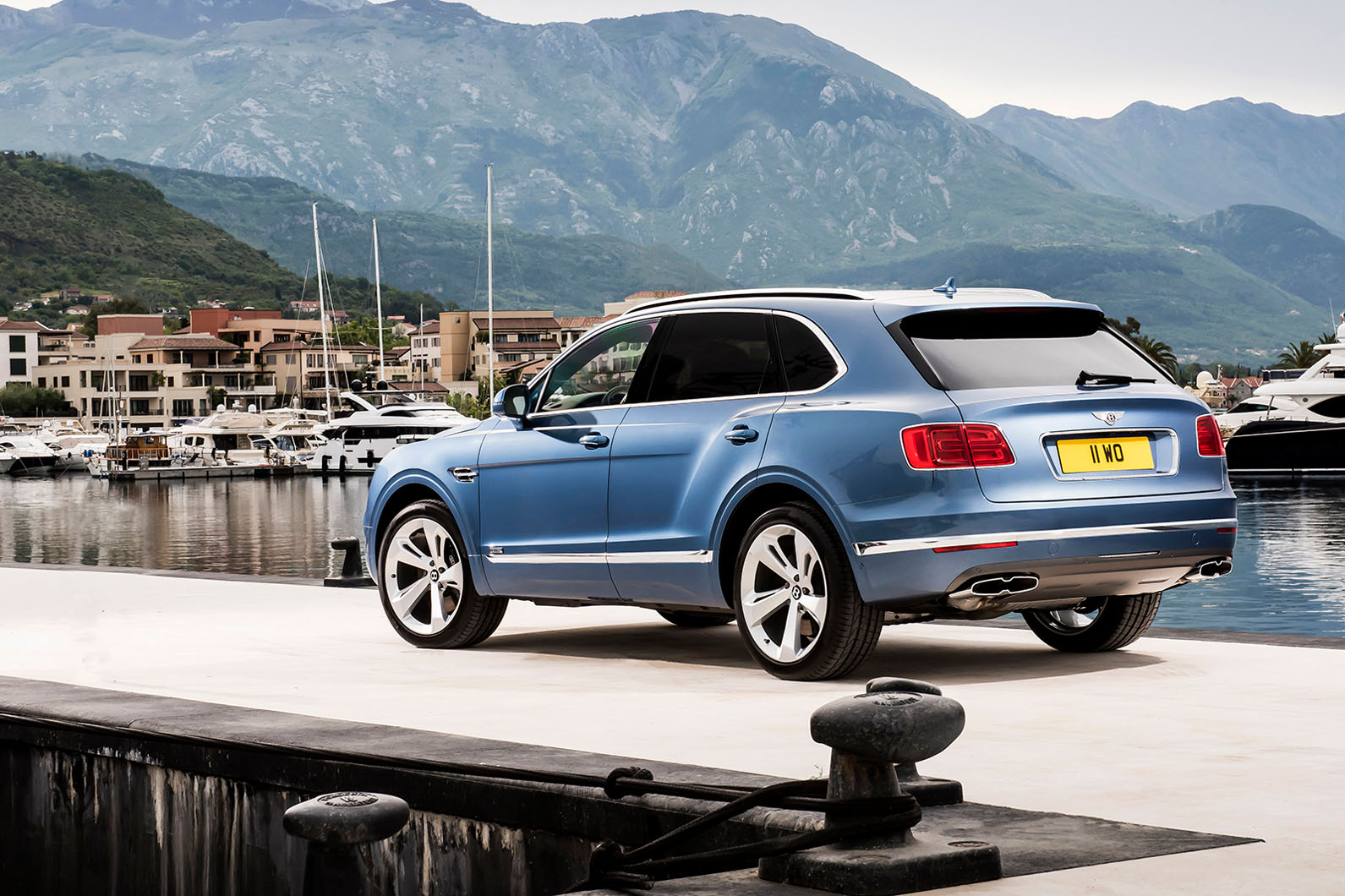 The Bentayga's product manager, Peter Guest, said: "We would only do this when it was right. It had to be the right car and the right engine."
Installing a potentially coarse diesel in a Bentley is a risk, even if this powerplant's instant low-rev torque provides the stream of effortless thrust required. The brief, said Guest, was to deliver the Bentley driving experience with the trademark combination of performance and luxury, and no compromise in refinement. It also had to be "the fastest diesel SUV in the world".
Bentley powertrain development boss Paul Williams said the three technologies that have enabled the firm to offer a diesel worthy of the brand are the engine's triple-charging system, the 48V supplementary electrical system used to power the electric supercharger, and a sophisticated exhaust cleansing system.