The AMG-tweaked Mercedes SL has been the most popular review on Autocar for the week ending 4 March 2016. Read below to find out what joined it in the top five.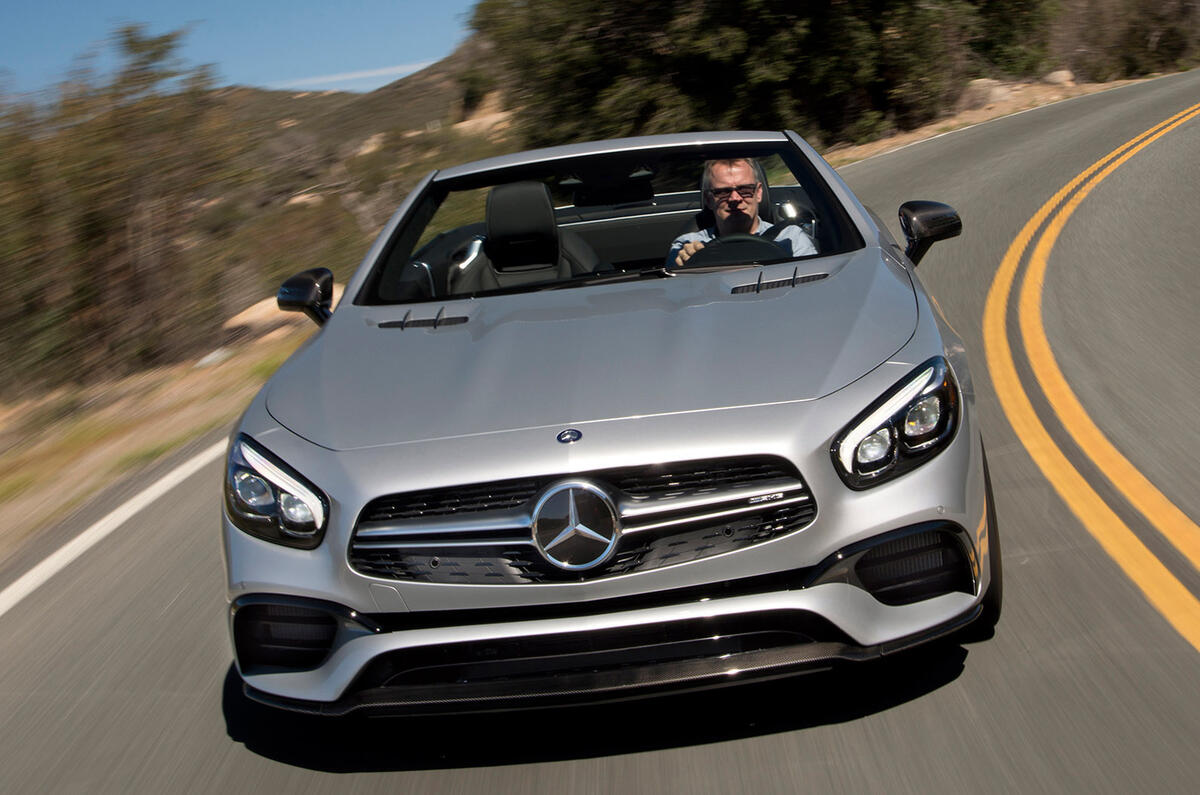 The Mercedes-Benz SL epitomises luxury and style in a large two-seater convertible body, but tuning division AMG gets hold of it, it turns it into a fire-breathing monster.
The facelifted SL63 has a twin-turbo 5.5-litre V8 petrol engine that produces 577bhp and sends its power to the rear wheels via a nine-speed automatic gearbox. Here, we put it to the test on the twisty Tarmac outside Los Angeles. 
Here's how this Mercedes-AMG SL63 feels as a complete package.
Obviously, not everyone wants or needs an SL63, so fans of luxurious open-top motoring can also choose from the 3.0-litre V6 SL400, the 4.6-litre V8 SL500 and the lairy 6.0-litre V12 AMG SL65.