The Apex AP-0 is an electric supercar to be engineered and built in the UK and designed by Brit Guy Colborne, known for the Elemental RP1.
The AP-0 is described as race-inspired and road legal, and while the model revealed today is a concept, the car is set to make production in late 2022, with prices starting from £150,000.
The zero-emissions model is the latest in a list of electric supercars being revealed worldwide from a variety of start-ups and established players, all of which hope to create driving appeal in the traditionally more sedate EV market. These include the Pininfarina Battista, Rimac C_Two, Dendrobium D-1 and Lotus Evija.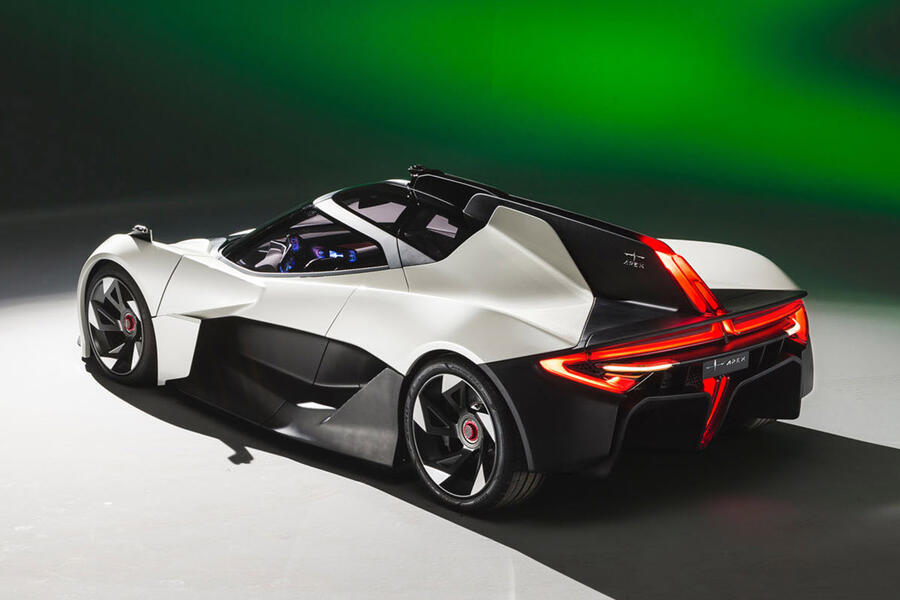 However, the ethos behind the car is more in line with the RP1 or KTM X-Bow but intends to offer more on-road comfort than either of those models, given that it is not an open-top.
Apex claims the AP-0, which produces 650bhp and 428lb ft of torque, is capable of 0-62mph in 2.3sec, with a top speed of 190mph. This rapid benchmark sprint is slower than those claimed by the Battista and C_Two, which promise "under two seconds" and 1.9sec respectively, but quicker than the RP1 and X-Bow.
Apex says the car is not intended to be a hypercar. "This is reflected in the price, power output and vehicle weight. Instead, this is a sports car that was designed to be light, fast and a statement of intent for Apex to create the world's finest zero-emissions sports cars which are usable and comfortable on the road but transform into a pure driver's car on a race track," it said.