The much-touted BMW i5 Touring will arrive in spring next year, the German firm has confirmed this morning, as the first all-electric estate on the market.
Marking the fifth generation since the full-size estate was launched in 1991, the EV will be launched after the saloon BMW 5 Series and i5 variants, which will arrive in October this year in Europe, Korea and the US.
The estate, like its saloon siblings, will – along with a pure-electric powertrain – be launched with petrol, diesel and plug-in hybrid variants, the latter coming for both bodystyles later in 2024.
"This is our unique selling point in this segment," said BMW chairman Oliver Zipse during the car maker's annual conference.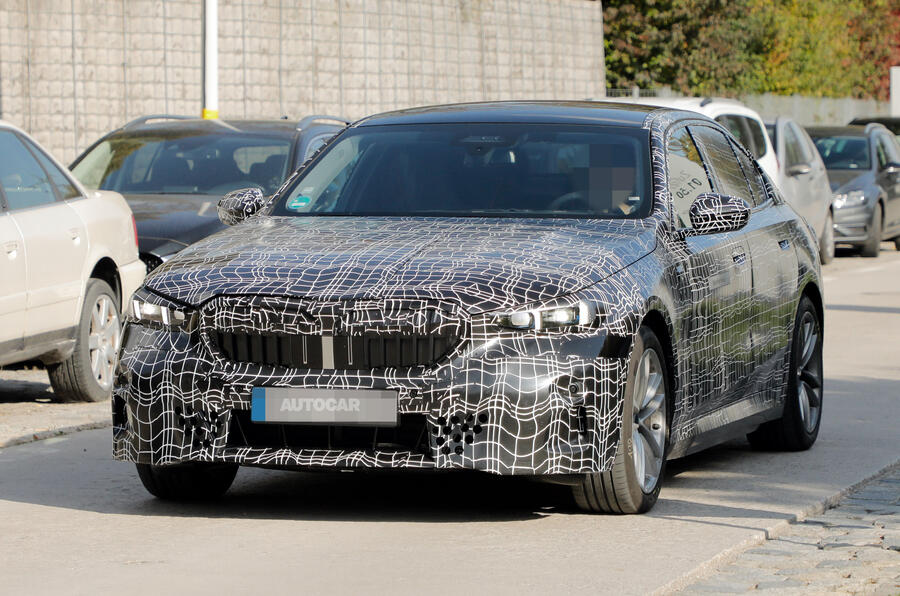 The saloon will also get a M Performance variant, in the vein of the BMW i4 M50, BMW confirmed, opening the door for a hotter Touring version too.
"The all-electric BMW i4 M50 shows how BMW blends dynamic performance and electric mobility to perfection," said Zipse. "It was the best-selling BMW M model worldwide in 2022. A fully electric Performance model from BMW M will also be included in the new BMW 5 Series sedan [saloon] line-up."
BMW confirmed more details would be released soon, but the new Touring is expected to be available with the usual levels of practicality we've come to expect from such a competitive market. While BMW did not comment on boot space and leg room, we suspect the new estate will improve slightly on the current car's 560 litres (with the seats raised) and trump the 480 litres on offer in the Mercedes E-Class Estate.
BMW has still to confirm if the 5 Series Touring will share its underpinnings with other models – however, the current car shares the same CLAR architecture that underpins the new BMW 4 Series, so its larger sibling could offer a similar powertrain line-up if it uses the same platform.