The Alfa Romeo Giulia will be reborn as an EV with up to 1000bhp and a range of 435 miles, the Italian firm's CEO Jean-Philippe Imparato has confirmed.
Set to evolve from its conventional saloon shape to cover multiple segments, the new Giulia is expected to arrive around the middle of the decade, no longer offering ICE power as Alfa Romeo pushes to offer a solely EV range by 2027.
Power will start at near 345bhp, with the more powerful Veloce offering around 790bhp. A hardcore Alfa Romeo Giulia Quadrifolio variant is also confirmed, offering "around 1000hp" (986bhp) – almost double the 503bhp offered by today's twin-turbocharged petrol V6 car.
This most powerful variant will likely be a four-wheel-drive proposition, rather than rear-driven like the current car. It could get a set-up similar to fellow Stellantis brand Maserati's upcoming Granturismo Folgore, which uses three electric motors – one on the front axle and two at the rear – with torque-vectoring functionality.
As well as confirming his power ambitions for the Giulia replacement, Imparato suggested that the EV's range will be up to 435 miles on the WLTP cycle, so owners see it as a "substitute" to their current cars, not a downgrade nor forced switch.
That figure would match the electric successor to sibling brand Peugeot's 3008 SUV, which will use a variation of the same STLA platform.
Imparato was keen to emphasise the importance of a rapid electrification programme for Alfa. "We switch because we must," he said. "If not, Alfa Romeo would be dead."
He added: "We will switch in a real concrete substitution mode. I don't want you [customers/owners] to suffer from anything [because of] the switch; I want you to love it."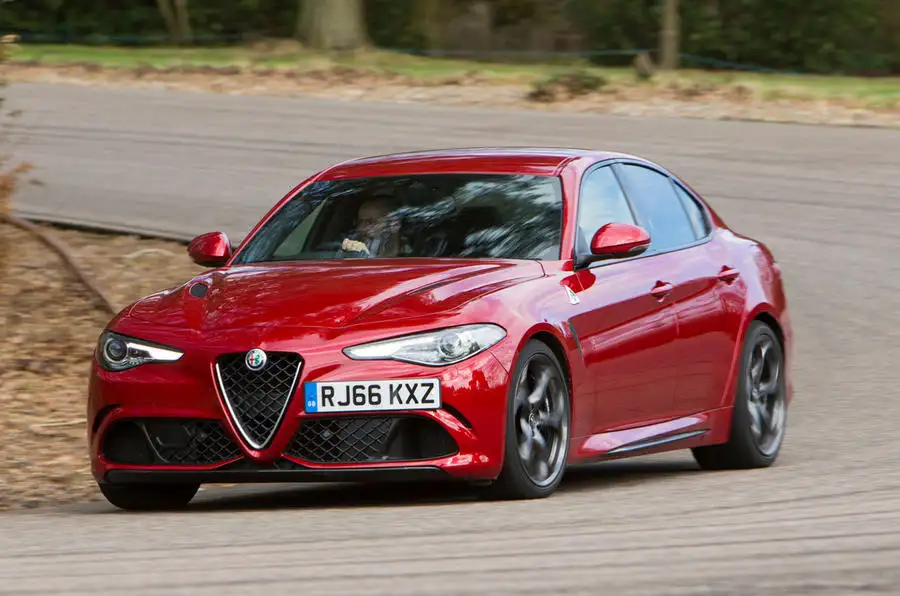 Design-wise, the Giulia will look like "the Alfa Romeo we all want", promised the CEO, who described the current design proposals as "very cool".