A long-awaited replacement for the Alfa Romeo GTV coupé inspired by the iconic Alfa Romeo SZ could arrive as soon as 2026, with the brand's chief designer confirming design work is continuing behind the scenes.
Although not officially part of Alfa Romeo's product plan, the GTV could be considered for release in 2026 or 2027 if the firm's corporate fortunes continue to improve as they have over the past 18 months, design boss Alejandro Mesonero-Romanos hinted to Autocar. By that point, the firm's model catalogue will be all-electric.
It is not to be confused with the low-volume sports car that's to be unveiled later in 2023 that takes inspiration from the 1967 Alfa Romeo 33 Stradale - commonly thought of as the Italian firm's most beautiful model.
Mesonero-Romanos wouldn't say whether the car, which might most easily be thought of as a Giulia coupé, is more likely come to market badged as a GTV or perhaps as an Alfetta; but he did hint that he'd been spending a lot of time surveying the unconventional form of the SZ, and has been inspired by it.
"This wasn't a beautiful car, we all know," he told Autocar, "but there is a lot we can take from its distinctiveness and independence of spirit when we think about designing a coupé for the electric age. I loved its wedge profile, its square tail, and the way the dark glasshouse just bubbles out of this great mass of body. It's a brutal design, but such a special, impactful one - and we need to emulate it if we can."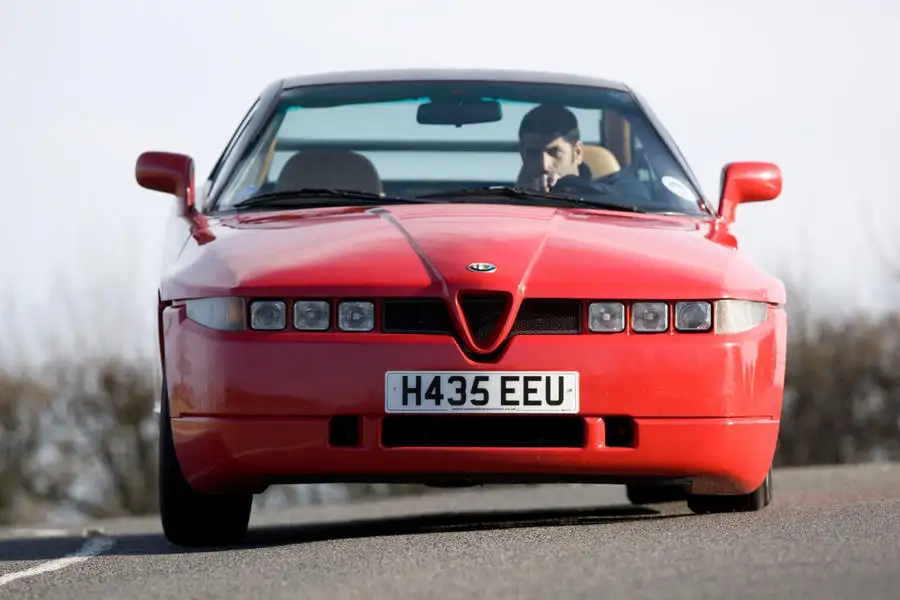 That task won't be easy using Alfa's next-generation skateboard EV platform, which lends itself towards higher-profile bodies, long wheelbases and slightly inelegant proportions. "It's often said that EV technology is freeing for designers because there are no rules, no restrictions. The truth is, we have even more restrictions and challenges with skateboard platforms than we did with ICE ones," said Mesonero-Romanos.