Porsche has shown a lighter version of its 911 GT3 RS at the New York motor show.
The 911 GT3 RS Weissach pack (pictured with a black bonnet), as it is called, comes with a carbonfibre roof and the option of magnesium wheels. Buyers who specify the full pack will save 29kg, bringing the car's kerb weight down to 1476kg.
This more extreme version is likely to be the last 991-based model to be launched before a new 911 (codenamed 992) is launched in September. The standard 911 GT3 RS was launched earlier this month in Geneva.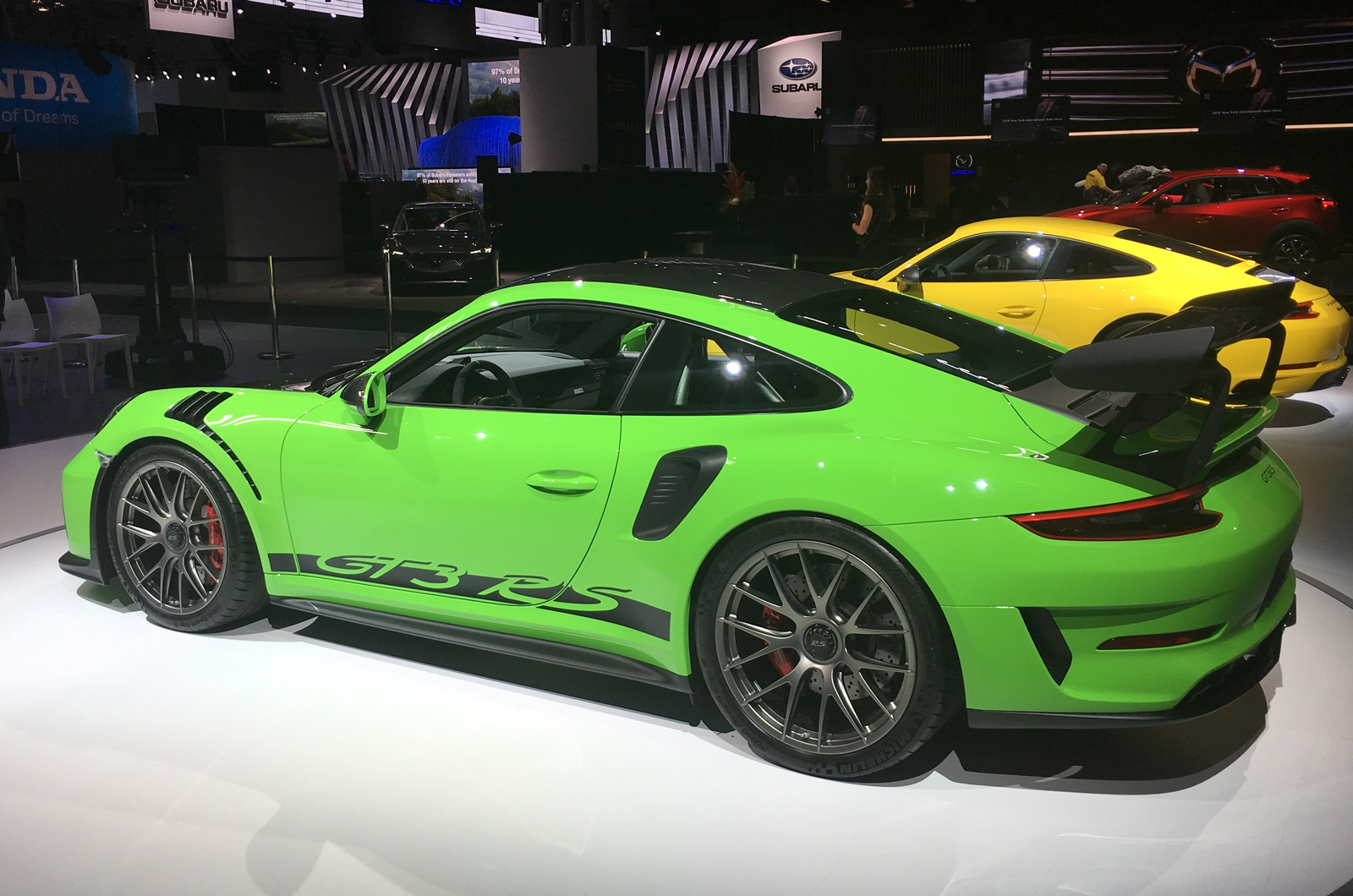 Available to order now at a price of £141,346, with first UK deliveries in June, the new 911 GT3 RS receives an additional 20bhp from a lightly modified version of Porsche's race-bred 4.0-litre six-cylinder engine, increasing its power to 513bhp at 8250rpm.
Riding in the new 911 GT3 RS with Walter Rohrl
This is the highest power figure yet for a naturally aspirated 911 and serves to distance the new 911 GT3 RS from the standard 911 GT3, which was equipped with the same 493bhp engine as the first-generation 911 GT3 RS when it was updated last year.
The internals of the new engine remain unchanged, with the additional power coming instead from new intake and exhaust systems, coupled with changes to Porsche's DME (Digital Motor Electronics) engine management.
Porsche motorsport guru Andreas Preuninger confirmed to Autocar that the engine actually develops more power than is claimed and could have been homologated at 523bhp, but the company decided to err on the side of caution. In racing trim, if allowed to run without air restrictors, the engine could make more than 600bhp.