Mercedes-AMG is preparing to launch its most powerful model yet next year: a plug-in hybrid version of the GT 4-door Coupé.
Likely to be dubbed GT 73 4Matic, for which a trademark was recently applied, the petrol-electric flagship is expected to produce around 800bhp, if not slightly more.
New spy shots show what initially looks like just another GT 4-door Coupé prototype being put through its paces by engineers. However, a view under the bonnet reveals a complex electrical system - almost certainly that used by an electrified powertrain. The photographers who took the images also claim the test mule drove away silently on electric power.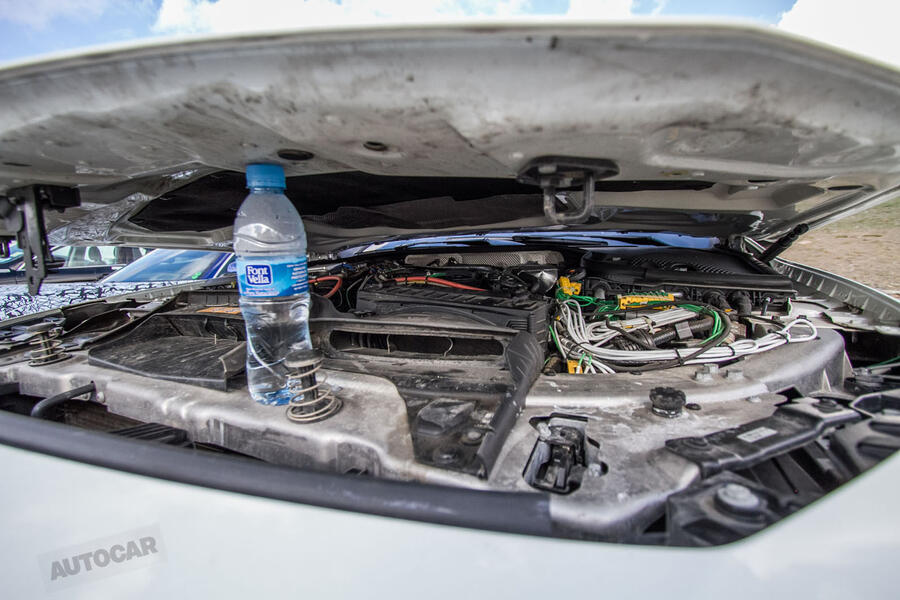 AMG boss Tobias Moers confirmed to Autocar at the Geneva motor show that the model will launch in 2020. He also revealed the powertrain will remain largely faithful to that of the GT Concept shown at the 2017 Geneva motor show.