Ford is producing 300 Race Red examples of the Focus RS Edition as a swansong for the all-wheel-drive super-hatch.
The RS Edition is a higher-spec version of the regular car that gets a Quaife limited-slip differential to more effectively split torque across its front axle.
The diff is a mechanical part and works alongside the rear axle's GKN Twinster torque vectoring technology – the system that enables the car's Drift mode.
Ford Performance's European boss said the part is "for hardcore driving enthusiasts" and adds "additional mechanical grip" to make it "even easier to carry speed through a corner on the track and maximise acceleration on the way out".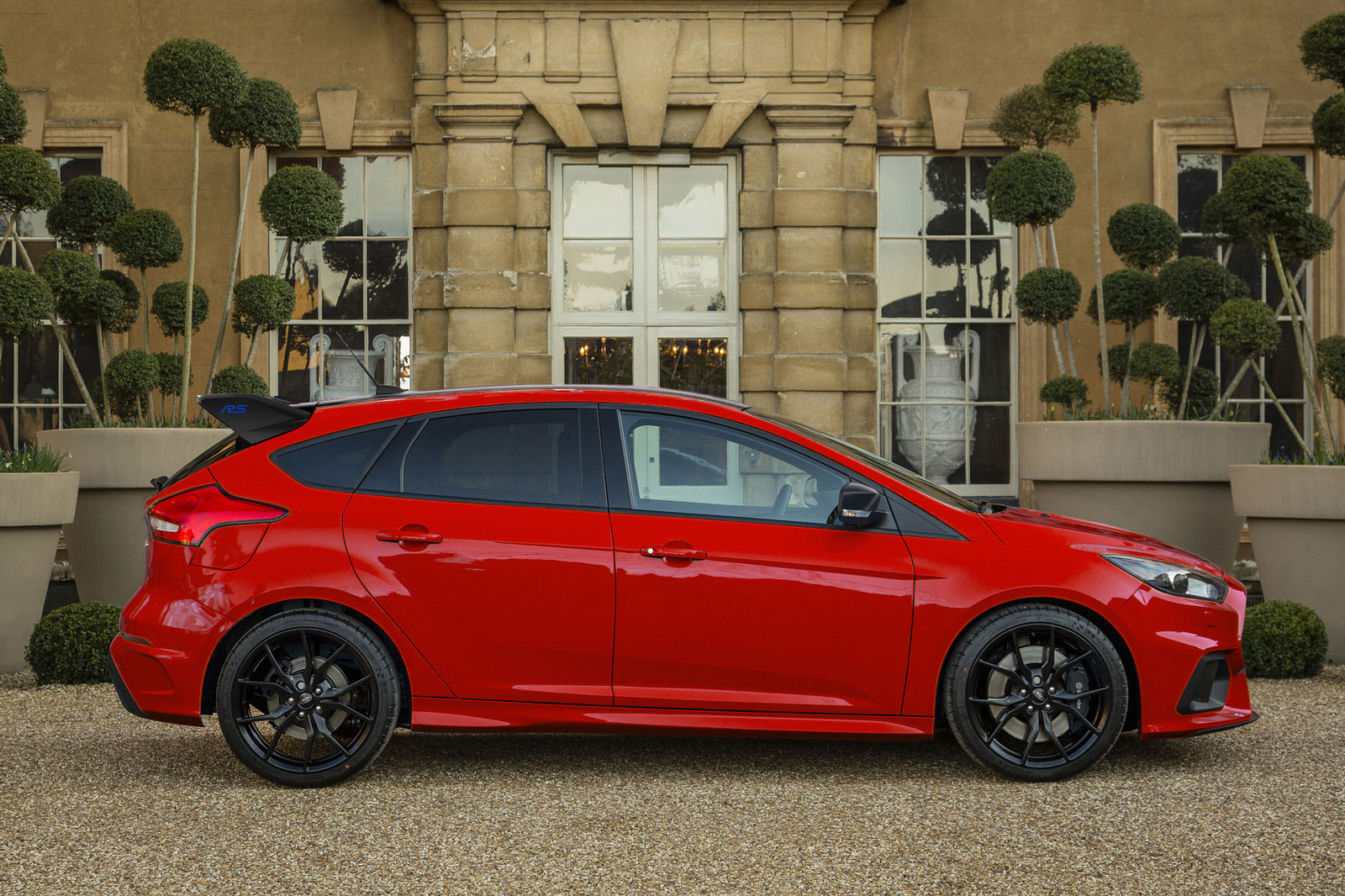 Ford Focus RS long-term test review
To signal the higher-spec equipment, RS Editions get a black rear wing and black cast alloy wheels. Race Red versions gain a grey finish on their brake calipers, along with the body colour. Race Red was already available in the US and Switzerland, but it comes exclusively on this special variant in Britain.