Skoda has announced that its new Skoda Superb iV plug-in hybrid will be priced from £31,970 when it arrives in Britain in January.
The figure was revealed to journalists during the UK launch of the rest of the revised Superb range and makes the new model £4730 cheaper than its sibling, the new Volkswagen Passat GTE.
The plug-in hybrid is named the Superb iV in recognition of Skoda's new sub-brand that will be used for its bold electrification plans.
The Superb iV features a 154bhp turbocharged 1.4-litre petrol engine and a 114bhp electric motor, with power sent to the front wheels through a six-speed dual-clutch automatic gearbox. The peak system outputs are 215bhp and 295lb ft of torque. .
The model is officially capable of completing 34 miles of electric-only running – identical to the Passat GTE. Skoda has yet to release performance figures, but insiders suggest they will closely match those of the Passat GTE, hinting at a 0-62mph time of around 7.4sec. The Czech brand also promises an official CO2 emissions rating of less than 40g/km.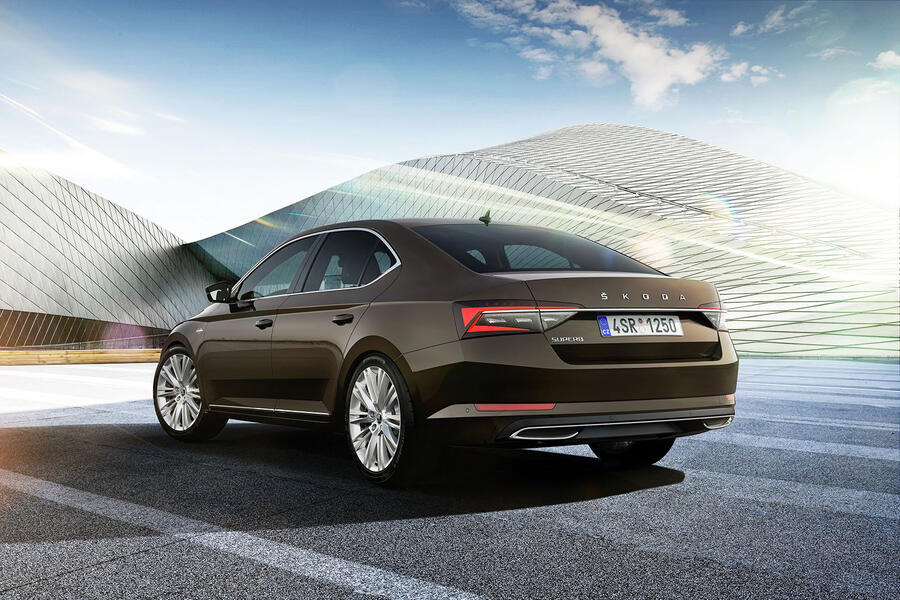 A battery pack is located under the floor and ahead of the rear axle, which means a slight reduction in boot capacity – 485 litres for the hatchback and 510 litres for the estate, compared with 625 litres and 660 litres for petrol and diesel variants.
Beyond the well-hidden charging port integrated into the front grille, there will be little to give away the Superb iV's part-electric status. The infotainment system can display information on battery status and electric range and additional controls for the various powertrain modes. It will also be possible to programme the PHEV's air-con to cool the cabin before the car is needed.