Audi believes its all-new A6 saloon is finally the car to usurp the BMW 5 Series as champion of the ultra-competitive executive saloon class, thanks to its complete reinvention inside and out, with a new look, fresh technology and a bolstering of its sporting appeal.
The eighth-generation A6, on show in Geneva before sales kick-off in June, will be available with mild-hybrid engines only – much like the recently launched A7 – and will later offer a plug-in hybrid as "bridge technology" to pure electric.
For now, the new executive saloon will be offered with four engine options: a V6 3.0-litre TFSI petrol and three diesels, a 2.0-litre TDI and a 3.0-litre TDI in two states of tune.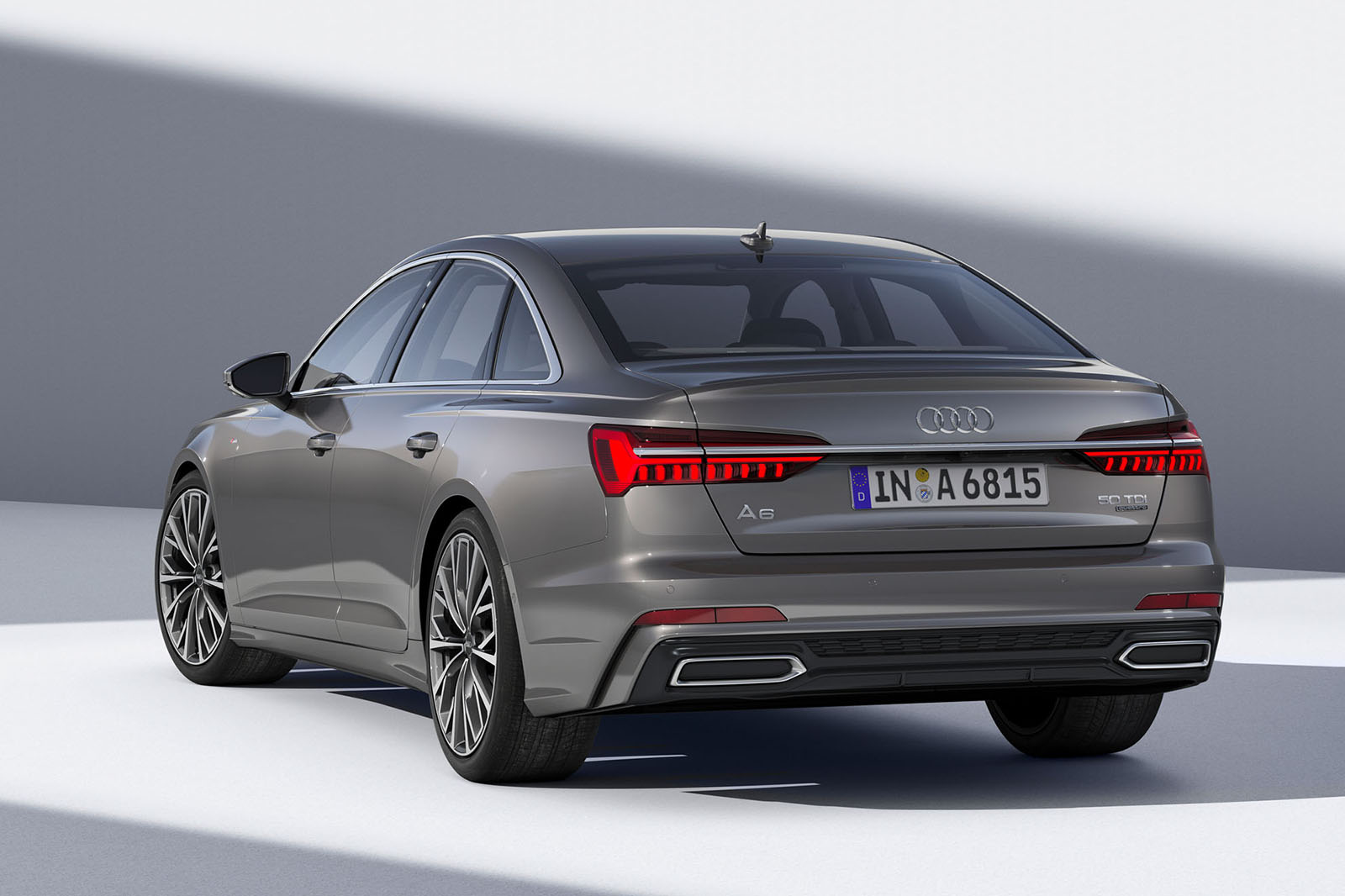 The two 3.0-litre TDI powertrains and 3.0 TFSI use a 48V electrical system, which has a lithium ion battery positioned in the rear axle and a starter/generator at the front of the car. This mild-hybrid system switches off the engine and cruises between the speeds of 34mph and 99mph. When decelerating, it switches off the engine between 4mph and 14mph.
The 2.0-litre TDI instead use a 12V electrical system that does not offer these features. The 12V system allows CO2 to be reduced by 4g/km and the 48V system cuts CO2 by 10g/km.
Although the mild-hybrid line-up is currently unusual in the car market, many manufacturers will soon offer the same in order to meet ever-demanding CO2 and air quality targets.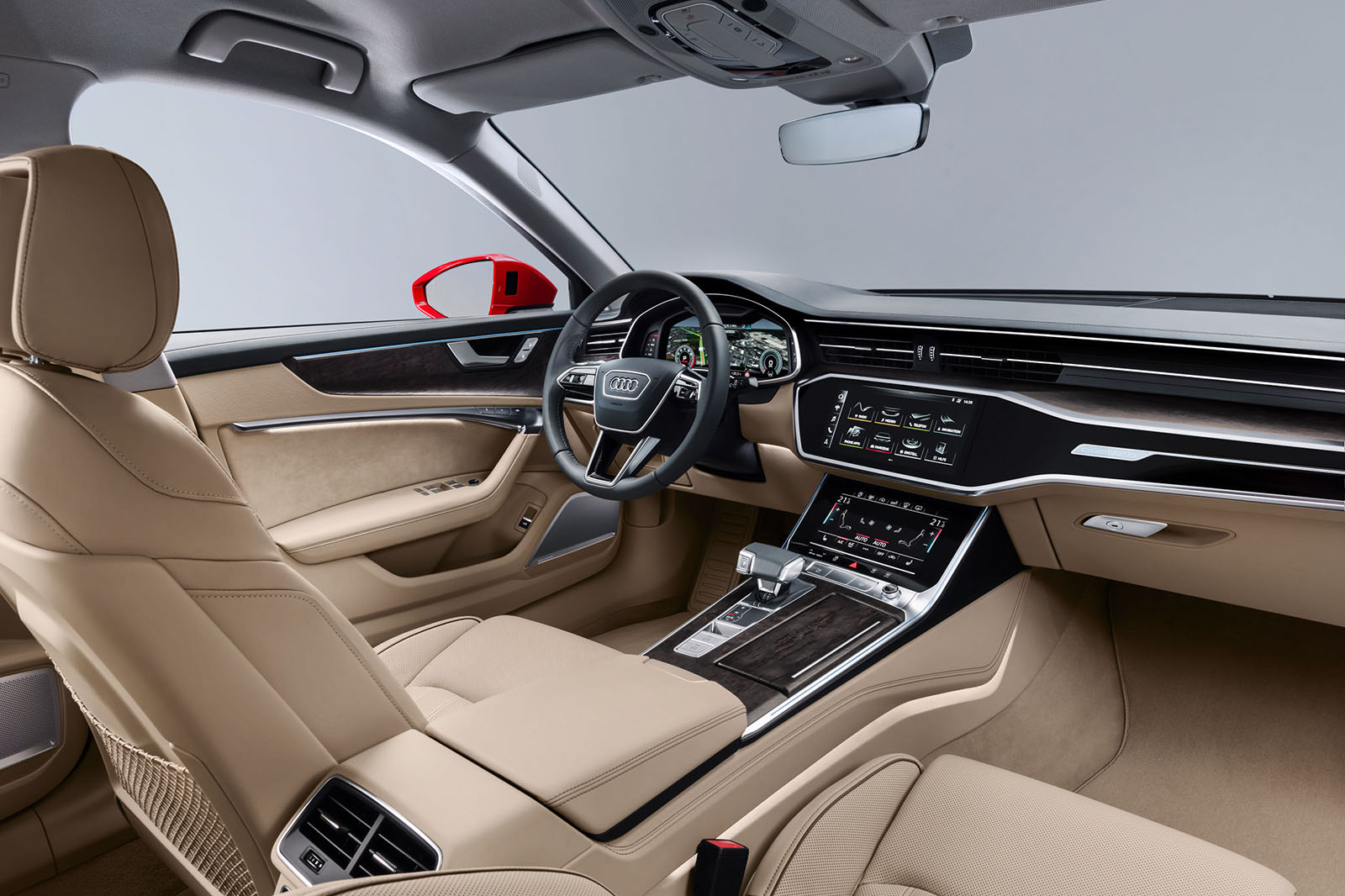 Audi also says a smaller petrol unit, a 2.0-litre TFSI, will arrive in the UK at some point in response to the growing demand for petrol, as diesel sales continue to fall.
Although there is no confirmed date for a plug-in hybrid A6, Audi said the chassis accommodates it. "We believe a plug-in hybrid will be bridge technology to electric," said a spokesman. "Maybe there's a surprise coming up."
The new A6 is now offered with an automatic transmission only. Demand for manual transmission in its predecessor was less than 5% and Audi also recognises that adaptive cruise control works much better with an automatic gearbox. It also allows for some of the A6's 37 driver assistance systems, such as parking a car remotely from a smartphone app, which is an updated version of its existing Parking Assist system.