Audi believes its all-new Audi A6 saloon is finally the car to usurp the BMW 5 Series as champion of the ultra-competitive executive saloon class, thanks to its complete reinvention inside and out, with a new look, fresh technology and a bolstering of its sporting appeal.
The eighth-generation A6, on show in Geneva before sales kick-off in June, will be available with mild-hybrid engines only – much like the recently launched A7 – and will later offer a plug-in hybrid as "bridge technology" to pure electric.
For now, the new executive saloon will be offered with four engine options: a V6 3.0-litre TFSI petrol and three diesels, a 2.0-litre TDI and a 3.0-litre TDI in two states of tune.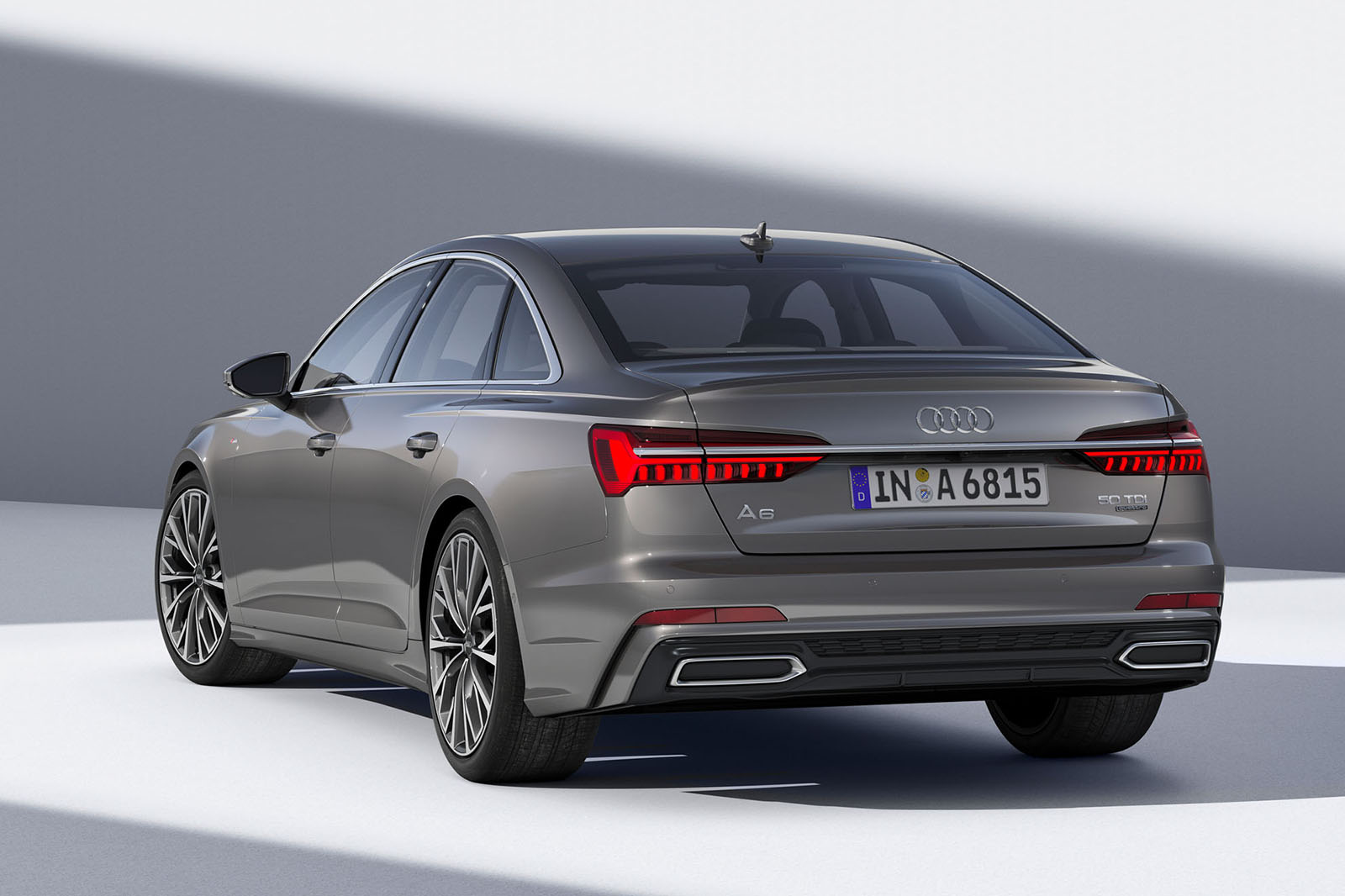 The two 3.0-litre TDI powertrains and 3.0 TFSI use a 48V electrical system, which has a lithium ion battery positioned in the rear axle and a starter/generator at the front of the car. This mild-hybrid system switches off the engine and cruises between the speeds of 34mph and 99mph. When decelerating, it switches off the engine between 4mph and 14mph.
The 2.0-litre TDI instead use a 12V electrical system that does not offer these features. The 12V system allows CO2 to be reduced by 4g/km and the 48V system cuts CO2 by 10g/km.
Although the mild-hybrid line-up is currently unusual in the car market, many manufacturers will soon offer the same in order to meet ever-demanding CO2 and air quality targets.