McLaren has previewed the styling of its three-seat homage to the F1 road car for the first time.
The new model will eclipse the P1 as the most powerful road-legal McLaren yet when it arrives in 2019. The new model, codenamed BP23, will slot into McLaren's Ultimate Series — the range-topping tier for its most exclusive models — and is billed as a 'hyper-GT'. It will bring hybrid technology back to a McLaren for the first time since the P1, ahead of a roll-out of similar technology across its mainstream models in 2020.
The BP23 will also introduce elements of McLaren's next-generation carbonfibre structure, which will be built in Sheffield from 2020 and is expected to enable McLaren to build more diverse and distinctive models.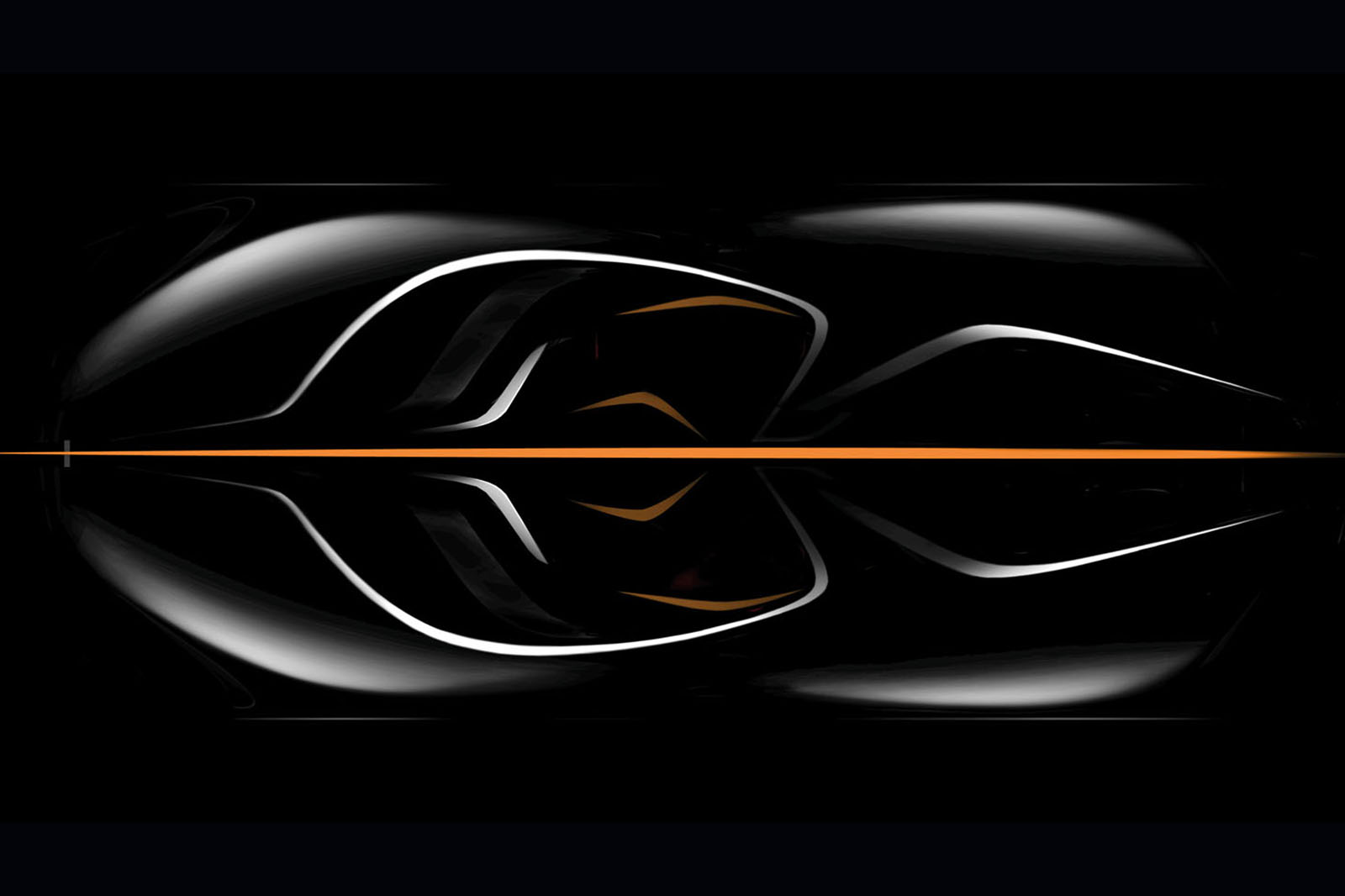 McLaren has written to the 106 customers whose applications to buy a BP23 were successful. The car will cost an estimated £2 million. The company has also shown them the first image of the car, a view of the rear that shows off the coupé-only BP23's super-slippery shape. A coupé is considered by McLaren to be the only body style that suits its Ultimate Series GT car.
HYBRID TECHNOLOGY
McLaren has said it expects half of the models it builds to incorporate some kind of hybrid power system by 2022. The first of these new-generation hybrids will be the BP23, a model that will have more than the 903bhp of the P1 thanks to the combination of McLaren's new twin-turbo 4.0-litre V8 and electric propulsion.
McLaren boss Mike Flewitt said: "If you think that the base engine that went into the P1 has now developed into the 4.0-litre in the 720S, then that side [of the powertrain] will clearly evolve." Flewitt also confirmed the BP23 will use a higher-performing battery pack than the P1.
Watch us drive the original McLaren F1 flat out at 243mph
But the company's other hybrid system will have a bigger impact. Flewitt confirmed it will be launched across an entire model range. Autocar understands this will be the next Sports Series model, which, based on McLaren's disclosure of when its new carbonfibre facility in Sheffield will go on stream, is expected in either late 2020 or early 2021.