The next Porsche Cayenne will have a design influenced the Porsche Macan, as shown by the first official picture released ahead of its reveal on 29 August.
Earlier sightings of development cars show that it will also inherit a new tail-light strip that connects both back light clusters from the Porsche 911.
The light design is a significant change from the more conventional lights of the 2018 model's predecessors, although elsewhere the new Cayenne's look is more familiar.
The Macan facelift has been revealed - read about it here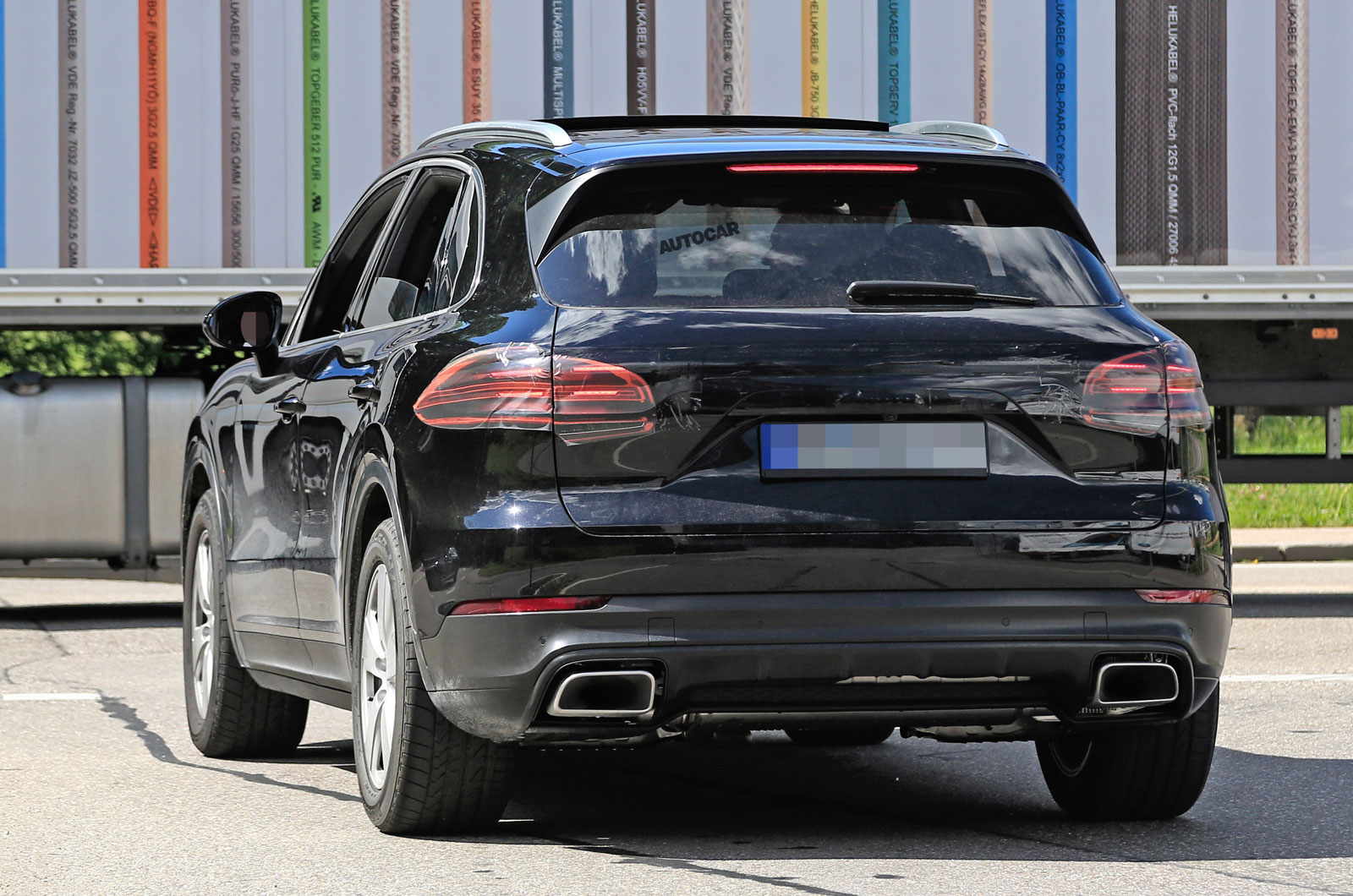 Sources believe the next-generation SUV could gain an all-electric powertrain, as previewed by the Mission E, but Porsche has so far remained tight-lipped about that possibility.
Porsche has produced a new line-up of turbocharged engines for its latest Porsche 911 range and our sources suggest much of that technology development will be transferred into the large SUV. Its sister car, the Audi Q7, has recently gained smaller, more efficient engines across its line-up, giving some indication of what could feature in the 2018 Cayenne.
The third-generation Cayenne arrives on UK roads in 2018. The future model is predicted to retain the range of variants offered with the current car, so its starting price shouldn't shift far from the current car's figure of £52,689.
used Porsche Cayenne 2010-2017 cars for sale
Porsche CAYENNE 3.0 TD V6 TiptronicS 4WD Euro 6 (s/s) 5dr
Porsche Cayenne 3.0 V6 E-Hybrid S TiptronicS 4WD Euro 6 (s/s) 5dr
Porsche Cayenne 4.8T V8 Turbo TiptronicS 4WD Euro 6 (s/s) 5dr
Porsche Cayenne 3.0 TD V6 Tiptronic 4WD Euro 5 (s/s) 5dr
Porsche Cayenne 3.0 TD V6 Tiptronic 4WD Euro 5 (s/s) 5dr
Porsche Cayenne 3.0 TD V6 TiptronicS 4WD Euro 6 (s/s) 5dr
Porsche Cayenne 3.0 TD V6 TiptronicS 4WD Euro 6 (s/s) 5dr
Porsche Cayenne 3.0 V6 E-Hybrid S TiptronicS 4WD Euro 6 (s/s) 5dr
Porsche Cayenne 4.8 S TiptronicS 4WD Euro 5 (s/s) 5dr
Powered By