The all-electric Porsche Mission E has been confirmed for production, and will rival the Tesla Model S when it arrives in showrooms around 2020.
Click here for pictures of a 2017 test mule for the Mission E
The concept, first revealed at the Frankfurt motor show back in September, has been given the green light for production by Porsche's supervisory board. Chairman of the executive board Dr Oliver Blume said the company is "beginning a new chapter in the history of the sports car" with the launch of the Mission E.
As a result of the car getting the green light, Porsche says more than 1000 new jobs will be created at its Stuttgart HQ. Around €700 million will also be invested in its main factory, with a new paint shop and assembly plant being built there. The factory's existing engine shop is being expanded to produce electric motors alongside combustion engines, while the body shop will be enlarged. Porsche's Weissach development centre will also receive new funding.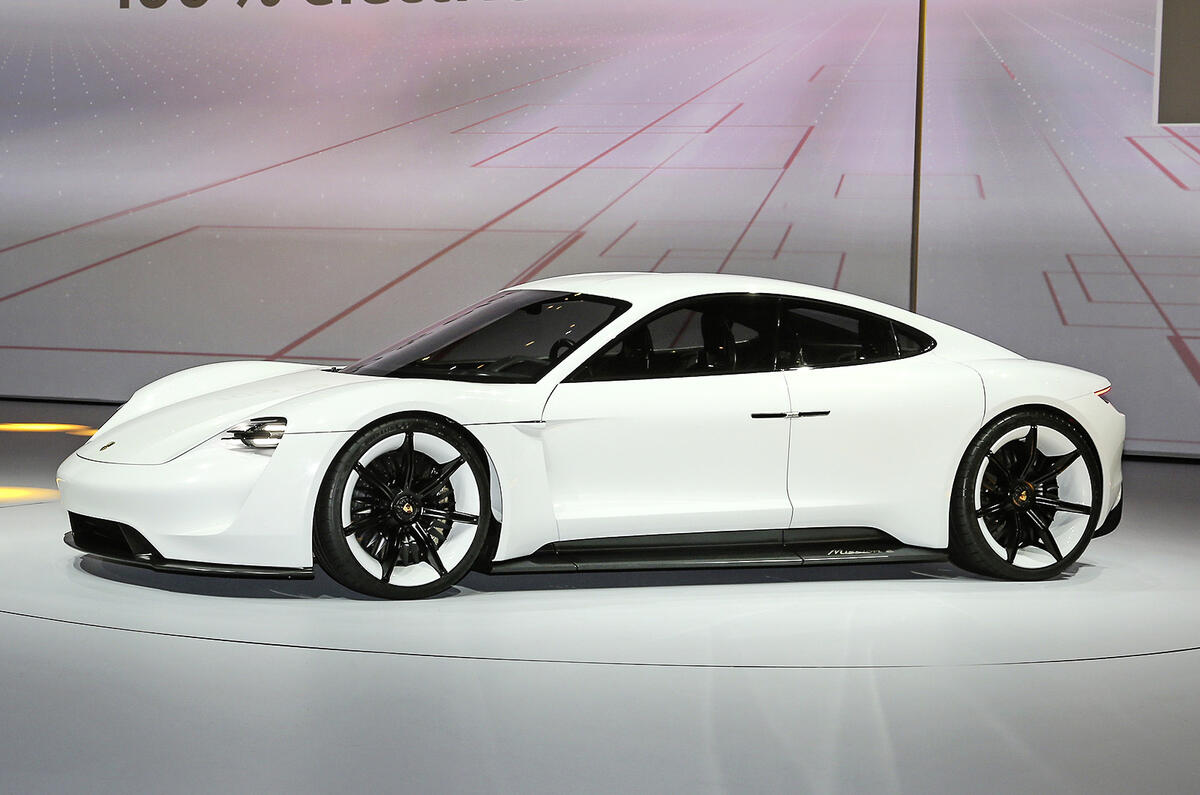 The Mission E - a name unlikely to follow the car to production - is intended to "combine outstanding driving performance with trendsetting day-to-day practicality." The four-door, four-seat model features energy storage know-how garnered from the Le Mans-winning 919 Hybrid race car, along with lightweight construction and battery technology from the 918 Spyder.
Power for the concept comes from two electric motors - one mounted up front acting on the front axle and one at the rear providing drive to the rear wheels. Combined power output is rated at 592bhp, and Porsche says the Mission E is capable of reaching 62mph in under 3.5 seconds - faster than a 911 - with a range of more than 310 miles.
By comparison, the most powerful version of Tesla's Model S, the P85D, gets 682bhp from its dual electric motors, and can hit 62mph in 3.2 seconds.