The 2018 Ford Mustang will be faster and more economical when it arrives in Britain next year with the addition of a new 10-speed automatic gearbox.
Available in both coupé and convertible forms, the car's new gearbox is claimed to improve shift times over its predecessor, as well as offering different settings for the three drive modes. It's controllable with paddle-shifters, too.
New Ford Mustang revealed at Frankfurt Motor Show 2017
The car will produce more power from its 5.0-litre V8 engine and there could also be gains for the 2.3-litre Ecoboost version, if the 'to be determined' power outputs on a leaked US specs list (see gallery - from the Mustang6g forum) are anything to go by. The current 2.3-litre model has 312bhp and the V8 has 410bhp.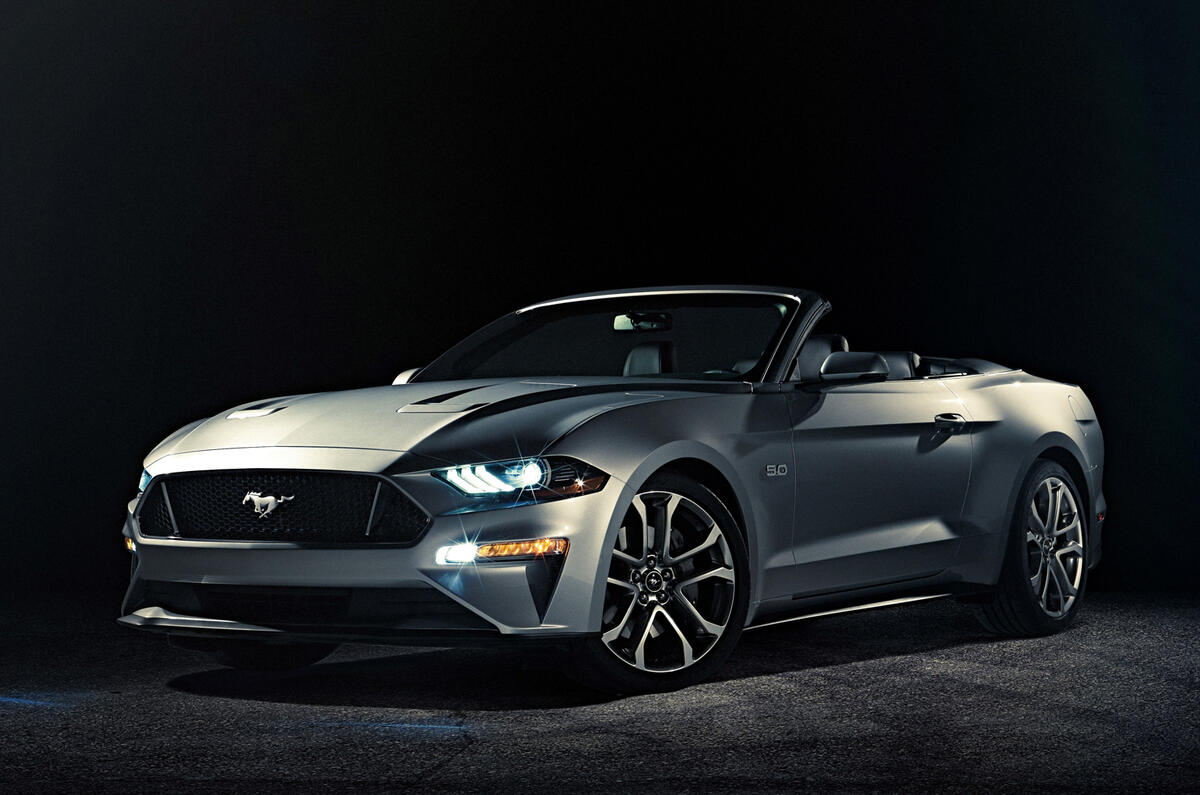 Ford also claims that better fuel economy is achieved. Tweaks to the clutch of the V8's six-speed manual gearbox increase torque, too.
In addition to tweaked front and rear styling – which Ford claims offer aerodynamic benefits - new, all-LED headlight units and three new paint colours, the Mustang gets a digital display to replace the traditional dials of the outgoing model. Ford showed the same function in the GT supercar earlier this year, with a similar level of personalisation features on the Mustang.
Under the skin, Ford has upgraded the shock absorbers, claiming an improvement in ride quality, and has also fitted a new cross-axis joint and tweaked the stabiliser bars. All of these, Ford claims, improve handling. Buyers who pick the Mustang Performance Package will now benefit from Ford's Magneride adaptive dampers, too. Exhaust note can be modified by adding the active valve exhaust option.