The Ford Mustang has been updated for the European market, with tweaks to the engine, styling, suspension, interior and exhaust all but transforming the car for the 2018 model year.
On display at the Frankfurt motor show, under the bonnet, both the 5.0-litre V8 and 2.3-litre Ecoboost engines have been tweaked, with the former boosted to 444bhp from the pre-facelift car's 410bhp. This will also improve the car's acceleration and top speed from the current model's 4.8sec and 155mph. The 2.3-litre engine has been downgraded to 286bhp from the current car's 313bhp.
The 5.0-litre's performance boost is achieved through a higher redline, along with Ford's dual-fuel high-pressure direct injection and low-pressure port injection. Ford claims that torque is improved without providing a figure, but anticipates that it'll be the fastest-accelerating Mustang yet.
Ford claims that the lower power of the 2.3 Ecoboost is due to increased back pressure within the exhaust, from the addition of a gas particulate filter to comply with Euro 6.2 emissions requirements. Performance is not affected, the brand says, due to the addition of an overboost function and Ford's new 10-speed automatic gearbox being available with both engines. Ford claims that both acceleration and efficiency are improved with the new 'box, although drivers can choose gears with paddle shifters, while the six-speed manual is still available, now with a twin-disc clutch and dual-mass flywheel.
In addition, the 2.3-litre Ecoboost engine now has Ford's Electronic Line Lock, which allows owners to perform burnouts to warm their car's tyres and features a video game-like graphic when the mode is selected, if a new 12.0in LCD instrument display is selected.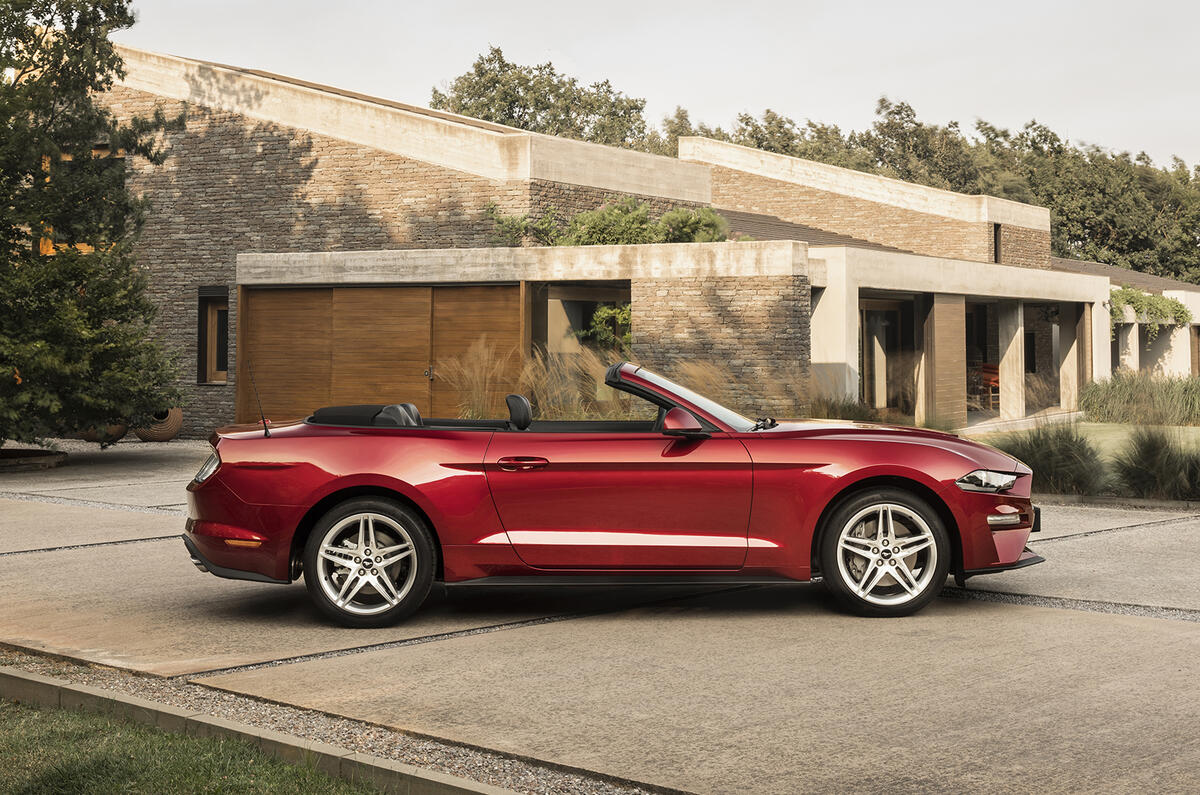 That display is among a raft of changes to the interior, including a more generous use of soft-touch plastics on the centre console and doors. Equipment has been updated to include LED lights as standard, and adaptive cruise control is available. A lane departure warning, lane keeping aid and other safety systems are expected to improve on the Mustang's two-star Euro NCAP safety rating, which was the subject of controversy when it was tested under the ever-more stringent safety criteria.