The Ford Mustang has been updated for the European market, with tweaks to the engine, styling, suspension, interior and exhaust all but transforming the car for the 2018 model year.
On display at the Frankfurt motor show, under the bonnet, both the 2018 5.0-litre V8 and 2.3-litre Ecoboost engines have been tweaked, with the former boosted to 444bhp from the pre-facelift car's 410bhp. This will also improve the car's acceleration and top speed from the current model's 4.8sec and 155mph. The 2.3-litre engine has been downgraded to 286bhp from the current car's 313bhp.
That display is among a raft of changes to the interior, including a more generous use of soft-touch plastics on the centre console and doors. Equipment has been updated to include LED lights as standard, and adaptive cruise control is available. A lane departure warning, lane keeping aid and other safety systems are expected to improve on the Mustang's two-star Euro NCAP safety rating, which was the subject of controversy when it was tested under the ever-more stringent safety criteria.
The Mustang has been given Ford's Magneride dampers as an option, which the brand claims will improve the car's ride. The standard shock absorbers have also been improved to give better stability around corners, while bolstered anti-roll bars diminish body roll.
On the outside, Ford has lowered the bonnet and integrated air vents into it, while the grille has been redesigned into a slimmer, sleeker unit. The rear of the car has been tweaked, with a redesigned bumper and diffuser. The design of the car was leaked back in January, when a promotional video was published ahead of schedule for the car's release in the US.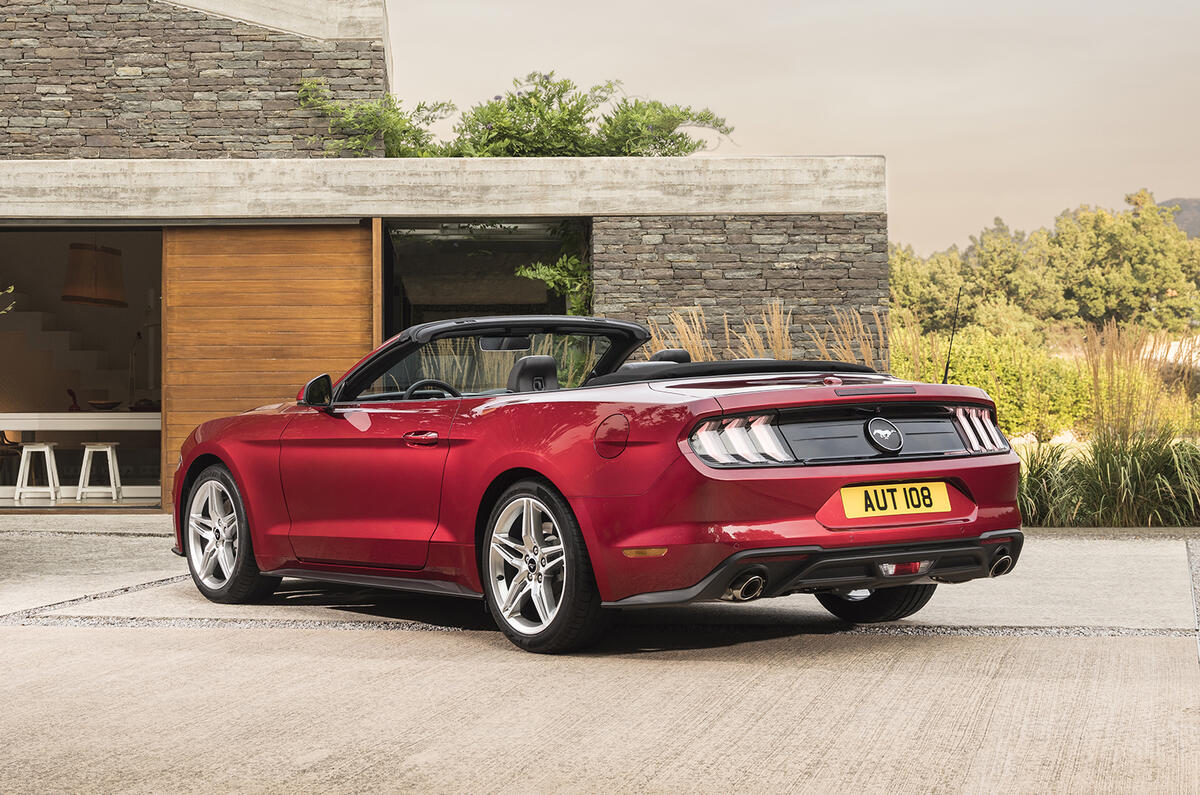 There are three new colours available; shades of blue, orange and red have been added to the Mustang's unusually bright colour palette. There's a new 19in alloy wheel design, available in three finishes.