Design details of the 2017 Vauxhall Insignia have been previewed ahead of the model's world debut next year.
A new image showing the front left corner of the car was released by Vauxhall sister brand Opel (shown above), offering a glimpse of its grille, bumper and bonnet design.
The 2017 Vauxhall Insignia Grand Sport has been revealed - check it out
2017 Vauxhall Insignia prototype first drive
A chrome strip can be seen extending into the top corner of the grille, and the surround is also chrome. It looks similar to the grille seen on the US-based Buick LaCrosse (pictured below), which is the larger sibling to the Insignia's American cousin, the Buick Regal.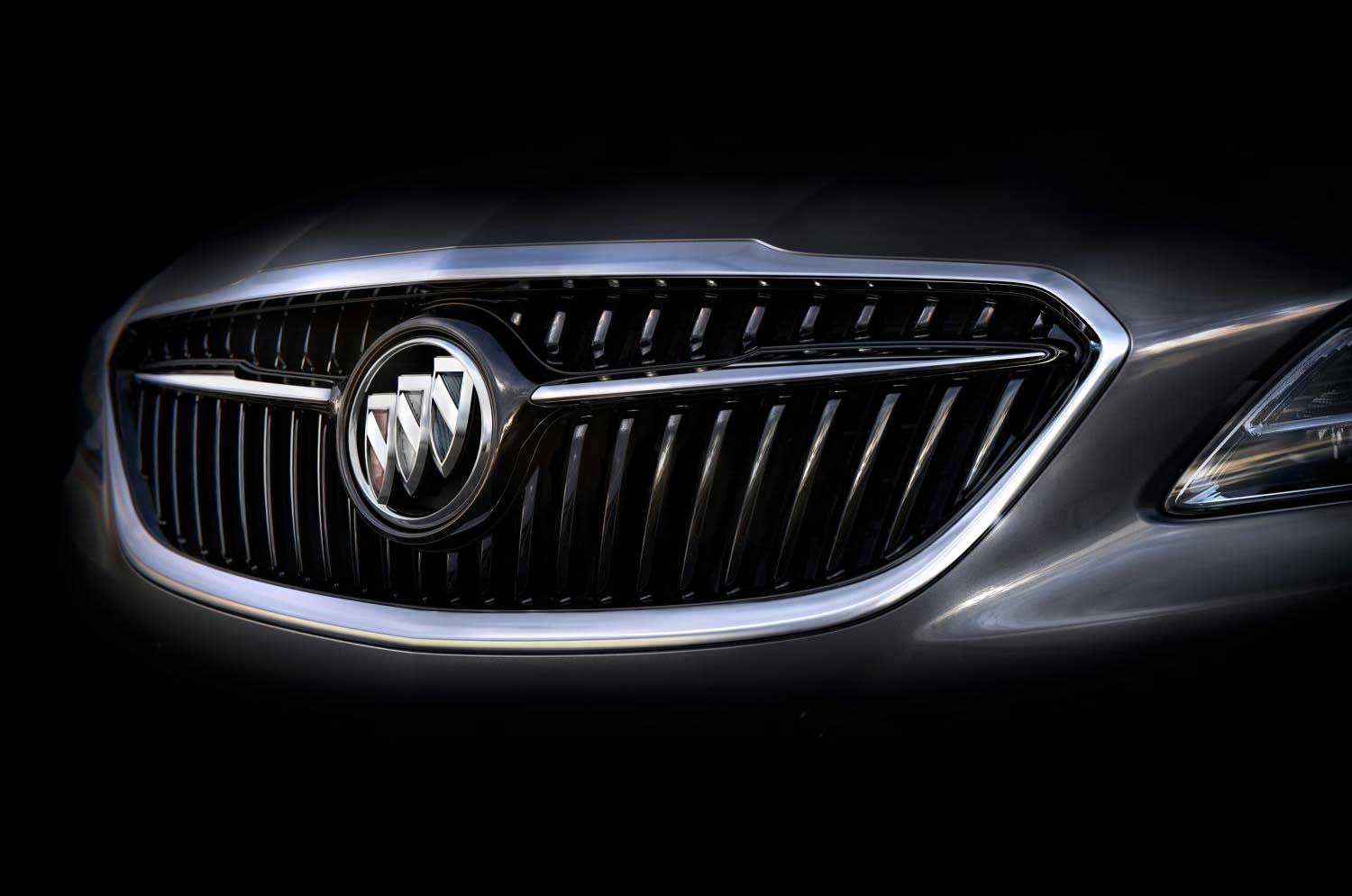 The car's front bumper also features a smaller grille with a chrome strip, and the bonnet wears a thick crease – something that's also seen on the LaCrosse, suggesting it holds more clues to the next Insignia's design.
The Insignia's headlight can also be seen in the preview picture, but a better shot of the new unit's design was released in an earlier preview image a few days before.
2017 Vauxhall Insignia to be brand's flagship model
The picture (below) clearly shows the shape of the illuminated surround and trio of interior lights. Vauxhall says 32 LEDs are used to give a smoother transition between the unit's different lighting patterns. This is twice the number of LEDs in the new Astra's headlights.
Vauxhall confirmed that the Insignia's headlights have new functions, such as curve and spotlight illumination to boost long-range visibility at night and help to angle light beams towards the inside of a corner. There's also a high-beam spotlight for maximum illumination that can extend up to 400 metres ahead.