The 2017 BMW 5 Series has been pictured for the first time in images leaked in the Chinese media.
The 2017 BMW 5 Series has now been revealed. Click here to read more.
The pictures show the front, rear and interior of the car, highlighting the design changes for the all-new model.
Insiders have long insisted that the new 5 Series would be an evolutionary design given the ongoing global sales success of the previous generation model, but the pictures clearly reveal the car's new look, most notably on the front end and interior. It appears BMW's designers have also opted to give the car a subtley different look from the BMW 3 Series and BMW 7 Series in order to give it its own identity and ensure instant recognition of each individual model.
It is believed the pictures are official, as details match those shown in a video preview made by BMW, which was posted on Facebook yesterday showing the upcoming model's body shape and interior.
Images from the video are shown the gallery above, and reveal the car's exterior styling and some interior features. A centrally-mounted touchscreen is the main new feature to be shown, and it reveals that the next-gen car will have a 'pinch to zoom' satallite navigation, just like the new 7 Series.
In the new videos the 5 Series's LED lighting has been blurred out. However, an earlier video, shown below, BMW did offer a glimpse of the car's tail-light design.
The lights have a similar design to those of the latest 3 Series, although they're housed within a body that looks slightly more muscular than that of its smaller sibling.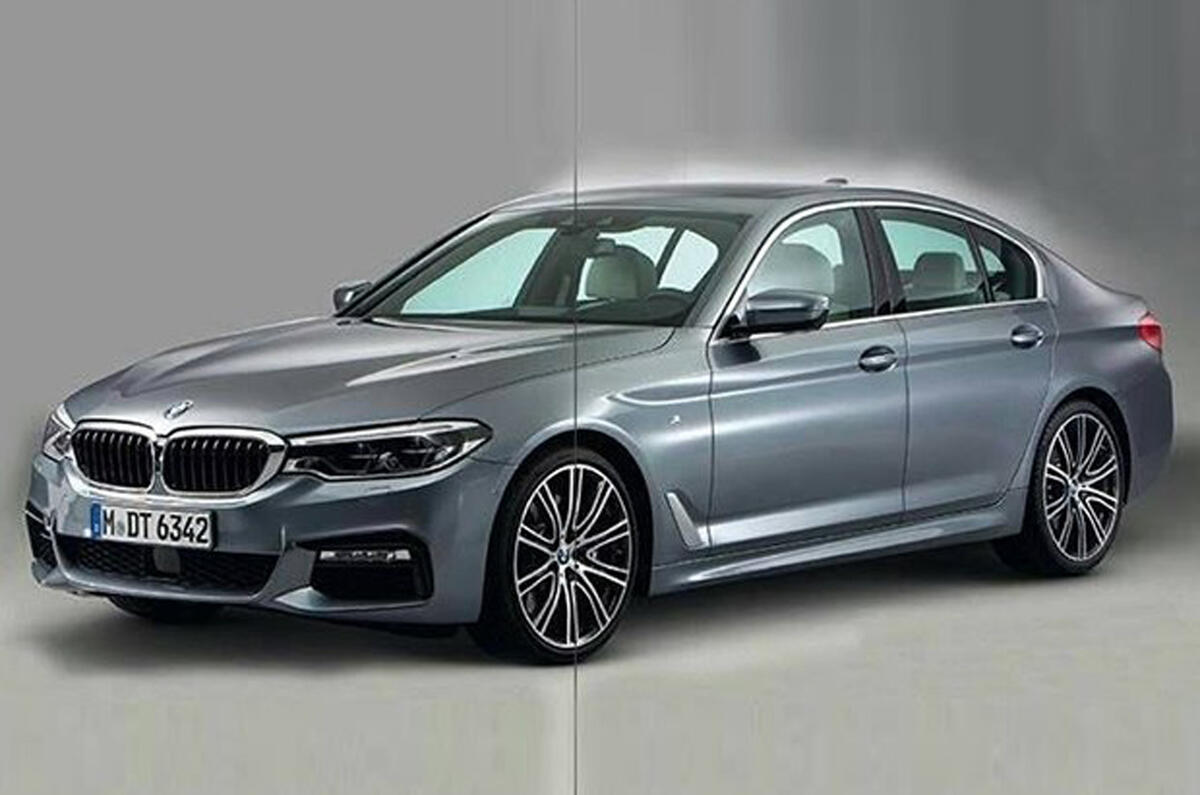 Earlier spy shots of the 2017 5 Series have shown what the model will look like in saloon and estate guises. The exterior of both bodystyles, while undoubtedly evolutionary, give the 5 Series a more aggressive demeanour.