Being known as a practically unbreakable, go-anywhere tool would be enough for most vehicles in the motoring world.
The new Toyota Hilux, though, is attempting to have its cake and eat it by not only remaining as tough as they come, but also appealing to a much wider audience by adding a more comfortable ride, a more SUV-like driving experience, a higher-quality and more gadget-laden interior and a more economical engine.
Read our Toyota Hilux review here
That's quite a brief – one with a significant dose of ambition, with Toyota aiming to develop a vehicle that you can enjoy and get the best out of without having to own a game reserve in Namibia.
Ah, Namibia. The southern Africa country is the second least populated on earth (after Mongolia, fact fans) and, as such, is home to some extreme, isolated driving locations and conditions. You can go days being able to count other gravel road users without using all your fingers and toes, and you barely get past your thumb if you're counting the number of houses you pass at the same time.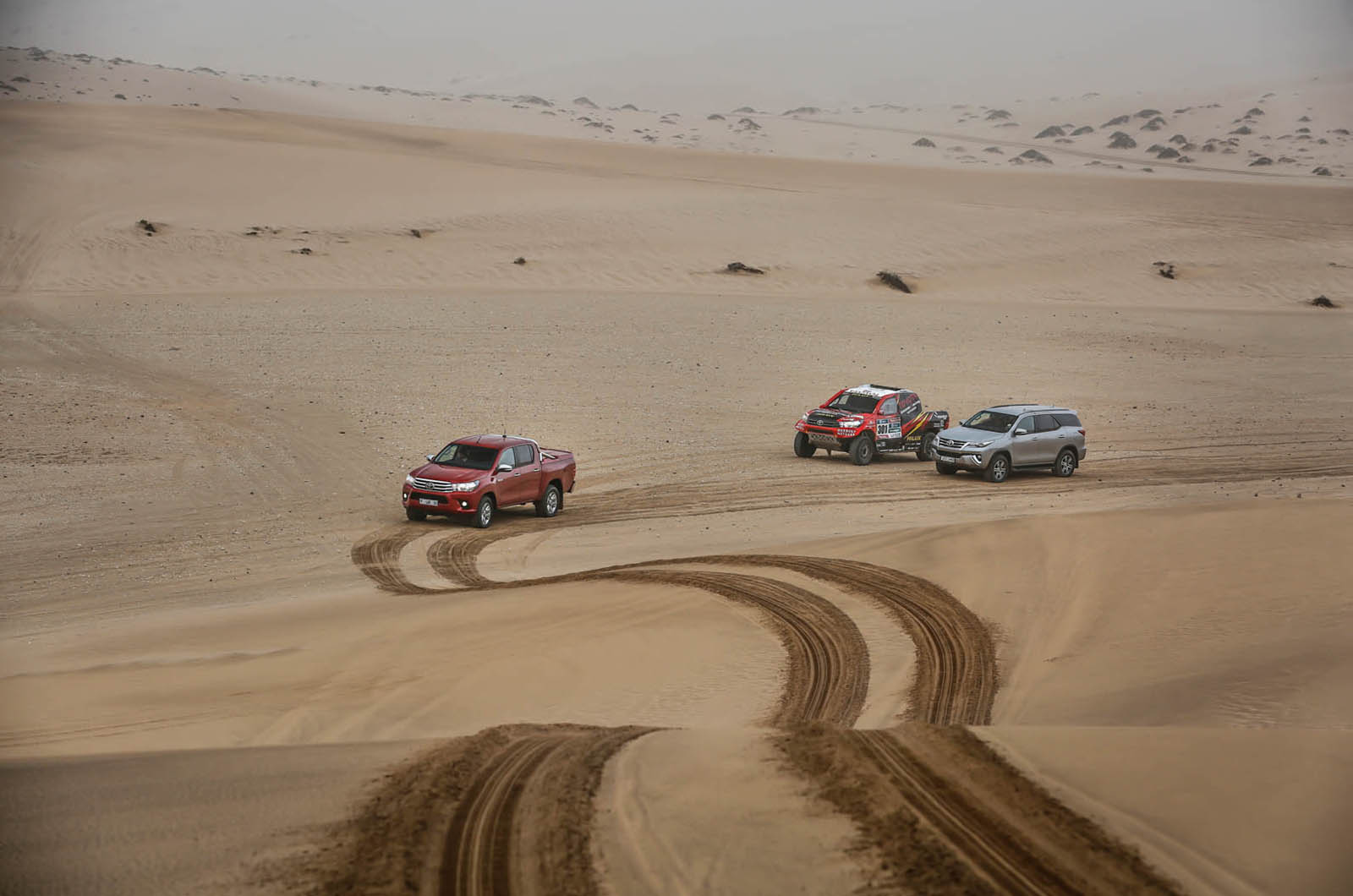 Conveniently, Namibia is our venue to see if the Hilux is not only as indestructible as ever, but also more usable, maybe even enough to tempt you out of the industry's three favourite letters at the moment: S, U and V.
Namibia is one of the 172 countries in which the Hilux is sold and one of the 110 countries that chief engineer Hiroki Nakajima has visited to find out how the 18 million Hilux buyers over the past 50 years or so use their vehicles and what more they wanted from them.
Extra usability was the answer, perhaps because buyers are realising that they can combine their work vehicle with one for personal use if it is made nicer and more usable.
This explains why, in recent years, we've seen so many more sophisticated new generations of pickups, such as the Nissan Navara, Mitsubishi L200, Ford Ranger and Volkswagen Amarok, and why the likes of Renault, Mercedes-Benz and the PSA Group are keen to get in on the act, with new models due in the coming months.
In the UK in particular, pick-ups make for a very attractive choice where company car tax is concerned: £105 per month for a 40% tax payer, with an extra £50 for private fuel use on top. Make no mistake: these vehicles are no longer merely crude and workmanlike but are becoming serious and attractive alternatives to the established set.
The Hilux has long been known as the king of the breed, but its rivals have now surpassed the existing model, on sale since 2004, in all areas apart from toughness.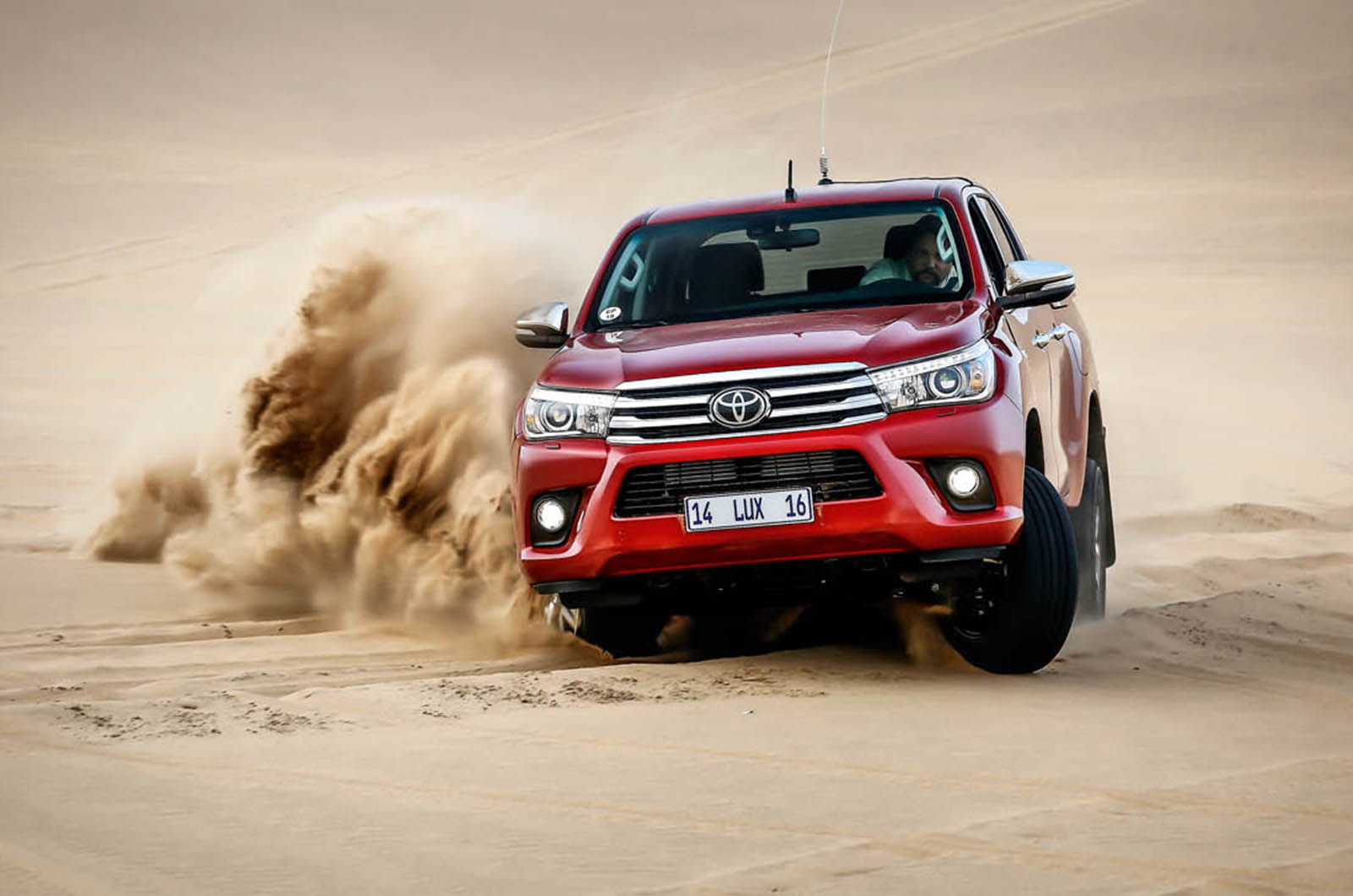 So, the new Hilux. Underpinning it is a ladder chassis that is claimed to be 20% stiffer than the previous Hilux's. On that stiffer chassis sits a stronger body, with almost twice as many spot welds as it had before, and this is claimed to improve body control and the steering.