It's impossible to avoid the striking looks of Toyota's latest crossover, the C-HR. It stands out amongst its rivals, and it's clear that from the outset, the C-HR was designed to look different to any other Toyota on sale.
Read more - Toyota C-HR on sale from £20,995
It does that job well, to the point that some of the current Toyota range – in particular the larger RAV4 – now look antiquated.
Most of the car's interior is under wraps for now, because final development on it is ongoing. However, a new, large central infotainment screen mounted high on the dashboard is hard to miss.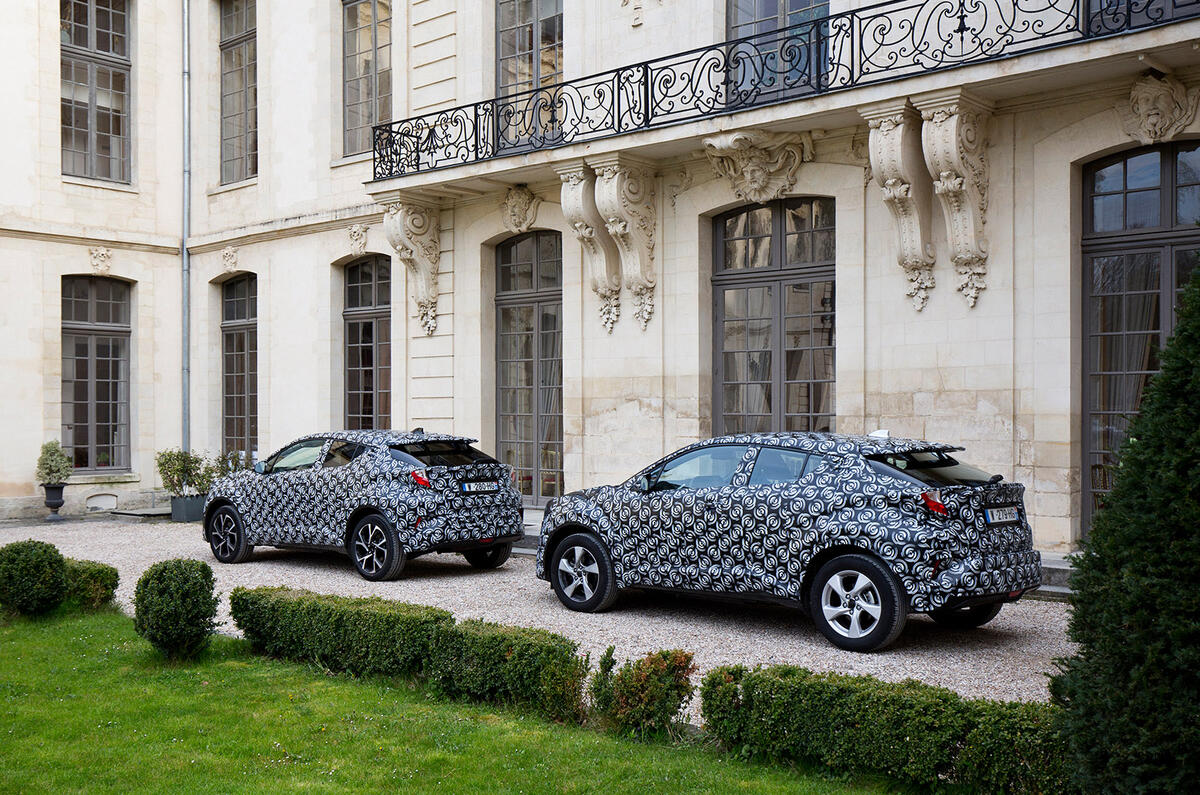 The seats are comfortable, and there's the same high seating position and good all-round visibility we've come to expect from SUVs. From the rear seats, there's plenty of legroom for adults, although taller passengers may well find themselves brushing against the car's sloping roof.