It's impossible to avoid the striking looks of Toyota's latest crossover, the C-HR. It stands out amongst its rivals, and it's clear that from the outset, the C-HR was designed to look different to any other Toyota on sale.
Read more - Toyota C-HR on sale from £20,995
It does that job well, to the point that some of the current Toyota range – in particular the larger Toyota RAV4 – now look antiquated.
Most of the car's interior is under wraps for now, because final development on it is ongoing. However, a new, large central infotainment screen mounted high on the dashboard is hard to miss.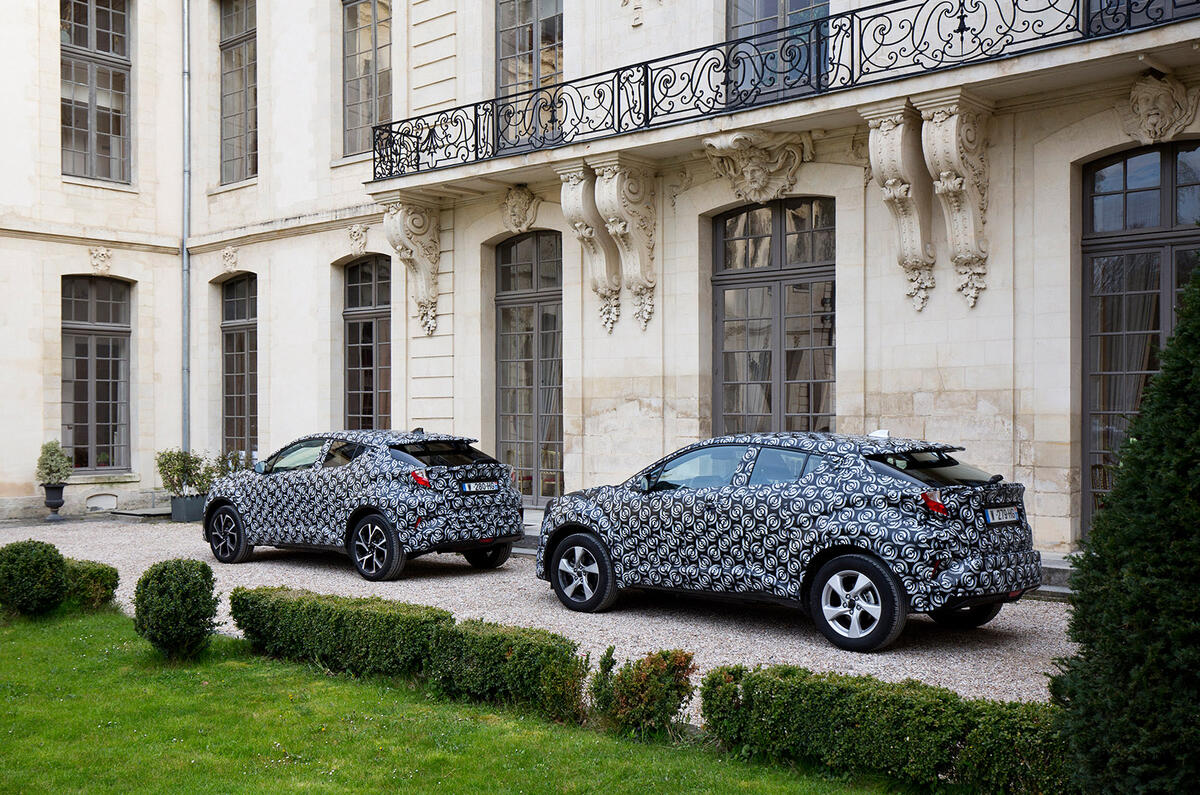 The seats are comfortable, and there's the same high seating position and good all-round visibility we've come to expect from SUVs. From the rear seats, there's plenty of legroom for adults, although taller passengers may well find themselves brushing against the car's sloping roof.
The C-HR's lead engineer, Hiro Koba, sets off in this manual, two-wheel drive 1.2-litre petrol model. This model is expected to be the second most popular C-HR after the 1.8-litre hybrid. A larger 2.0-litre version will be offered in markets like Russia, where displacement and overall reliability are prized over fuel economy, but Toyota isn't bringing that engine to the UK because of its high CO2 emissions.
A plug-in hybrid version – based on the same technology which already features in the Prius – is apparently possible, but isn't part of Toyota's immediate plans.
Benchmarked against the VW Golf
The driving dynamics of this prototype are 90% representative of the final car, Koba says. Toyota's development team have benchmarked the car against a variety of key cars, including the Audi Q3 and Volkswagen Golf, while steering feel was modeled on that of the Skoda Yeti.
Our route takes in country roads and cobbled urban streets. The C-HR feels well planted on the road, with a tight turning circle considering its size. There's still work to be done when it comes to NVH (noise, vibration, and harshness), Koba admits, and certainly there's more than a fair share of wind noise in the cabin – not helped by the camouflage wrapping applied to our test car.