It has always been clear that Silverstone, the UK's only official Formula 1 venue, has an extremely proud history. You can't claim to be the 'home of British motorsport' without an attention-grabbing backstory.
A few racing enthusiasts can just about recall seeing, in the very back of their motorsport memories, a few hazy black and white photos from Silverstone's first race meeting of 1948, showing legendary drivers like Giuseppe 'Nino' Farina, Louis Chiron and Duncan Hamilton racing battered but beautiful pre-war single-seaters on a wide open airfield, its rudimentary circuit marked out in hay bales, dented oil drums and black lines of rubber.
Until recently, Silverstone had no one to tell its wonderful story. The modern circuit's management was justifiably preoccupied with staging race meetings, rally schools, track days and off-road driving courses, multiple events scheduled on every day of the year but one. And in recent years, Silverstone has expanded to encompass an industrial estate and even its own university technical college (UTC), which uses the racing environment to inspire students to follow science, technology, engineering and mathematics careers.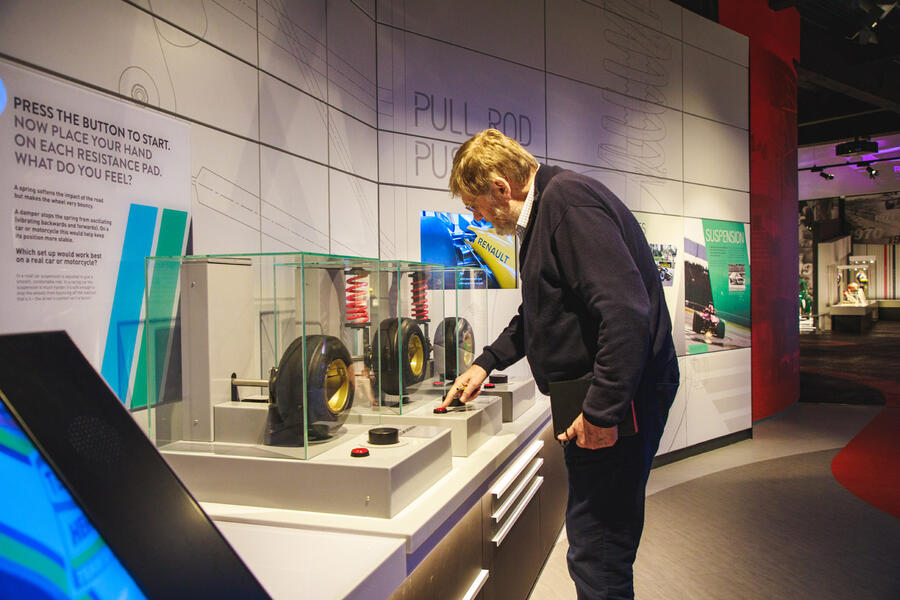 Now, however, the detailed history of the UK's premier circuit can be followed at The Silverstone Experience, a huge interactive museum near the circuit's main entrance, designed to be as much a drawcard for knowledgeable race enthusiasts as for race attendees, drop-in visitors and schoolkids.
The Experience's primary aim reinforces that of the nearby UTC: to awaken students to the fascination of science and technology, a claim made abundantly clear when it was officially opened a few weeks ago by the Duke of Sussex. The ceremony consisted of four short and heartfelt speeches – from the head of the National Lottery Heritage Fund (who provided £9.1 million of the £22m-odd invested), The Silverstone Experience CEO Sally Reynolds, six-times F1 world champion Lewis Hamilton (who handed over one of his race helmets) and Prince Harry.
It was an especially great day for Reynolds, who joined the embryo project from Legoland in 2011, fronted the various bids for lottery funding, encouraged other big-scale donations, negotiated endlessly with circuit owners, planners and local authorities, survived two episodes when it looked as though the whole project would collapse and finally brought it to fruition.
Weirdly, because details of royal events aren't published beforehand, we were trying to contact Reynolds by phone at the precise moment Prince Harry was bearing his scissors to cut the red ribbon, as it were. When the dignitaries departed, we did manage to make an appointment and presented ourselves at a sodden Silverstone a couple of days later to be met by Reynolds in the Experience's spacious ground-floor coffee shop, a haunt most visitors are going to find hard to resist.
As you approach the Experience from the nearest car park, to the left of Silverstone's main entrance road, you wonder two things: a) why you hadn't noticed this enormous, imposing building before; and b) whether all of the enclosed space, 4000 square metres of it, is to be taken up by the museum.