The new McLaren 720S GT3 racing car has begun an extensive testing programme ahead of its introduction in 2019. The British firm has also finalised pricing of the car, which will cost £440,000 for ex-works versions.
The Woking manufacturer's new racer succeeds the 650S GT3, which has won more than 50 races and a number of championships during its lifespan, including Blancpain GT Series Endurance Cup and Australian GT Championship titles.
Two race versions of the 720S are being tested in Europe, the Middle East and the US, with more than 18,500 miles of running planned, including a number of 24-hour and 36-hour tests.
McLaren Automotive: the remarkable rise of the Ferrari rival
Built to GT3 regulations for customer racing, the car will be homologated to compete from the start of 2019 onwards. McLaren says the development target has centred on speed and stability, along with making the machine accessible for drivers of all abilities. GT3 racing features a mix of professional and amateur drivers.
The 720S GT3 is powered by a race-tuned version of the 720S's M840T twin-turbocharged 4.0-litre V8, driving the rear wheels through a six-speed sequential gearbox.
Andrew Frankel: racing a McLaren 570S GT4 around Spa
The race car shares the Monocage II structure of the road version but gains race-spec bodywork, developed using extensive computational fluid dynamics simulation, and adjustable dampers with coilover springs. It runs on bespoke Pirelli tyres.
Design and development of the 720S GT3 has taken place at a new dedicated GT race facility within McLaren Automotive's Woking base.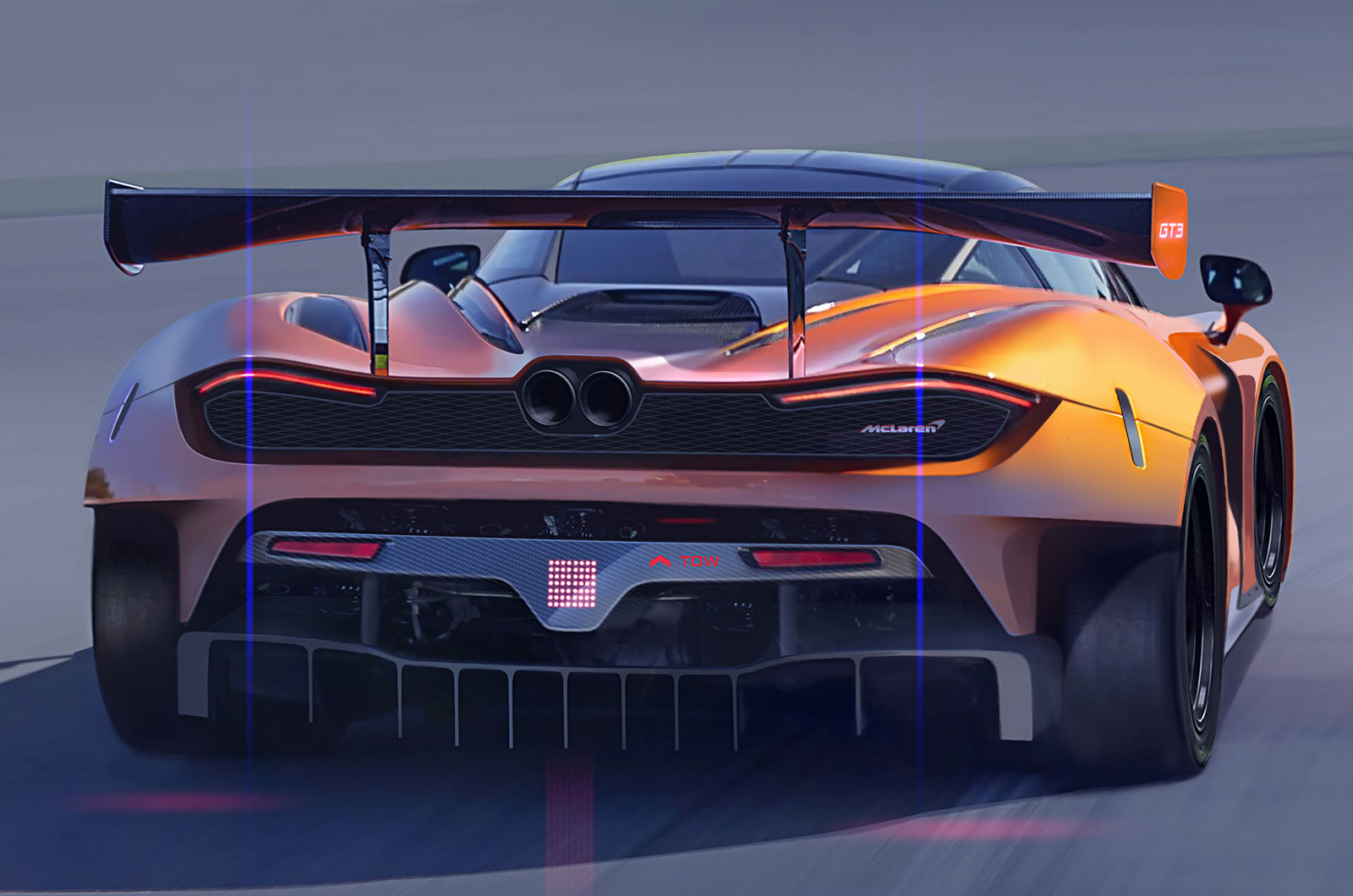 When the 720S GT3 was first launched in November 2017, it was alongside a new McLaren Automotive motorsport dealer network. McLaren Glasgow will be the first of 10 international retailers across Europe, North America and the Asia-Pacific region offering the brand's competition cars.