Panasonic Jaguar Racing has signed 2014/15 Formula E champion Nelson Piquet Jr to drive for the team in the electric series' upcoming fourth season.
The 32-year-old Brazilian (pictured below, left) departs NextEV Nio, the team he has raced with since the championship's opening year, and replaces Adam Carroll at Jaguar in its second season. The 23-year-old Kiwi racer Mitch Evans (right, below) remains at the squad as his teammate, while Le Mans LMP2 winner Ho-Pin Tung arrives as reserve driver.
Jaguar Racing finished last in the standings in its first season, but the brand's new I-Type 2 racer is predicted to be far more competitive, encouraging the team to aim for much improved results.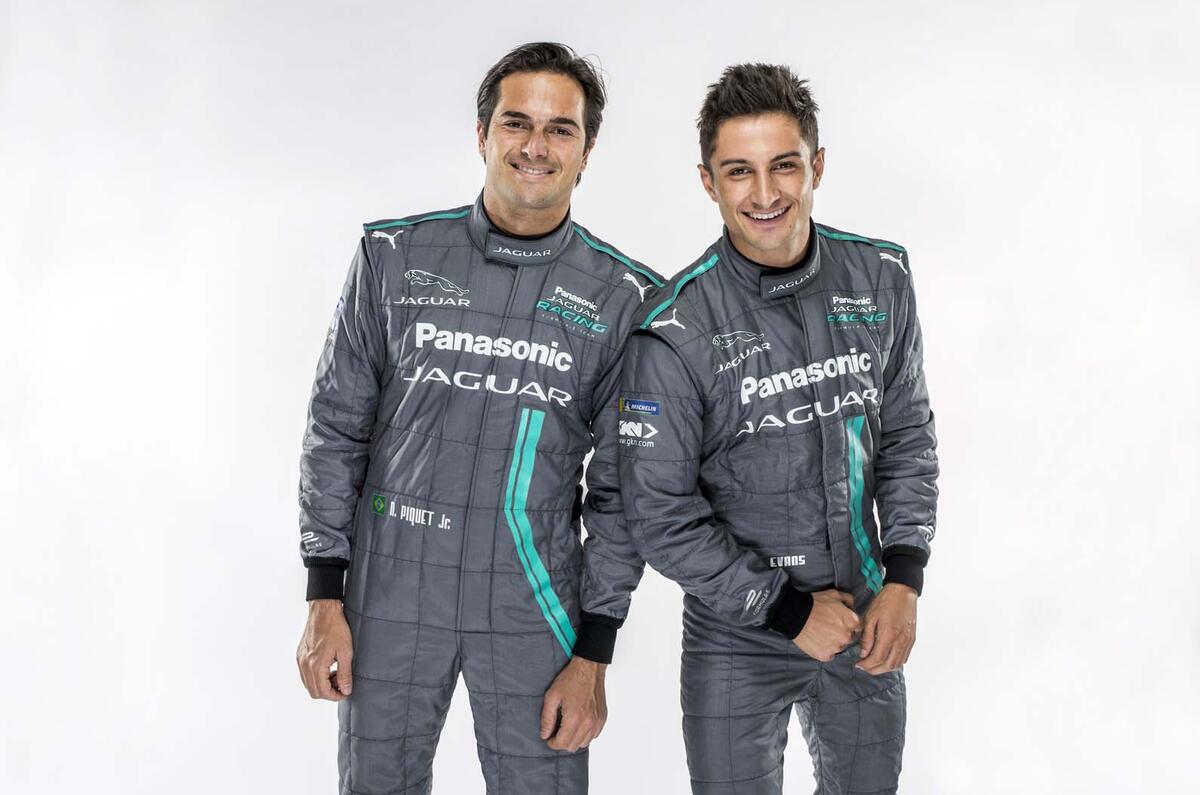 "Last year was about gaining experience of a unique formula," team director James Barclay said. "We turned the focus early to developing our season four car, with a huge focus to deliver on the lessons we learned.
"Everything we could change on the car we've changed. It's got an all-new powetrain, and we focused on reducing weight and efficiency, as well as lowering the centre of gravity.
"The driver line-up was also a key area of focus and we have a line-up of two competitive drivers that can help us take the next step as a team," added Barclay.
Newly announced official partners GKN and Viessmann have provided technical support for the new car in their respective areas of expertise, driveline technology and heat control systems.
"It's a great honour to join Panasonic Jaguar Racing. Jaguar has such a strong history in motorsport and it's an exciting time to become part of the team," Piquet Jr said. "Their commitment to electric motorsport is inspiring and I'm looking forward to working with the team.