The head of Jaguar's Formula E motorsport programme says that the lessons being learned from racing are proving pivotal in ensuring its first electric model, the I-Pace, is able to fight with the Tesla Model X.
Speaking to Autocar ahead of this weekend's Paris ePrix, Jaguar Racing director Craig Wilson said that engineers from the motorsport and automotive arms are actively sharing data, helping to increase the rate of development, despite Jaguar's lack of EV experience compared to Tesla.
Jaguar I-Pace eTrophy racing series to support Formula E
"Clearly with Formula E we're racing so it's very competitive in all areas, but specifically there's a big crossover [with automotive] in thermal management," he said. "There's a lot that we can do with software and algorithms, and [in Formula E] we're learning a lot from braking regeneration and simulations."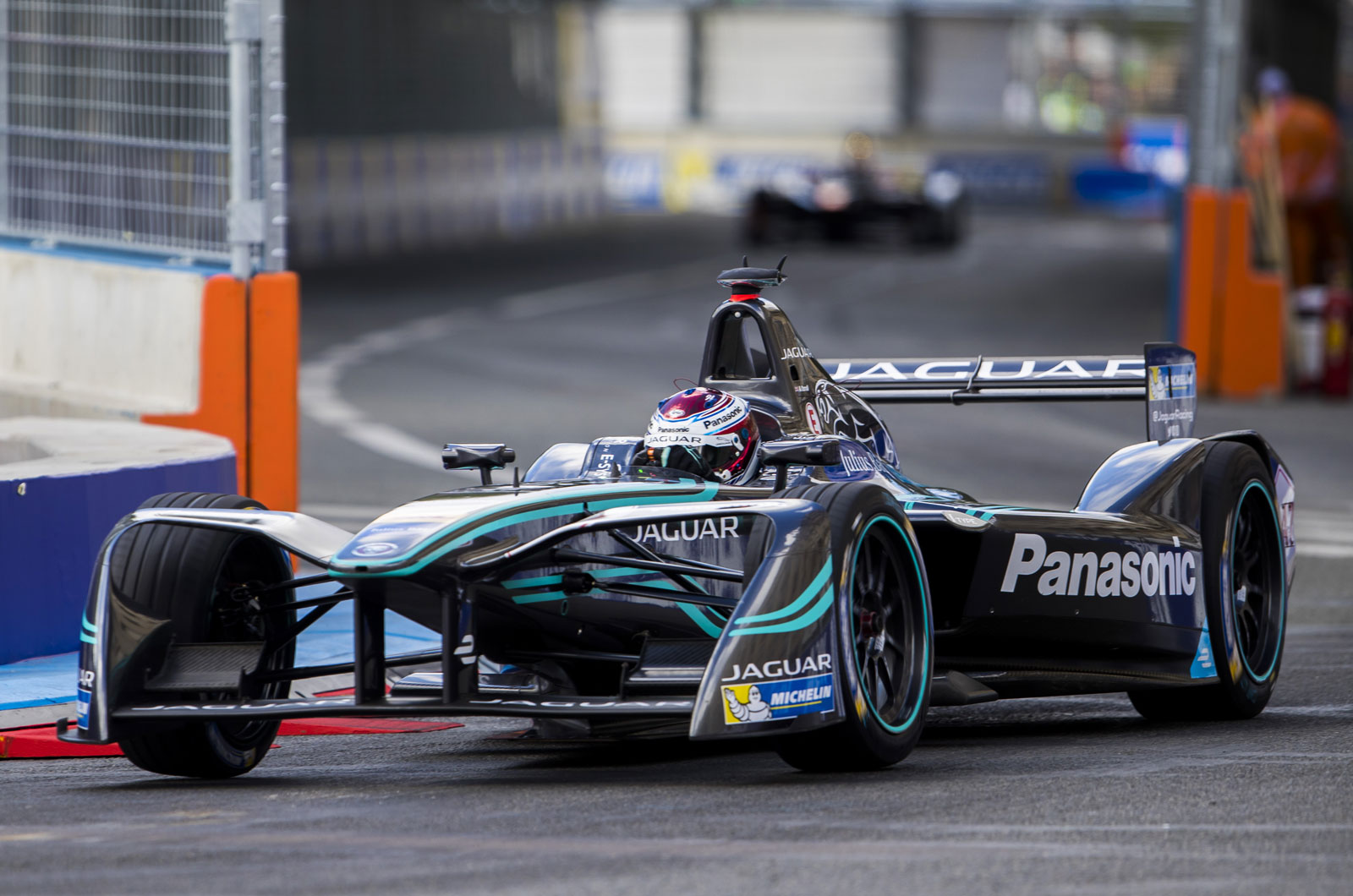 Jaguar I-Pace concept first drive
Wilson added that information isn't just moving in one direction, and says development work on the I-Pace, which is due to launch in 2018, is also helping Jaguar's racing team improve its Formula E car. He said: "The automotive team are getting good information for protection systems around the high voltage electrics, to make sure that we don't cause any trips or component failures from a reliability point of view. This information is being given back to the racing team."
Wilson also believes Jaguar Racing's late entry into Formula E, where it has had to play catch-up on rivals who have two years more experience, has benefitted the road division's work because the development pace on both sides is matched.
"It's been a very aggressive, heads down approach [for Formula E]," he said. "I-Pace is going through a similar journey with a dedicated project team, so there's definitely good understanding between the two teams and how to optimise the work."