It's a hectic time for Max Verstappen, the brightest emerging superstar in Formula 1. He has just completed his first century of grands prix – almost unbelievably, given that he only recently turned 22 – and when we meet is preparing to fly out to Brazil, where he will deliver an unexpected and impressive pole-to-victory performance. All this while assisting the experts working away at the ultra-modern, super-slick Red Bull Racing factory in Milton Keynes on plans for the 2020 season, when the de facto Honda works squad will look to take its first championship since the end of the V8 era back in 2013.
Speaking to Autocar to announce a sponsorship deal with CarNext, a Europe-wide digital marketplace for used cars (there's no better marketing tool for any Dutch company right now than the country's first-ever F1 race winner), could understandably be seen by Verstappen as a distraction. But he strolls in right on time and immediately starts laughing and joking. As seriously as he takes motorsport (he quickly confesses that he's never bought a car online, instead mostly placing orders for additions to his simulator set-up at home), Verstappen is very amicable away from the track and more than happy to answer questions with a wry smile or a wisecrack – and is open and honest (maybe) in sharing his opinions his ambitions.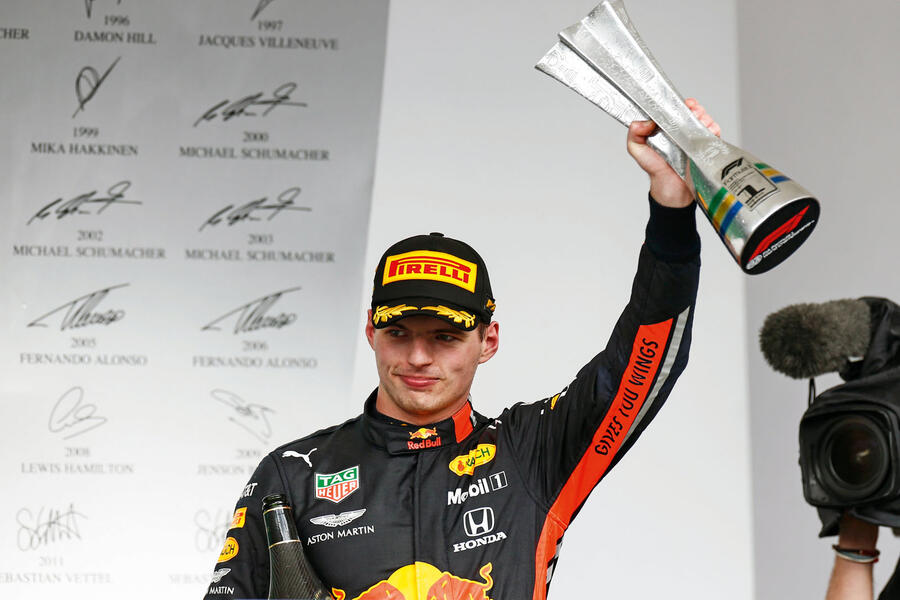 Have you achieved what you wanted to this year?
"I want to win championships, of course, so in that respect, probably no. But you also have to look at the circumstances, and I think it has been a good, exciting season. Especially at the beginning, when we had a really good run, with consistent results – top fives for a long time, some nice victories, some nice podiums. So I'm definitely happy. Every year so far, I can say to myself that I improved and became better. I always want to set the bar high, so I always want to improve; even a victory can be done in a better way. A lot of people would celebrate a victory, like it cannot be better than this, but I always try to find things that I can do better. My dad has been a big part of that; he would say: 'Yeah, we won, but we could have won better, there were a few mistakes.' He's always been quite hard on me, and now because of that, I do it myself. Back in the day, I would disagree with it, but I now I think that it's a big help."