At the end of 1999, Toyota withdrew from the World Rally Championship to prepare for a Formula 1 campaign that turned out to be a disaster. Accustomed to winning on the special stages, it couldn't repeat that in single-seater racing, with three podiums a scant return on a multi-million-pound investment.
Now it is back in the WRC with a Yaris powered by a turbocharged four-cylinder, 1.6-litre engine. The team is run by WRC legend Tommi Mäkinen, who has chosen two fellow Finns to drive, namely Jari-Matti Latvala and Juho Hänninen. The Yaris WRC made its debut in the snow and ice on last month's Monte Carlo Rally and Autocar was there to follow Toyota's comeback.
FRIDAY, 1.13PM, SERVICE PARK, GAP
Two Toyota Gazoo Racing mechanics work frantically to loosen the rear struts and release the suspension from the body of Latvala's Yaris WRC's body. Passing tools to each other, they start to adjust ride harshness, as per Latvala's request after the fifth special stage.
"My suspension was too stiff" is the succinct feedback from Latvala, who is running fifth overall but losing time to those in front. It turns out he's been running the wrong set-up on his car for today's snowy road conditions – and he's not happy.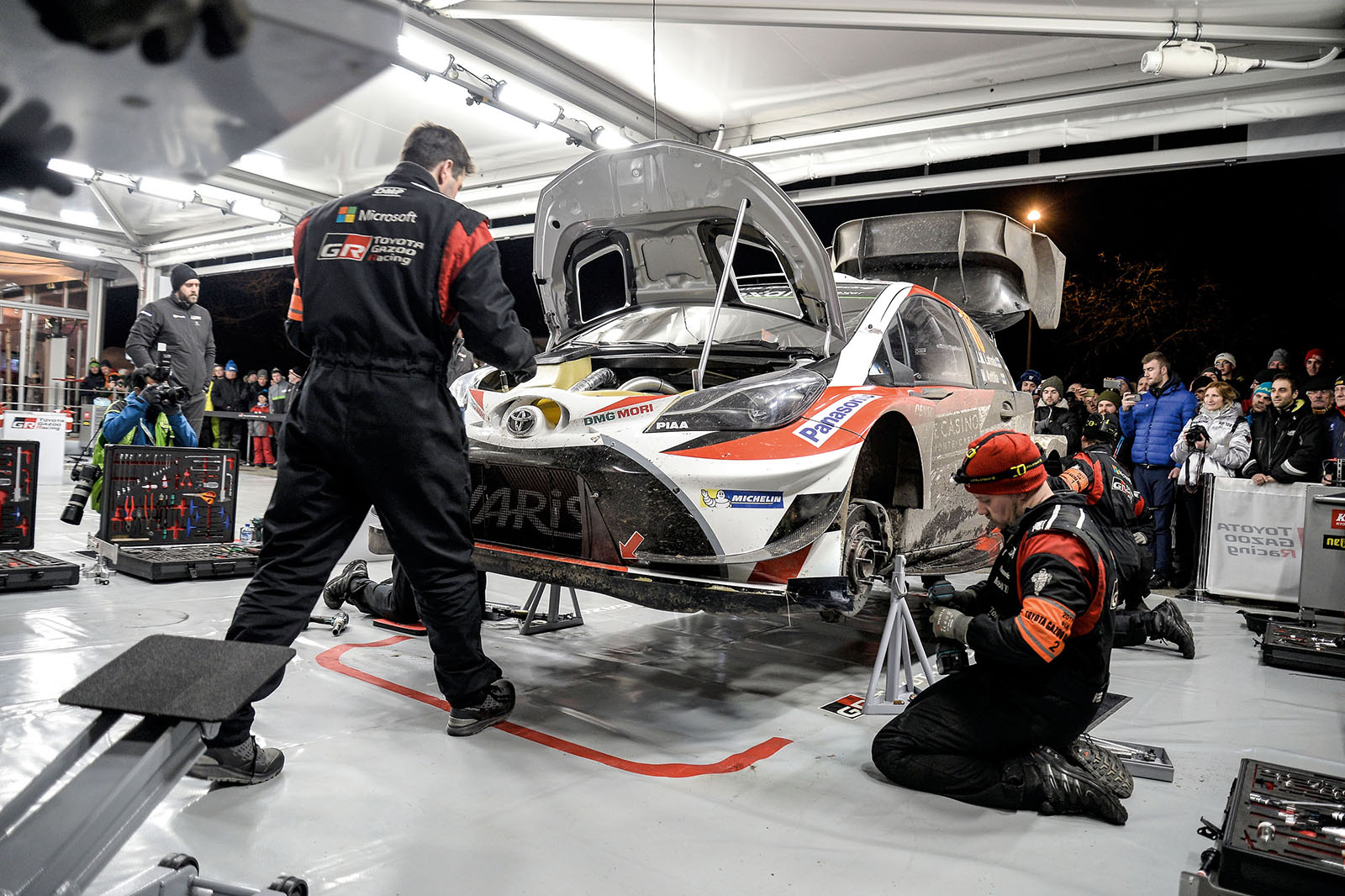 "Both Jari-Matti and Juho came to Monte Carlo with two different set-ups: tarmac and snow," explains team principal Mäkinen. "In the morning we had some dramas with Jari-Matti's engine, which wouldn't start in parc fermé, so they had to push the car away from there."
Mäkinen tells us that dealing with the engine issue left the mechanics with no time to adjust the set-up for the following snowy stages. "That's why Jari-Matti has had a little bit of trouble up until now," he says.
Not a great start, then, but at least Latvala has made it back to the service park in Gap, some 150 miles north of Monte Carlo in the Alps. Hänninen lost control on some ice in a downhill braking area and collided with a tree, damaging his Yaris beyond immediate repair.