Audi Sport has promoted its former DTM (German touring cars) boss Dieter Gass into its head of motorsport role.
The 53-year-old replaces 66-year-old Wolfgang Ullrich, who stands aside after 23 years at the helm and moves into an advisory role at Audi Sport.
"Dieter Gass is going to lead Audi Sport through the upcoming transformation stage and continue to write Audi's success story in motorsport," said Ullrich. "He knows Audi Sport like few others do. I know that Audi's motorsport commitment is in good hands with Dieter Gass."
Gass takes control of Audi Sport as it closes its World Endurance Championship and Le Mans programme to focus on Formula E, which has come as part of cost cutting and an image transformation following the Volkswagen Group emissions scandal.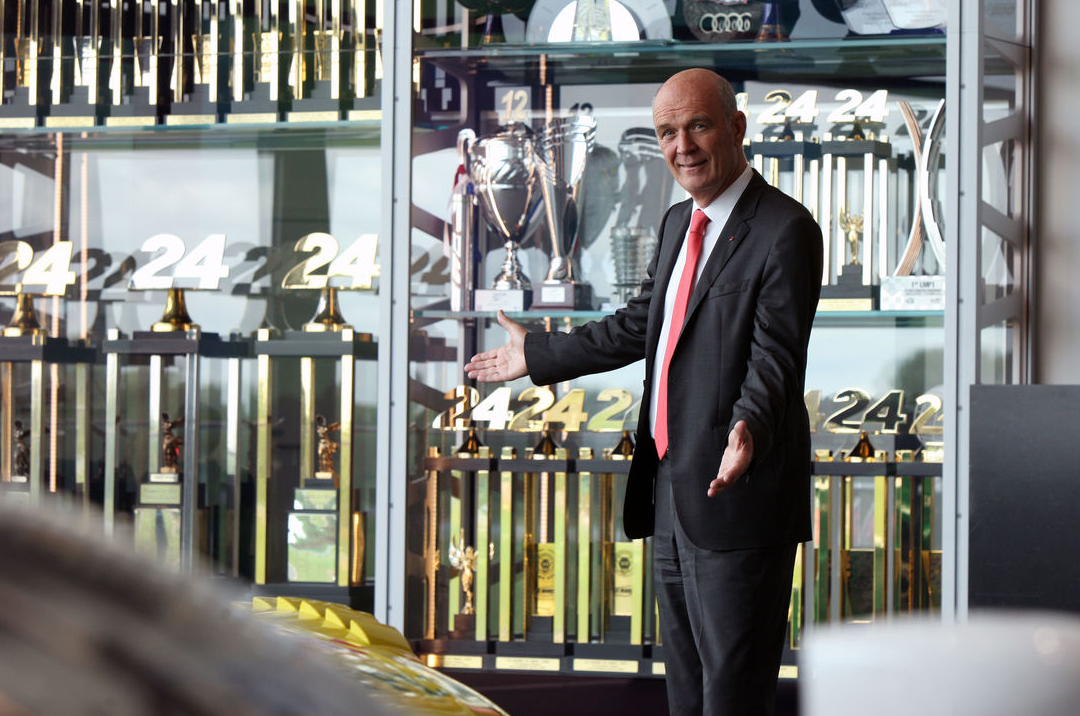 He first worked for Audi Sport from 1994, in roles including being an engineer for touring car and sports car programmes, before departing for Formula One. He returned to his current employer in 2012 as head of racing commitments before stepping into the lead DTM team role.
Ullrich (pictured above), who steps aside after having lead Audi Sport during its dominant Le Mans period where 13 victories were secured since 2000, said he will be assisting Gass in an advisory capacity, "but not in the operational side of the business".
"I very much enjoyed my 23 years at the helm of Audi Sport," he added. "We celebrated major successes and I had the opportunity of working together with many great people whom I'd like to sincerely thank. The same applies to our teams and partners. The management board had faith in us even during difficult stages, and I believe we justified this trust over and over by claiming great victories and championship titles."
Audi Sport fields two cars in the Formula E championship with the ABT Schaeffler Audi Sport team, but the team will move from being factory backed to a full factory outfit for the 2017/2018 season.