"Are you the world's fastest driver?"
There's a long pause from Max Verstappen before answering the question, probably more out of politeness than any doubt he believes the answer to be yes.
"Difficult to say. Maybe there's someone in Africa you don't know…"
I rephrase the question: is he the fastest guy on the Formula 1 grid? "As a driver, you're always very confident," he says, the smile now wider but the answer still diplomatic.
Few would disagree with the inference he's making, for Verstappen has been nothing short of a phenomenon since becoming the sport's youngest-ever driver, at 17, two years ago, and its youngest race winner last year in a car that had no right to be winning races.
Now 19, Verstappen has secured a reputation as the sport's toughest racer, the driver most prepared to go for a gap that doesn't appear to be there, and as a driver with quite supreme and instinctive car control, best demonstrated by his physicsdefying save in the wet last year in Brazil, with the car practically at a right angle. In the same race, he was 16th with 15 laps to go and still ended up on the podium.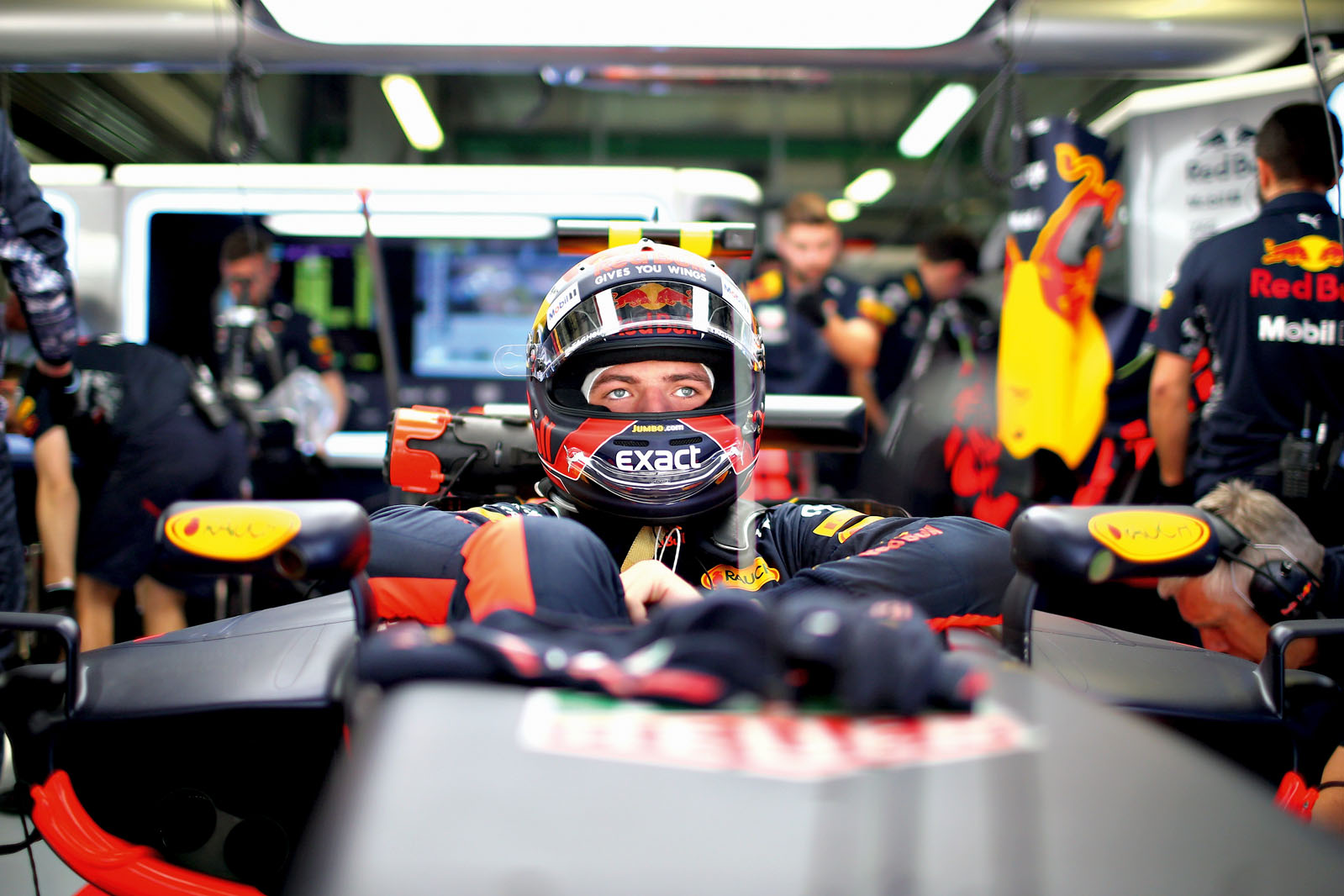 I meet him in Barcelona a few days before the Spanish Grand Prix, the scene of his first race win, a year ago in his debut for Red Bull Racing. He is considered with his words, all of them interesting, none of them the drab, generic soundbites you might expect from a slick young driver at the start of his career. There is hint of neither shyness nor arrogance, just calm confidence and self-belief.
"Driving a car fast" is what motivates Verstappen, not a desire to go and break Sebastian Vettel's record as the youngest-ever world champion, at 23, also in a Red Bull. "That's what I like, all the time I jump in a car," he says. That's why I love doing it. So long as I can win races and eventually try and win championships, it doesn't matter at what age. I'm not really targeting that record."
Verstappen started karting aged four and competing more seriously aged eight. He was instantly successful. His father, ex-F1 driver Jos Verstappen, is well known; his mother, Sophie Kumpen, less so, although she was a double Belgian karting champion, a contemporary of Jenson Button and Jarno Trulli, both of whom she used to beat.