The final version of the Tesla Model S P100D that will race in the long-awaited Electric GT championship has been revealed ahead of its competition debut in November at Jerez.
The battery-powered saloon, 20 of which are being built for the opening season, has been renamed Model S P100DL to mark its track focus — evident with the fitment of a large rear wing and widebody. It produces 778bhp and 734lb ft of torque (the road car offers 603bhp and 713lb ft) and can accelerate from zero to 62mph in 2.1sec — 0.3sec quicker than the road version. It has a top speed of 155mph.
​Despite running with unmodified hardware, the car's 100kWh battery pack is the largest in motorsport. Autocar spoke to Electric GT CEO Mark Gemmell last year and he said he expects the factory specification hardware to be extremely reliable.
"The standard drivetrain is in a 25% lighter car, so the stresses are actually less than it has been designed for in the production vehicle," Gemmell said. "This also makes the championship more valuable for Tesla road customers, as our racing cars are closer to what they drive, so you're essentially seeing a production vehicle on circiuit."
Electric GT Tesla Model S driven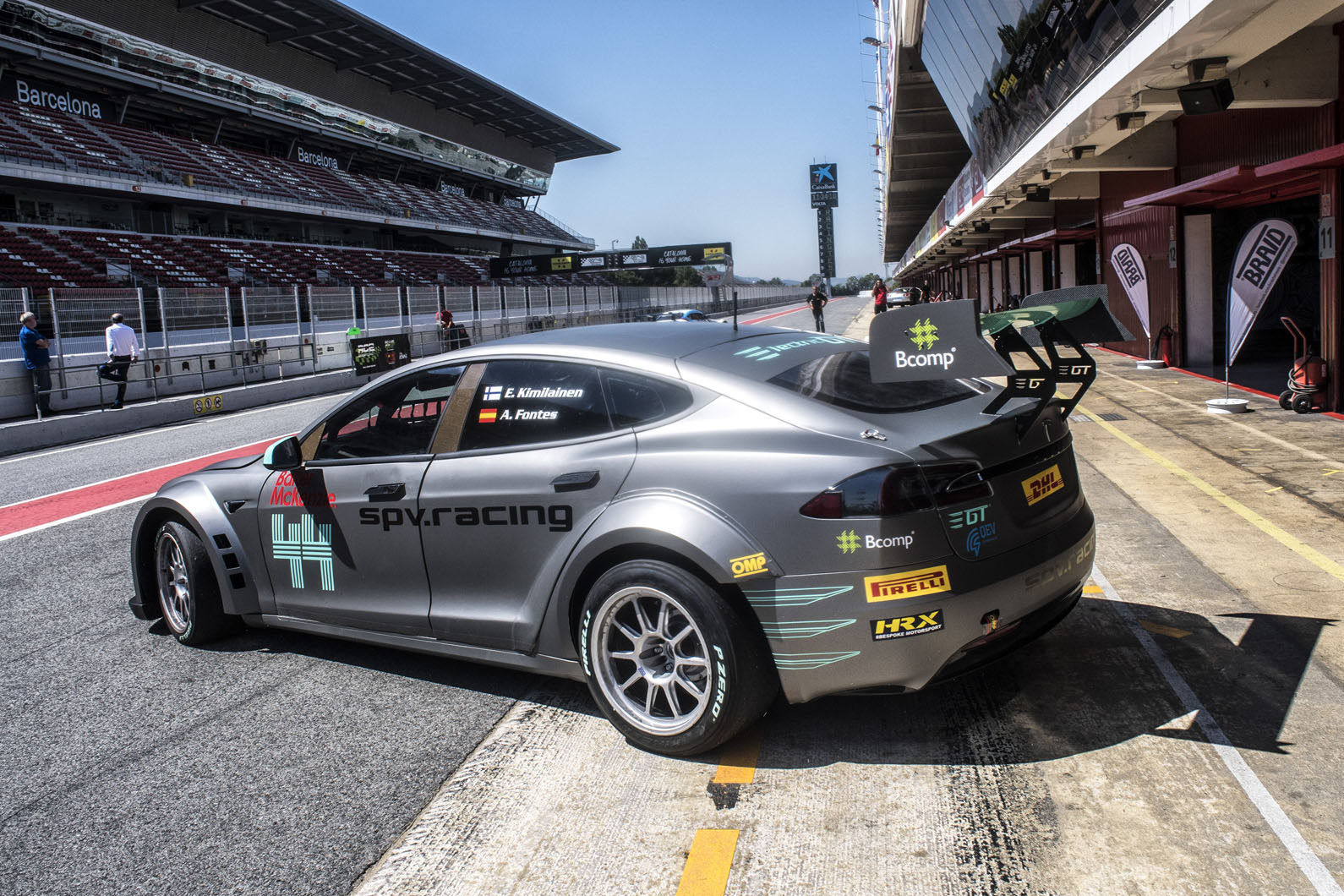 Video: Tesla Model S P85D vs Caterham 620R drag race
Pirelli is supplying the tyres, which are 18in in diameter, 265mm wide at the front and 305mm wide at the rear. Both slicks and treaded wet tyres are available. A dual-circuit single-pedal hydraulic race brake set-up has been installed.
The car sits on double-wishbone pushrod-operated front suspension, with twin dampers and springs at the back. The stripped-out cabin features an FIA roll-cage and fire extinguisher. No weight figure has been released, but Gemmell's comments suggest that around 525kg has been removed from the car, meaning it'll weigh close to 1600kg.