The new MG 6 has been revealed for the Chinese market at the Guangzhou motor show ahead of an anticipated UK launch next year.
Following the design of the new GS SUV and hugely popular E-Motion electric sports car concept, the 6 has a Mazda-like front end, with the intricate pattern in the grille inspired by Mercedes-Benz's 'Diamond' design. MG calls the grille 'Star Rider'.
Guangzhou motor show 2017 report
Other higher-end touches include sequential indicators and LED lights.
Inside, the 6 takes a leap upmarket over its predecessor, with the option for a red leather interior in its home market. The seats are electrically adjustable.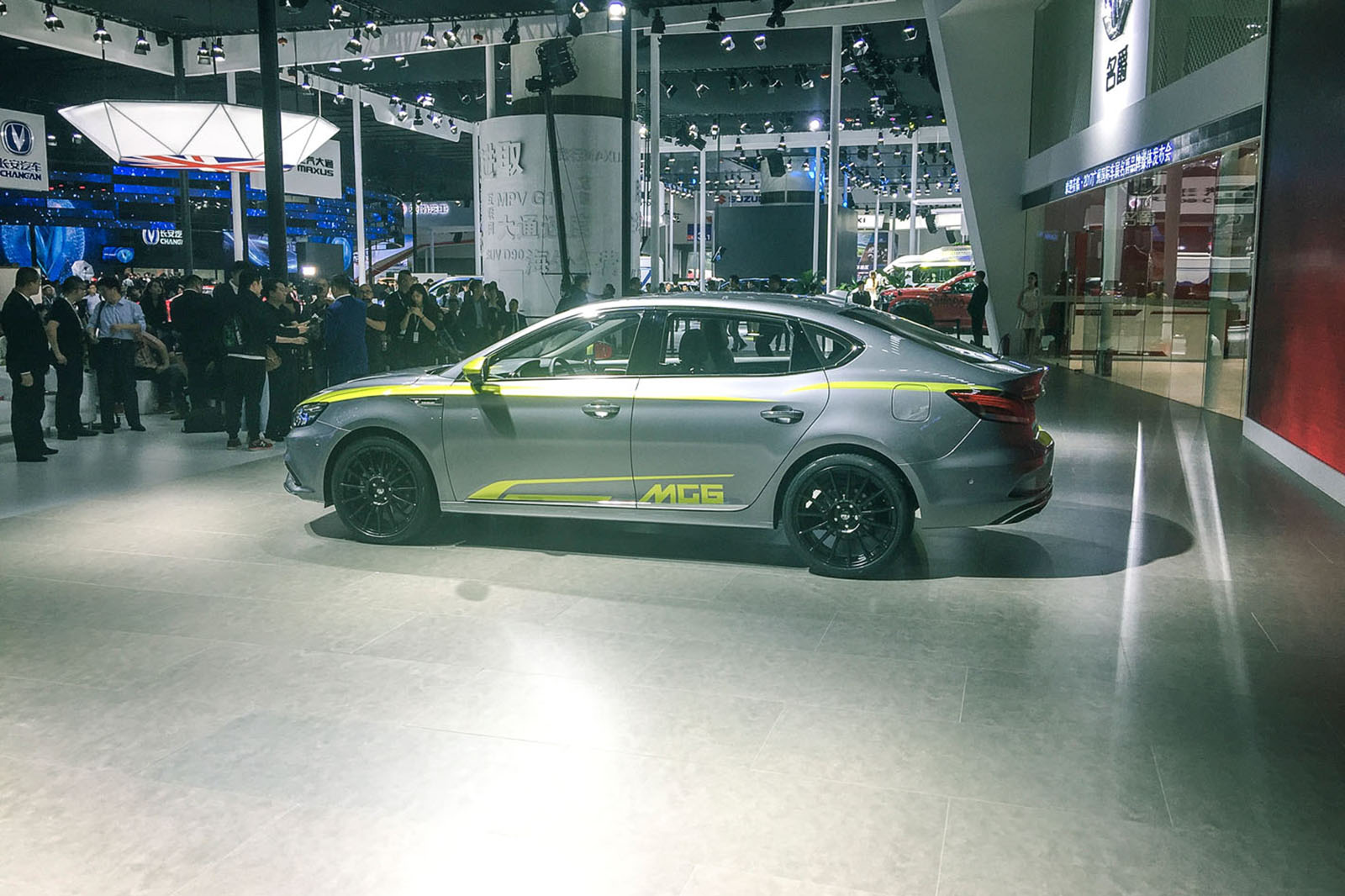 The new car also moves with the industry trends with an electronic parking brake, a central infotainment touchscreen and a smaller LCD driving information screen between the two dials. The dashboard is largely button-free, with the steering wheel housing the majority of the controls. Voice control is also included.
More upmarket details on the dashboard, as well as round air vents and silver trim across the interior, give the car a less plastic-heavy look than before.
Underpinnings are shared with the Roewe i6 saloon, which has a wheelbase of 2715mm, making the 6 a future rival to the Hyundai i40. This also means that engines are likely to be carried over from the i6 - these are a 123bhp 1.0-litre three-cylinder petrol with 125lb ft of torque, and the 1.5-litre petrol unit with 164bhp and 184lb ft of torque that's also used in the GS.
A plug-in hybrid option also features in the i6, combining the 1.0-litre petrol unit with an 82bhp electric motor. If this is carried over to the 6, it will be MG's first hybrid.
2018 MG 3 to get new interior and more power
Internet connectivity is available on the Chinese-spec car, adapted from a system used across parent company SAIC's other models.