Motorbike maker Yamaha has revealed an SUV at the Tokyo motor show called the Cross Hub Concept.
It is the third car concept we've seen from the brand in recent years but, most notably, the first that has not been designed by famed McLaren F1 designer Gordon Murray.
Meanwhile, Murray is branching out by himself: earlier this week, he announced he would launch his own low-volume car firm.
While the Cross Hub concept is the newest car model to be shown, Yamaha president Hiroyuki Yanagi confirmed at the Tokyo show that its previous two concepts, the 2013 Motiv and 2015 Sports Ride Concept, are still under consideration.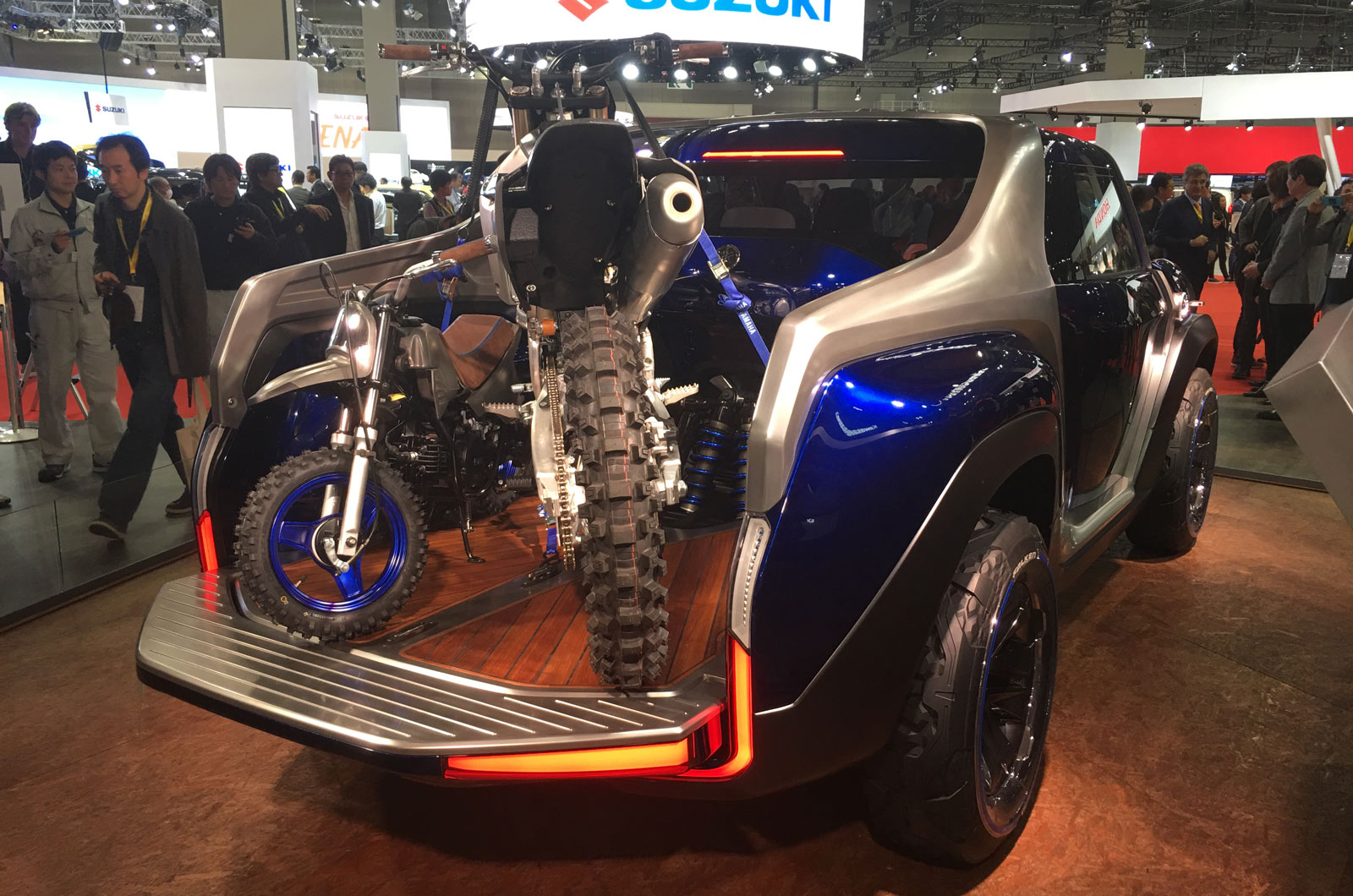 At the press conference, a video showed the brand is still working on the two concepts.
Yanagi said Murray has been commissioned to make engineering prototypes and evaluation is ongoing. "We are still studying the feasibility and to do that properly will take some years more," he added.
The Cross Hub Concept uses a diamond-shaped seating layout in the cabin and can carry two motorbikes at the rear.
Yamaha said the vehicle is aimed at "connecting the active and urban in the lifestyles of Yamaha enthusiasts".
used Mini Clubman cars for sale
Mini Clubman 2.0 Cooper SD Euro 6 (s/s) 6dr
Mini Clubman 1.5 Cooper Auto Euro 6 (s/s) 6dr
Mini Clubman 2.0 Cooper S Exclusive Steptronic Euro 6 (s/s) 6dr
Mini Clubman 2.0 Cooper S Euro 6 (s/s) 6dr
Mini Clubman 2.0 Cooper D Auto Euro 6 (s/s) 6dr
Mini Clubman 1.6 One D Euro 5 (s/s) 5dr
Mini Clubman 1.6 Cooper Euro 4 5dr
Mini Clubman 2.0 John Cooper Works Steptronic ALL4 Euro 6 (s/s) 6dr
Mini Clubman 1.6 One Euro 5 5dr
Powered By