Suzuki has revealed the e-Survivor concept, a small, tough, convertible SUV, at the Tokyo motor show.
As the name suggests, the e-Survivor is all-electric. It is illustrated to have an electric motor inside all four wheels, giving electric four-wheel drive. Overall, the concept is a little wider and longer than the current Jimny.
Ultra-high ground clearance, huge wheel arches and almost nonexistent overhangs suggest class-leading approach and departure angles, and knobbly tyres cement its off-road ability. Suzuki also claims that lightweight construction is employed to improve this capability even further.
A two-seat layout and open roof hark back to the X-90 of the mid-1990s and Suzuki claims that the personalities behind the Suzuki Jimny and Suzuki Vitara are also present in the e-Survivor. Inside, there's a spherical display which shows the car and its immediate surroundings; sensors on the car presumably transmit this information to the screen, although Suzuki hasn't revealed these finer details yet.
A screen on the centre of the steering wheel, and one making up the lower portion of the windscreen, with integrated augmented reality demonstrations of the outside world in front of the car, complete the futuristic infotainment system.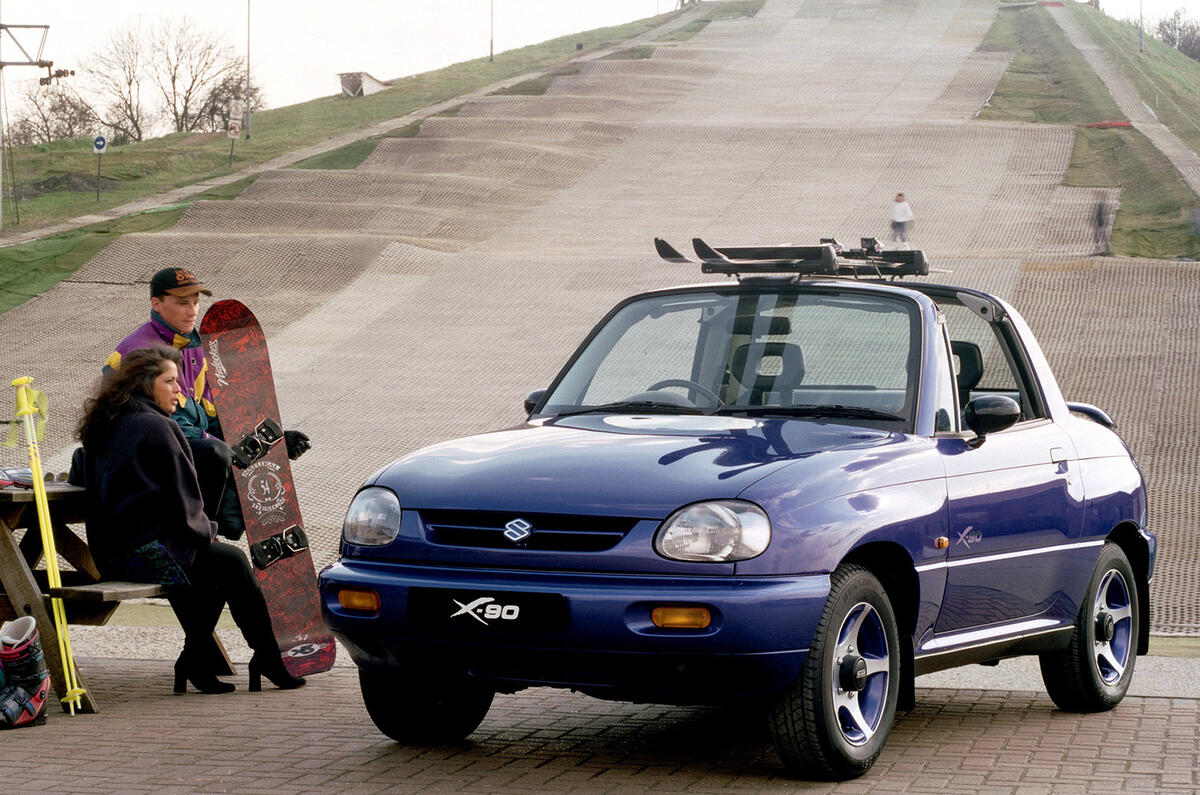 It's built on a ladder frame, just like the upcoming Jimny, although the e-Survivor could be pitched at a market up to 100 years into the future, according to the brand.
In spite of the far-ahead projection, the e-Survivor still has a steering wheel and driver controls, suggesting that Suzuki predicts full autonomy will not reach this area of the market.
Suzuki celebrates its centenary in 2020, so the concept is akin to BMW's Next 100 concepts revealed last year.
Also on Suzuki's stand are a series of minicar and kei car concepts, all destined for Suzuki's native Japanese market.