Mini has revealed an advanced new concept car to celebrate the 100th anniversary of its parent company, BMW.
Named the Vision Next 100, the compact four-seater showcases a new design lineage that shuns the retro look of today's Mini models for a cleaner appearance. It has been developed in response to what the company describes as "an ever more digitalised and interconnected world".
The Mini concept - which has been unveiled alongside a Vision Next 100 concept from BMW stablemate Rolls-Royce - also highlights Mini's ambition for future models to offer personal mobility, using the latest in autonomous driving and digital intelligence technology.
The Vision Next 100 can collect its driver from a desired location in fully automated fashion and adapt itself to pre-programmed personalised preferences before it arrives.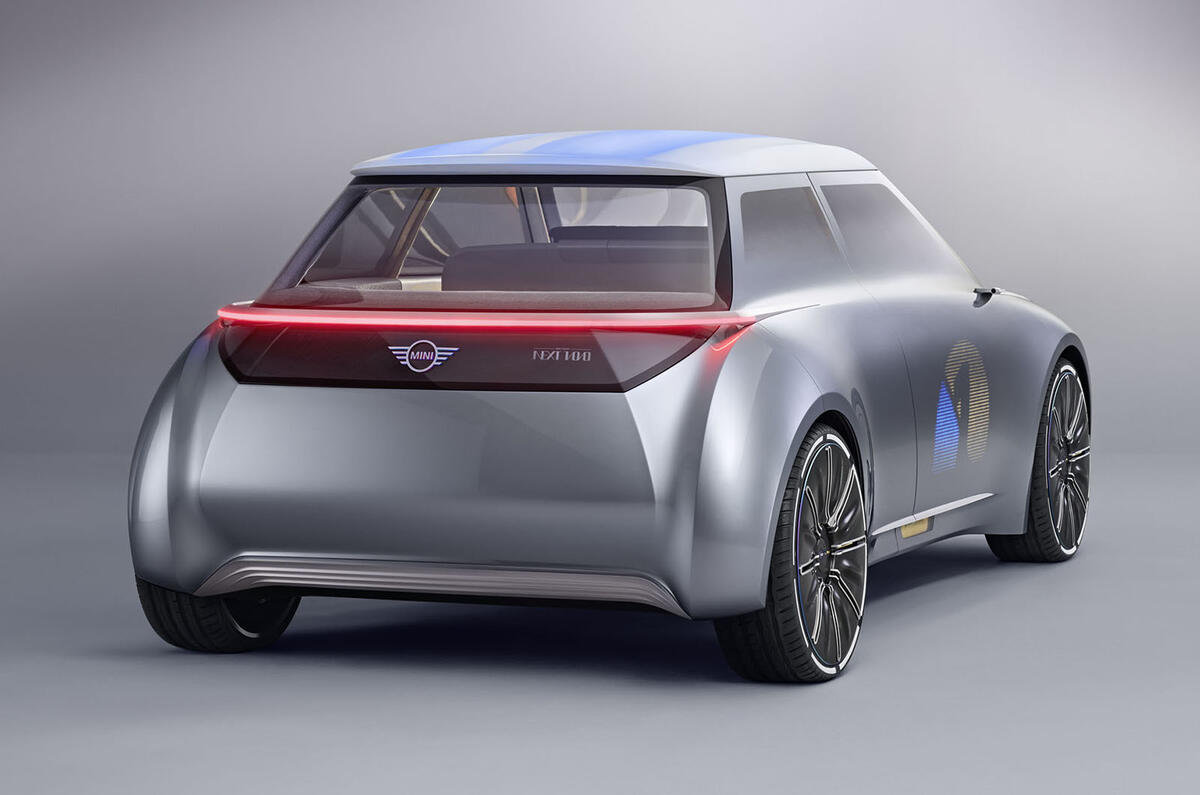 Hinting at a broadening of its short term rental activities through the Drive Now program, Mini design boss Anders Warming said, "Our latest concept looks to offer bespoke personal mobility. In the future you might not actually have to own a vehicle to enjoy the benefits."
Mini also says autonomous driving technology will allow future models previewed by the Vision Next 100 to travel occupant free to a charging station, car wash, garage or the next user.
The new Mini concept adopts a one box silhouette without a defined bonnet but an elongated windscreen. The stubby front end is distinguished by graphic that reinterprets Mini's classic hexagonal grille and round headlamp treatment. Further elements include thin led lamps out on the leading edge of the front fenders, prominent wheel houses, high belt line floating roof and a full width LED tail lamp incorporated into a subtle rear spoiler. Wide tracks and minimal overhangs help provide an aggressive wheel at each corner stance.
Despite a heavy focus on digital virtues Warming says analogue qualities will become increasingly important in providing cars with a premium air in the future.