The new Nissan Leaf will be offered in Nismo form to enhance its appeal and attract younger buyers - and a new concept on show at the Tokyo motor show previews its look.
Following images shown at the Nissan Futures event earlier this month, the concept arrives wearing more aggressive bumpers, deeper side skirts and unique wheels.
Design chief Alfonso Albaisa has previously told Autocar that a "racier" Nismo version would be produced to help the second-gen hatch reach image-conscious buyers — something its predecessor struggled to do.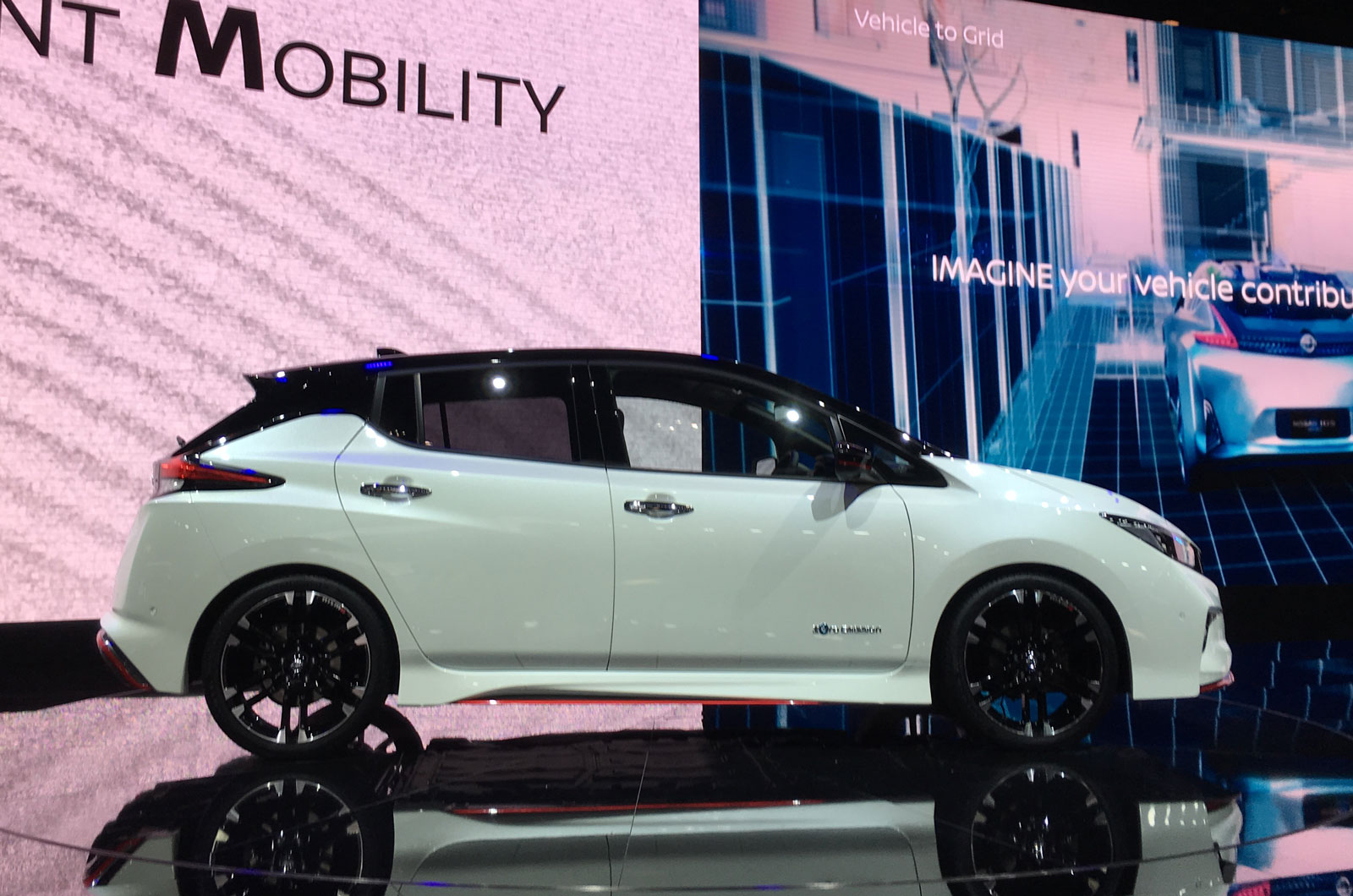 "The previous Leaf's design wasn't popular with the majority of people,
so its look couldn't contribute to sales,"
 he said. "The new car
 is lower, wider and sportier, with the point
 of this design being to
 get greater accessibility of the market."
Albaisa said it will be easy to develop Nismo parts for the new Leaf. Such a practice isn't new to Nissan because it offers Nismo trim on several models, including the Juke.
A hotter Leaf E-Plus is also due in 2019. It will have higher-capacity batteries and a stiffer structure. A Nismo pack could make such a model constitute a performance variant.
Related stories:
used Nissan Leaf 2011-2017 cars for sale
Nissan Leaf 24kWh Acenta Auto 5dr
Nissan LEAF 30kWh Tekna Auto 5dr
Nissan LEAF 30kWh Tekna Auto 5dr
Nissan Leaf 24kWh Tekna Auto 5dr
Nissan Leaf 30kWh Tekna Auto 5dr
Nissan LEAF 30kWh Acenta Auto 5dr
Nissan LEAF 24kWh Acenta Auto 5dr
Nissan Leaf 24kWh Acenta Auto 5dr
Nissan Leaf 30kWh Tekna Auto 5dr
Powered By