Volkswagen has shown its upcoming electric model in a series of revealing sketches ahead of its debut at the Paris motor show.
The Volkswagen electric concept has now been revealed. Click here to see it.
The EV, which will be revealed next week, is a five-door hatchback with sliding rear passenger doors.
The images confirm it gets futuristic lighting and a rear roofline that extends out beyond the tailgate. With no combustion engine to feed, the car's nose is short and has no grille.
The model, which has been scheduled for release in 2019, will be capable of travelling between 250 and 300 miles on a single charge, according to VW Group CEO Matthias Müller, with charging only taking 15 minutes.
The man in charge of the project, Christian Senger, said a range of 250 miles is adequate for everyday use. The car will also use a conventional mainly steel body. "Construction will be the same as today," said Senger. "There won't be any radical body concepts."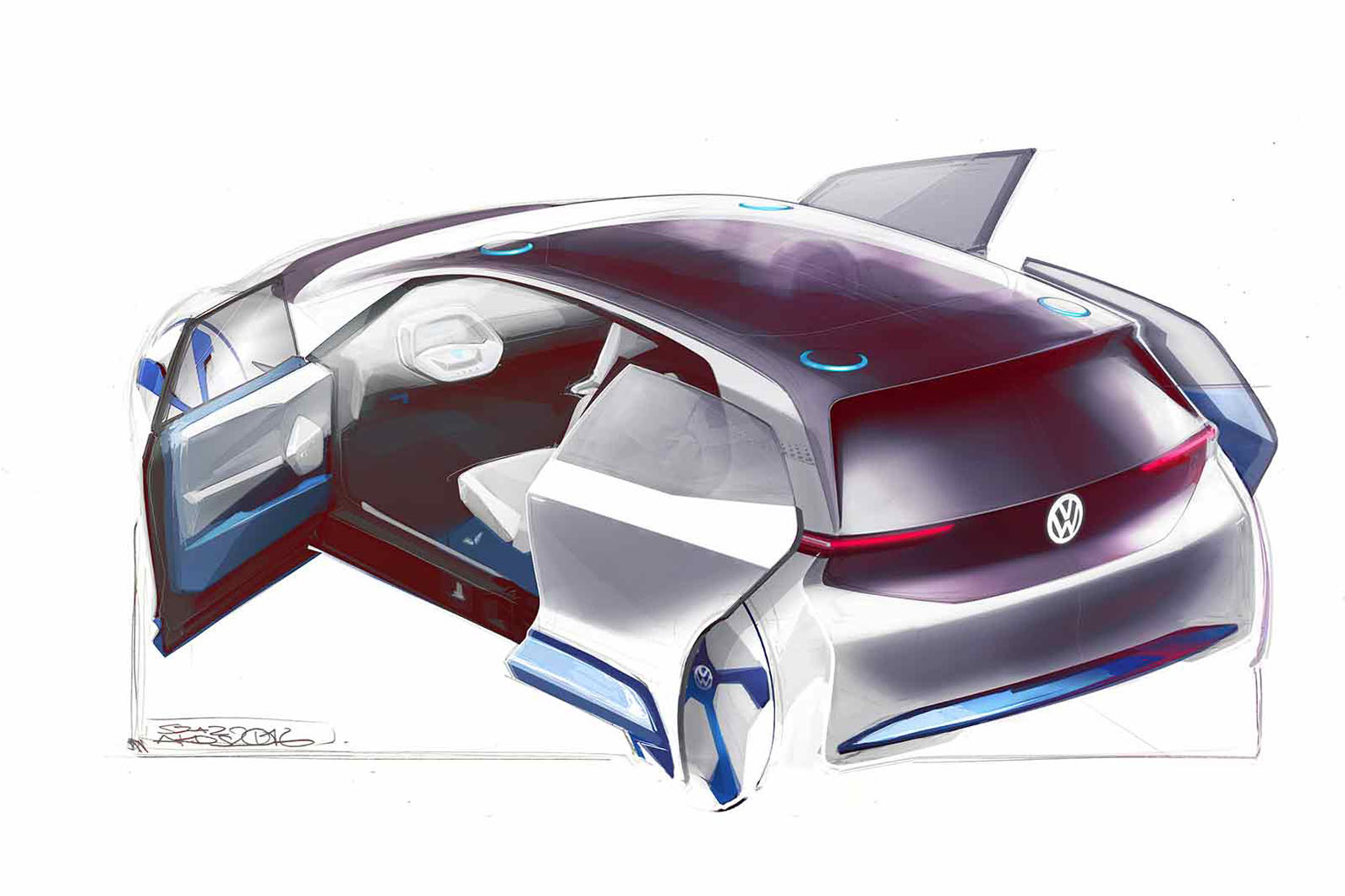 The EV will be a similar size to the brand's Volkswagen Golf hatchback, but the benefits of the packaging of electric vehicles mean that interior space is set to rival that of the larger Volkswagen Passat.
We know that the car will be packed with technology, including a 24-hour internet connection and a continuous link to a Volkswagen app store. A 'Volkswagen ID' will be specific to every driver, with their preferences and settings saved and applied to other cars, such as hire cars, that the driver may use.
The model will be the second of five electric Volkswagen electric vehicles, all developed as the brand looks to move away from fossil fuels following the Dieselgate emissions scandal. The follow-up models to the hatchback will be a crossover, a luxury saloon and a sports car. An MPV will come before the hatchback and will most likely be a production version of the Budd-e concept.