The new Nissan 2017 Micra will start from £11,995 when it goes on sale in the UK in March.
The range kicks off with entry-level Visia trim, progressing through Visia+, Acenta, N-Connecta and range-topping Tekna, which will cost £17,295.
The entry-level car will be equipped with a 1.0-litre 73bhp petrol engine. A 0.9-litre three-cylinder petrol and 1.5-litre diesel, both of which are shared with lower-end Renaults, will also feature.
Nissan Micra prototype driven
Nissan expects the 0.9-litre three-cylinder Micra in Acenta trim to be the most popular car, at £14,995. This spec will directly compete with the new Ford Fiesta, which is expected to start at around £15,000 after Ford made the decision to replace lower-end Fiesta models with the new Ka+.
Options will allow for a level of personalisation previously unseen on the Micra, including decals on the bonnet, sides and roof, as well as metallic paint (£575), Vision and Comfort packs for the Acenta-spec car (£450 and £700), which bring automatic air-conditioning and keyless entry and go, or a reversing camera and rear parking sensors respectively.
Paris motor show reveal
The new Nissan Micra - an all-new, European-designed Micra - was revealed at the Paris motor show, earlier this year with the unabashed aim of beating the supermini class leaders at their own game.
Over four previous generations, Nissan has been content to target middle-rank rivals such as the Toyota Yaris and Suzuki Swift but without ever topping the sector, and the strategy has had some success. More than seven million Micras have been sold so far, half in Europe.
Now, using more modern proportions, dynamic styling and hardware shared with the next-generation Renault Clio (with which the Micra will also share a production line), the company wants to challenge the market-leading Ford Fiesta and Volkswagen Polo and won't mind if it also steals Clio sales.
"This Micra has been created to be a flagship," said product manager Laurent Marion, a five-year veteran of the project. "Nissan has launched plenty of progressive cars – Juke, Note and Qashqai are great examples – but now it's time to prove we can do well in the toughest sector of all."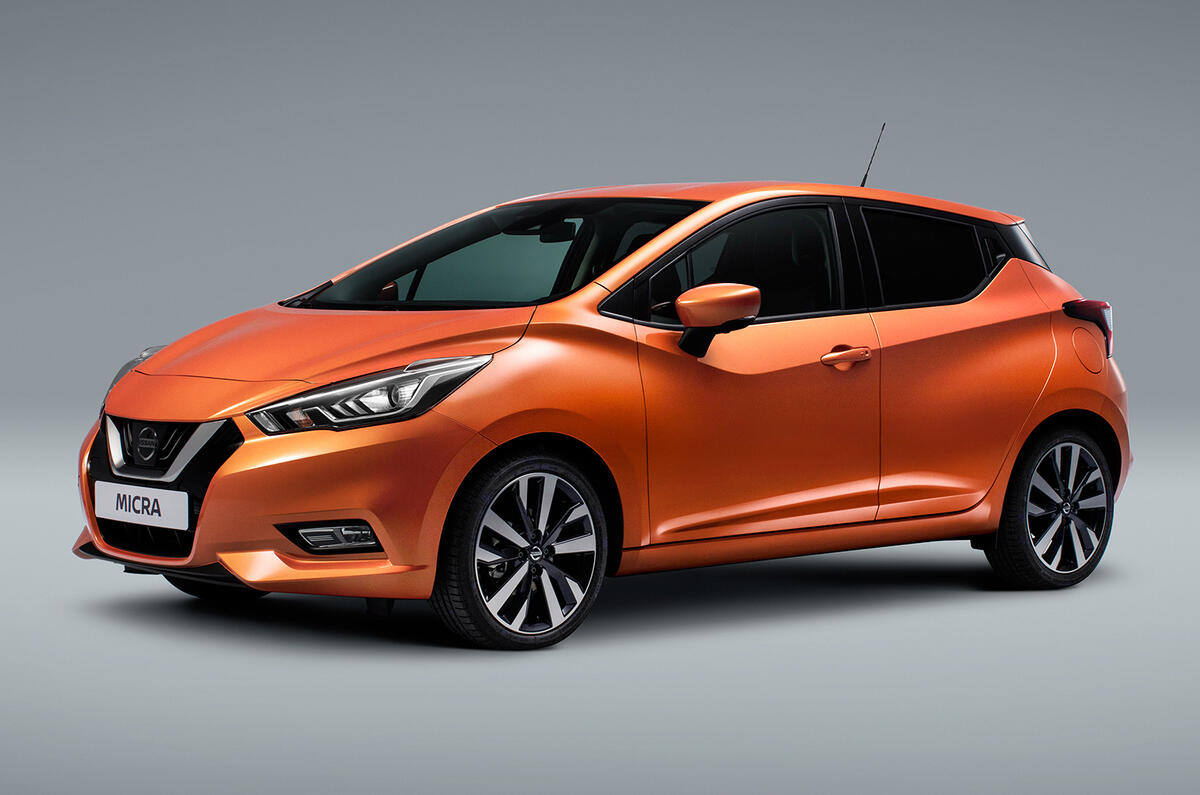 CONCEPT, DIMENSIONS