Roughly 80% of Land Rover Discoverys will, according to the manufacturer, be used to tow a trailer, horsebox or caravan in their lives.
So although the latest Discovery Mk5 has shed its predecessor's utilitarian skin in favour of something much more stylish, sleek and modern, Land Rover is making a concerted effort to emphasise that the car retains many of the practical traits of its much-loved relatives.
For example, the new Discovery will be offered with an optional piece of kit called Advanced Tow Assist, an evolution of an existing system that aims to make life much easier for those who are often faced with the potentially mind-scrambling challenge of reverse-parking a trailer or caravan.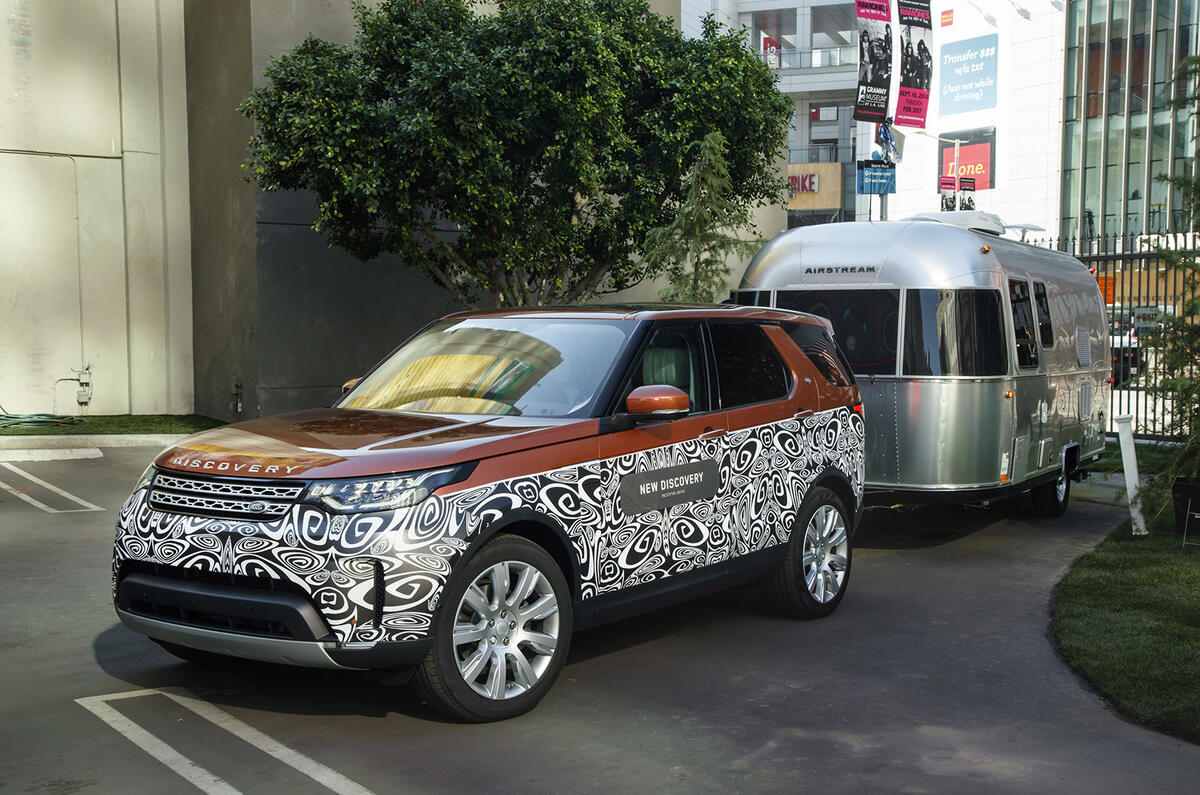 The original Tow Assist was introduced in 2010 to offer guidance to the trailer-towing driver by overlaying trajectory lines for both the car (in yellow) and trailer (in pink) on the infotainment screen during reversing manoeuvres.
As anyone who has ended up flummoxed when a left-hand down input on the steering wheel has resulted in the trailer heading in the opposite direction will attest, those trajectory lines can be a benefit.
Advanced Tow Assist goes a step further, incorporating semi-autonomous driving technology. Essentially, it allows the driver to concentrate on 'steering' the trailer, while letting the car to guide itself in whatever direction it determines is necessary.
So how does it work in practice? We had a go at parking a 22-foot, single-axle Airstream trailer in a Los Angeles lot designed to recreate an awkward parking space around a curve.
The Advanced Tow Assist function has been added to the rotary Terrain Response 2 dial on the centre console that selects the driving mode. Pushing the dial down causes it to pop up, and when you pulling it up it locks into place and engages Tow Assist.
Engaging reverse gear brings up the split-screen reversing camera display, and pressing the Tow Assist icon on the touchscreen brings up a display on which the car's trajectory lines have disappeared, leaving only the trailer's path. This is all the information the driver requires.